Five Characteristics of Good Mentors
by Leda Marritz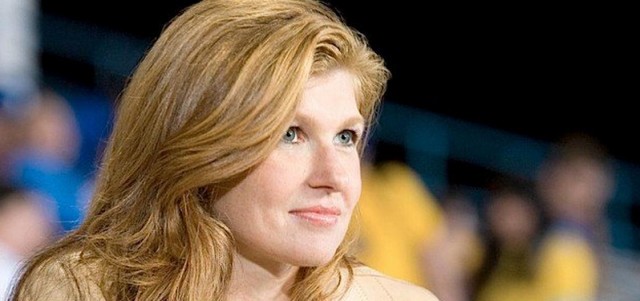 In Lean In, Sheryl Sandberg describes an encounter with a woman she works with: the women describes wanting a mentor that is willing to meet with her once a week for an hour to talk about her career. Sandberg responds: "No, that's a therapist."
Sandberg observes that some people, especially those early in their careers, have a misconception about what being a mentor really means. So what is a mentor, exactly? And how do you get one?
I did some non-scientific research (aka, asked my friends) and heard various definitions, from someone who takes you under their wing, to a formal, acknowledged relationship built on mutual effort and benefit. Generally though, for most people, a mentor is someone in their industry, senior to them, who offers advice and support on issues related to career, skills development, and maybe even personal matters; someone who leads by example and whose work or way of conducting themselves we admire.
I've had two people who I would consider mentors in my career, both managers of mine in the companies where I was working at the time. The mentorship component of our relationship was never acknowledged — in fact, I'm not sure they realize I thought of them in this role — but their interest in me, and support of my development, positively affected me in ways small and large.
Mentors can be found in non-professional environments, too. As my friend Barbara, who worked in the women's apparel industry for 30 years wrote, "I had a huge mentor in my husband. He was experienced in the corporate world, including the company where I worked, and that meant I could talk to him about various issues I was facing." My friend Alessia has also had a non-professional mentor in the form of her mother's best friend, someone experienced in business but, more importantly, with an unusual ability to quickly and intuitively understand people and to tailor her message to their personality. It was this person who both advised her on how and when to ask for a raise, as well as offered her observations and insights when Alessia was going through a painful breakup. Alessia heard and trusted this woman's thoughts in a way that she didn't with other people. In this sense, a mentor is not just someone who you trust and who looks out for your best interest, but also someone whose perspective, advice, and experience you can hear.
According to Barbara, there are five major components of a successful mentor relationship:
Asking questions
Instead of proscribing what to do, a mentor should ask you pointed questions. This is an essential step to gently challenge thinking and get you accustomed to anticipating the objections you are likely to hear — and prepare for how to respond to them. Anticipating questions is an important part of any job.
Stretching abilities
When you are comfortable handling your workload, a mentor should delegate additional work in incremental amounts, encouraging you to take on higher level as well as broader responsibilities.
Taking ownership of a project
Mentors may brainstorm with possible projects with you that could be useful to the company but that are not being done or help you identify a challenge to take on. This becomes something that is completely your own, built by you from scratch.
Encouraging new creative thinking
Encouraging everyone to throw out their craziest thoughts; try to manage the conversation to foster group cooperation and mutual respect, building one idea on top of another, emphasizing that there is always opportunity to improve what's currently being done.
Becoming politically savvy
Educate you on how to "manage up," how to identify with upper management and address management level concerns. How to communicate within an organization, i.e. when to cc and when to bcc, and how to understand and experience your role within the larger organization.
Barbara wrote, "I also tried very hard to be empowering. Empowering means both supporting and advising them, and also pushing them to stretch and do things without your help. You don't empower someone when you give them so much advice that they feel they can't do something without you."
The questions I started this piece with are what is a mentor, and how do you get one? Today, I'd answer that I think many of us define mentorship more narrowly than is warranted. A mentorship relationship may be long and enduring or short and situation-specific. It will be something, but it may or may not be everything. I think we're using the wrong word when we talk about "getting" a mentor. They aren't obtained — they're constructed over time.
See also: "Why We Need Mentors"
"The Grindstone" is a series about how we work today by Billfold writers Leda Marritz and Stephanie Stern. Looking for advice? Want to see a specific issue covered in the future? You can email them here.
Leda Marritz lives in San Francisco. You can read more of her writing at smallanswers.us.