The Most Surprising Thing About The Fault In Our Stars (According to My Closet)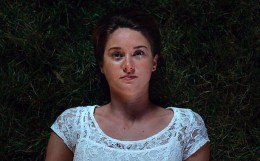 Anyone who knows anything about John Green's bestselling novel turned feature film The Fault in Our Stars was probably not at all surprised to learn that the film made $48 million dollars in its opening weekend, outpacing second-place Edge of Tomorrow by 19 million dollars.
I wasn't surprised by that at all. TFIOS was going to be huge and we all knew it.
I'm not surprised by the inevitable backlash, either, because anything that is successful is quickly savaged.
I was surprised, however, to see what Shailene Woodley as 16-year-old Hazel Grace Lancaster was wearing.
That white dress? Th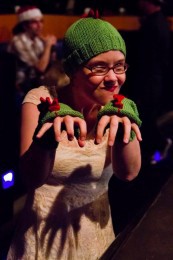 e one she wears while she's lying in the grass? I own it. I bought it at Panache in Seattle for $25 because I wanted something to wear to a Christmas party.
(Want proof? Here is a photo from Sayed Alamy, photog at Guy Eats Octopus, of me wearing the dress while pretending to be a Christmas Dinosaur.)
I am clearly in the know re: fashion.
I am also literally twice Hazel's age.
I don't know how to feel about this.