Get Rich! Be Stephen King; or, Share a Title with Him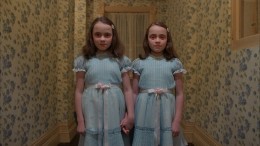 Are you thinking of writing a small, literary, atmospheric novel that no one will read except a couple of snooty coastal eggheads who get most of their books for the library anyway? No worries: call your debut "Carie" and people will buy it accidentally, thinking they're getting the classic Stephen King horror novel. Author Emily Schultz — whose work, as it happens, draws comparisons to King's — discovered the upsides of sharing a title with one of the most successful novelists working today when he titled his recent book Joyland.
My first novel came out eight years ago. It was called Joyland. Last year Stephen King released a print-only novel with the same title. That was cool, until a few King readers bought the e-book version of my novel by mistake and started leaving negative and confused Amazon reviews. I asked Amazon to change their search results to keep people from buying the wrong book but never heard back. Apparently there were a lot of confused readers as this week I got a — for me — big royalty check for those mistaken books. I'm not so upset anymore. Sure, it's more a pleasant surprise than a fortune, and I'm stuck with those reviews, but I thought a blog detailing how we're spending the Stephen King money would be a nice way to end this funny and strange story.
She has started a Tumblr to chronicle her (mundane) adventures spending what she calls the Stephen King Money. For example, in one recent entry, she posted a picture of her dented car and annotated it as follows:
PURCHASE: The deductible on bumper repair. COST: $200. NOTE: The cause of the damage is somewhat mysterious. We think it happened during garbage removal. WOULD STEPHEN KING LIKE IT: Cars, mysterious garbagemen, feelings of vengeance — of course he would!
Thanks, Stephen! I'm totally getting in on this. My novel is now going to be titled, "The Gone Girls."
---
Support The Billfold
The Billfold continues to exist thanks to support from our readers. Help us continue to do our work by making a monthly pledge on Patreon or a one-time-only contribution through PayPal.