Job of the Day: Literary Agent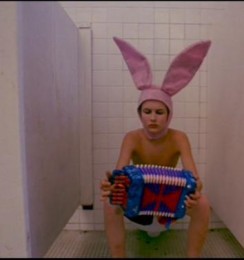 For The Millions, writer and writing teacher Edan Lepucki interviews her own agent, Erin Hosier, about how she broke into the biz, the state of the marketplace, how to find a good agent for you, and what her day-to-day work is like.
If I don't have an AM meeting, I will stay up late either writing or thinking about writing (or watching HBO Go), then get up after rush hour and contemplate email. Inevitably, there will be at least one immediate crisis involving an author or a book that needs addressing. Pep talks are a big part of my outgoing email, ditto rejections and referrals, favors and solicitations, and the transference of information between publishers, agents, publicists, and authors. I try not to book more than three lunches with editors a week. They start to blend together if you do too many, so I really prefer one. I like getting to know people though, and the publisher pays for the sushi, so I can't complain.
I go to a variety of meetings a week, not just with writers, but with publishers, talent agents, foreign rights agents, lawyers, managers, and colleagues. I don't necessarily have to go to the office if I don't have any meetings onsite, so increasingly I work from home. … I do go to events sometimes, but not as much as I used to — and more to support than to schmooze.
Reading for a living always sounds amazing to me (in theory), but I think it's the emotional work that would be the toughest. Also I am always happy to hear someone say that self-loathing is universal:
Back in the day, I was willing to work with people with obvious personality disorders if it meant I'd make more money or get to go to better parties. But now that I'm older I have zero tolerance. I mention this because one learns over time that it's not so much the lunches and the meetings, or the dealmaking and negotiating, as it is the day-to-day relationships with the writers themselves. Some of the people I work with are pure artists, some are in it to add prestige to their platforms, some are ghostwriting manuscripts for cash, some are just learning how to write and need total editorial attention, all need the money yesterday, and all are vulnerable to self-loathing in the face of criticism or apathy in a dying industry. For me, it's the emotional work mixed with the variety of potential crises that makes this job one I take too seriously to do too much.
---
Support The Billfold
The Billfold continues to exist thanks to support from our readers. Help us continue to do our work by making a monthly pledge on Patreon or a one-time-only contribution through PayPal.