When We're Better At Advocating For Our Friends Than Ourselves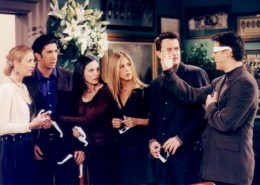 In a simulation, she had men and women negotiate a starting salary for themselves. Then she had them negotiate on behalf of someone else.
When the women negotiated for themselves, they asked for an average of $7,000 less than the men. But when they negotiated on behalf of a friend, they asked for just as much money as the men.
Emily Amanatullah, assistant professor of management at the University of Texas, makes an argument for treating ourselves like a very good friend. This certainly resonates with me, as I am always encouraging friends to ask for more money and can't understand why they don't see that they're worth more or that there is no downside to asking, but then when it comes to my own negotiations, asking for money makes me physically pained and want to scream. The only way I can do it is close my eyes, hit send on an email, then slam my laptop shut and walk away. And yes, usually only because I would hate to have to admit to my friends that I didn't ask for more.
While I don't want to at all justify or advocate for that kind of neurotic behavior, apparently it is not unfounded:
Amanatullah says when women advocate for themselves, they have to navigate more than a higher salary: They're managing their reputation, too. Women worry that pushing for more money will damage their image. Research shows they're right to be concerned: Both male and female managers are less likely to want to work with women who negotiate during a job interview.
Ugh. Next time we hear someone remark on a woman who asked for more money, even an egregious amount, here's to saying, "Good for her. Get that money."
semi-related anecdote from recent history, in part to justify the image I used: How did the cast of Friends manage to negotiate a salary of $1 million per episode?
---
Support The Billfold
The Billfold continues to exist thanks to support from our readers. Help us continue to do our work by making a monthly pledge on Patreon or a one-time-only contribution through PayPal.