Living Situations From Seattle to NYC
by Julia Lipscomb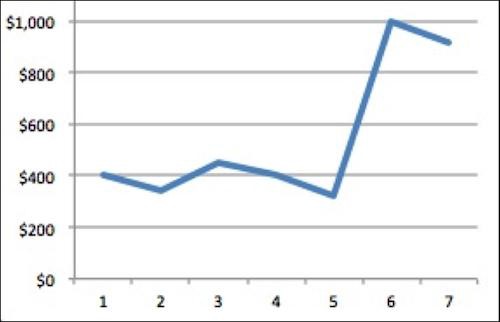 Monthly rent from year to year. If every plot point represents an apartment, can you guess at what point I moved to New York?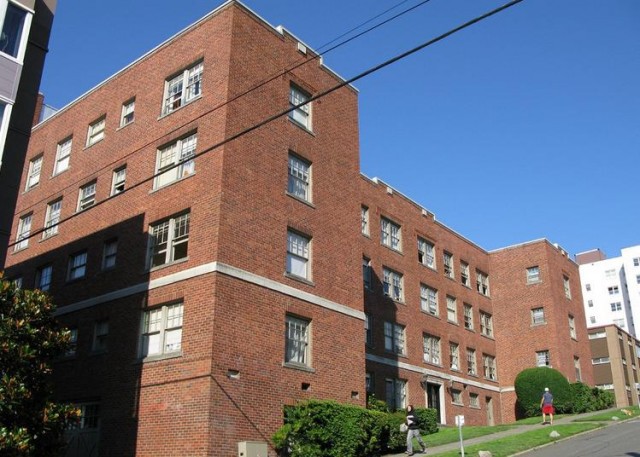 Capitol Hill, Seattle, Wash., June 2010, $400/mo.
This was a one-month sublet smack dab in the middle of downtown Seattle. I had a month and a half off between graduating college and starting a paid internship in Spokane, and I really, really wanted to live in Seattle. Plus I had booked a performance in Seattle in the middle of the month and no way of getting there without living there. I trolled Craigslist and met two girls who played the violin who had exactly a one-month opening. (My response was something like this: "You both play violin? I used to play violin! And I still have a violin that I lug with me everywhere in spite of having no use for it anymore! Let's live together and pretend to play violin.") The room was in a beautiful studio in a 1924 brick building. I stayed in a "closet," which was a decent 8×10 room but with no windows. The other girl turned the dining room into her bedroom by putting up dividers. There was still a huge living area between us. There was a decent "free pile" in the laundry room where we scored some great kitchen appliances. Seattle is a great city to score free house stuff and cheap furniture. We bought this amazing purple vintage couch for $40. Sharing a studio with a roommate was a new experience — not something I could do long-term, but it was great for one month!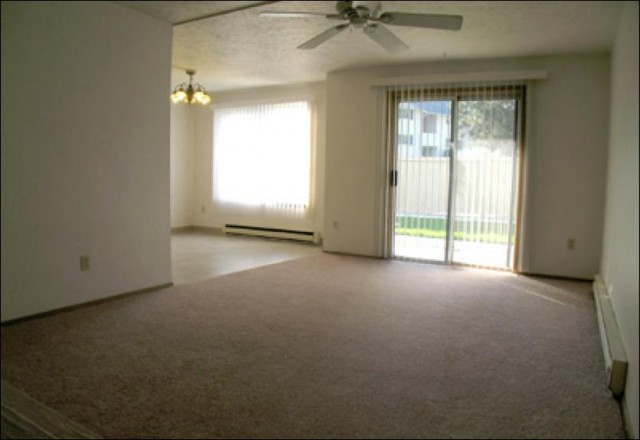 Spokane, Wash., July — December 2010, $340/mo.
After that one month sublet, I moved back to Spokane to start a paid internship at a museum and finish my last semester of college. This was my first experience signing a lease, and I don't know why it felt so frightening. A friend from college and I rented a two-bedroom ($680/mo. total — thank God for Spokane!) in a new building, and our apartment felt really empty. The apartment was twice as large as the last one except with no furnishings other than our beds. I lived very modestly on a $1,000/month stipend. My roommate felt a world away in that empty apartment, and our friendship was nonexistent by the end of our six-month lease, which I didn't renew.
Capitol Hill, Seattle, Wash., March 2011 — January 2012, $450/mo.
Let's try this again. By the time I moved into this apartment, I had actually finished college and actually moved to Seattle for good. (Or so I thought). The $900 two-bedroom apartment couldn't have been in a more convenient location — it was walking distance to every job I worked, it was right behind our favorite dive bar, and it was two blocks from the infamous Dick's Drive In where Macklemore shot a small portion of the "White Walls" video two years later. The interior of the apartment was just as cool. I bought that purple vintage couch from my previous roommates in Seattle for $20. My roommate was also into zines and decorating with vintage furniture. Between the perfect location and the chillness of the place, I swear every guy I dated during that time fell more in love with the apartment than with me! I was in love with that apartment. Nothing was ever going to make me leave that precious rent-controlled piece of heaven. The end of the world would have to happen or something at least semi-catastrophic, like a fire…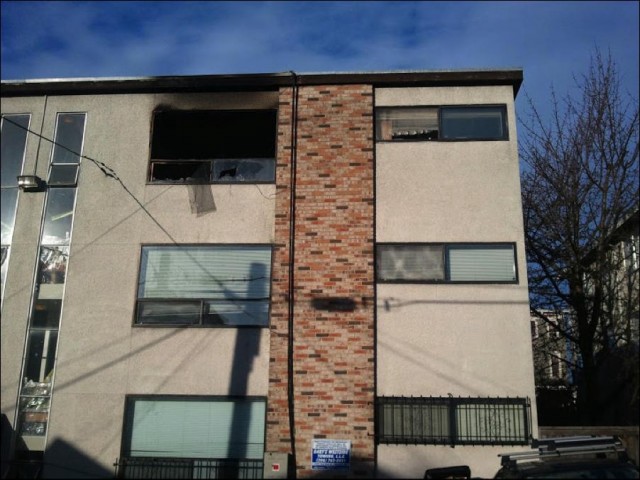 And there was a fire! I left that place one month before the lease was up (with no consequence, because of the fire) and moved across the city.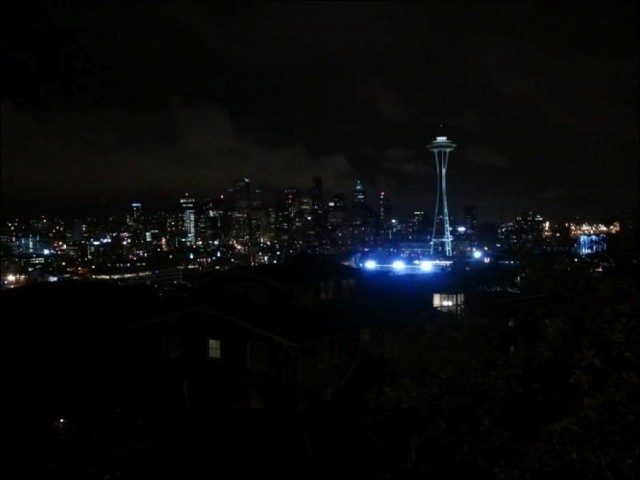 Lower Queen Anne, Seattle, Wash., January — August 2012, $400/mo.
January wasn't the ideal time to move as there was a record snowstorm in Seattle that year, which I remember vividly and moved boxes and furniture in. At the same time, it was great timing to move because those two girls I met from my one month sublet in 2010 were also looking for an apartment. (We wanted to move that purple vintage couch, but unfortunately had to leave it as it was exactly the width of the hallway!) We found a three-bedroom apartment for $1,600 with a huge porch overlooking the Space Needle. One of the girl's boyfriend moved in with us, so we split the cost of the apartment equally between 4 people. I was making a little more money through temping, so fortunately I could afford to throw down money to furnish the home which we split equally as well. We had this amazing synergy; they were like my family away from home.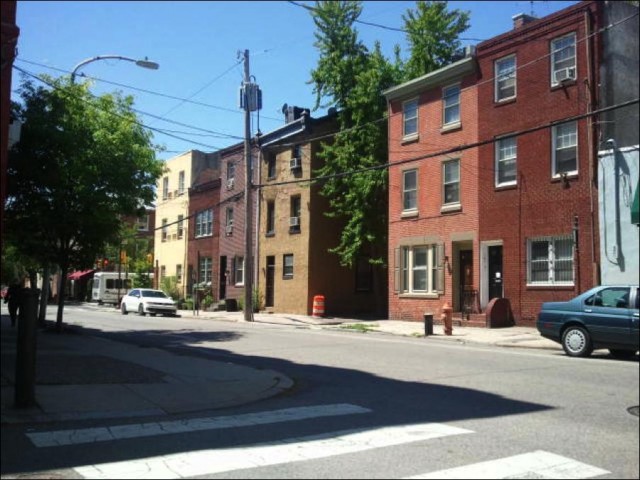 South Philly, Philadelphia, Pa., August 2012 — August 2013, $320/mo.
It was a hop, skip and a jump — a big jump — to Philadelphia. I moved to serve one year in an Americorps program and knew no one in Philadelphia. I had exactly 10 days to move when I was accepted into the Americorps program and told the local office that I was freaking out. The admissions director emailed me the names and contact of two other girls who were moving from out of state, and the three of us decided to look for housing together. The apartments we found on Craigslist were in neighborhoods of high crime, so this was no easy feat. It got easier once we all arrived in Philadelphia and found a row home in South Philly for $950/month through a friend. The size of that house was amazing: three bedrooms, a huge living area and kitchen, patio in back, and basement where we threw house shows. Between all the basements shows, the cleaning schedule we couldn't keep, the furniture we left after all three of us moved one year later, and the no security deposit needed to move in, we left that house in the biggest, trashiest mess. Whoops.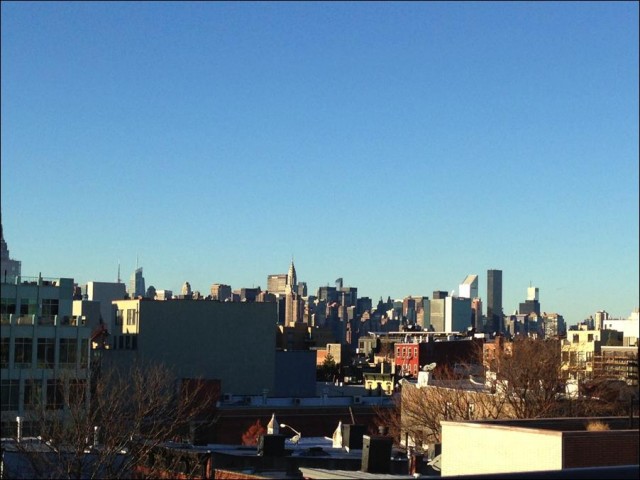 Williamsburg, Brooklyn, September 2013, $1,200/mo..
When I decided to move to New York for grad school, I was told by different sources that you need at least one month to find an apartment. Not only was this true for me as well, but I also had no idea where in New York I wanted to live (or could live)! I chose a one-month sublet in a hip neighborhood close to EVERYTHING — my school, my work, and all the going-outs. It was also central to the 30+ apartments that I looked into renting.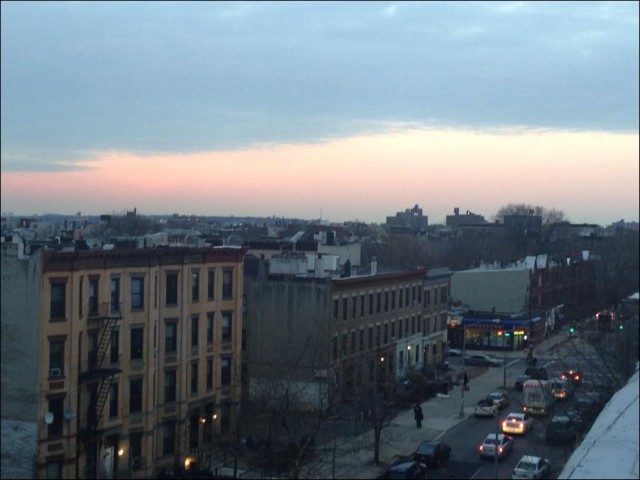 Crown Heights, Brooklyn, October 2013 — Present, $917/mo. — The way I landed my next room for rent in Brooklyn after a three-month search is kind of a funny story. Instead of soliciting on other people's ads, I created my own:
"Hey there! Like many people before me, I'm looking for a room in Brooklyn. I'm not picky, except I would prefer to room with friendly roommates; roommates who aren't threatening to kick out their current roommates; roommates without landlord issues; roommates who actually have an apartment to rent out; roommates who have known each other and didn't meet through the broker; people who are actually looking for a roommate and don't already have somebody in mind at the time that we meet; people who don't back out on me last minute; people who will return with a solid yes or no (preferably yes) after I traveled 30+ minutes to see their place; people who don't "prefer somebody who's a 9–5er who pays bills on time but is never home;" people who don't think I'm unreliable because I have a $50K income that's not from a traditional salary (trust me, your landlord doesn't care and just wants money); people who post photos of their clean room and house on their listing; people who actually post photos of their room and house on their listing; people who don't expect me to stand outside their place for 15 minutes past our meeting time because they are "getting ready;" people who are under 50; and finally, I would like to live with someone who doesn't have a roommate who looks exactly like Mac's mom from It's Always Sunny in Philadelphia and smokes in the room that you're trying to rent. Ideally room is available mid-month, but hell — I'd throw down money to move in now if you're a decent person!"
The post triggered a few slow claps and an offer for a room that I ended up taking with girls who were nice, respectful, and valued a good cleaning schedule. Moral of the story: When you're looking for a room? Be yourself. Be your crazy, creative writing or lack-of-violin-playing self.
Julia Lipscomb lives in New York.
Top photo: Rob Ketcherside
---
Support The Billfold
The Billfold continues to exist thanks to support from our readers. Help us continue to do our work by making a monthly pledge on Patreon or a one-time-only contribution through PayPal.