How To Get Into Plumbing And Get That Money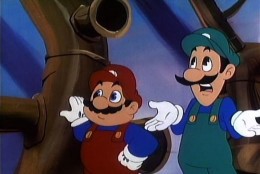 Plumbers and the related trades of pipe fitters and steamfitters, who often work in commercial and industrial settings, earned median pay of about $49,000 a year nationally, well above the $35,000 average for all occupations, according to 2012 data from the Bureau of Labor Statistics. The top 10 percent earn more than $84,000 a year. The average in big markets like Chicago and New York is about $70,000.
Demand for plumbers and fitters is strong. The number employed is expected to grow 21 percent by 2022, versus 11 percent across all occupations, according to Labor Bureau statistics. Mr. Rosenblum also reasons that plumbers have a fair degree of job security: "No matter how technologically advanced the world gets, plumbing is going to be kind of a basic necessity," he said.
Plumbing is often touted as a "recession-proof" job where you don't need a college degree to get PAID. For the Times, Ann Carrns talks to plumbers across the country about the realities of the job (odd hours; physically demanding; you might touch poop) and the different ways to get into the biz.
How it's done in New York, union-style:
John Murphy, business manager of United Association Local 1 in New York City, said the local's 6,000 members worked primarily on major construction projects, like office towers and hospitals. Union apprentices at Local 1 start at $14 an hour and make more than $50 per hour after completing a five-year apprenticeship and passing a test to advance to journeyman plumber status, Mr. Murphy said. Experienced plumbers can make $200,000 a year, he said — but that typically means many hours on the job. Openings for apprenticeships tend to vary with the economy; if the outlook calls for significant new construction, more openings occur. Local 1 tries to maintain its apprentices at about 20 percent of its active membership, he said.
The union makes 1,000 applications available about every two years, he said, and about 400 applicants are deemed qualified after taking a basic aptitude test and an assessment of manual dexterity. The union draws from that pool for new apprentice classes. Also, a certain number of apprentices come from "direct entry" programs, he said, like those promoting the hiring of veterans. Over the last 18 months, the local has accepted 275 new apprentices.
Also, I assumed that plumbing was an especially male-dominated trade, but I was taken aback by just how male-dominated it is: "just 1.1 percent of plumbers and those in related trades are women, according to 2013 data from the Labor Bureau." Ladies, get your wrenches. Let's do this. Or, um, you do this, and I will blog about it.