Have What It Takes To Edit Wikipedia Entries For Harvard?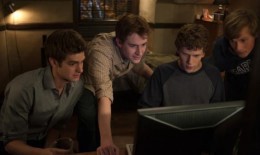 Via Adam Clark Estes at Gizmodo, Harvard University is hiring a Wikipedian-in-Residence. The gig lasts for 13 weeks and pays $16 an hour. Not bad!
The specific position at Harvard is in the university's rare books library, so there's a bit of an archival bend to this one — and an emphasis on assistance based on the word "assistant" in Harvard's job title. With line items like "adding sources for existing pages" and "creating new pages on notable topics," the job doesn't sound too taxing.
Best of all, though, Harvard's Wikipedian-in-Resident will also upload more content to the public domain for all to enjoy. And since Harvard has one of the world's largest libraries, that's potentially a lot of content. Oh, and as for qualifications: "Candidate must be a registered Wikipedian in good standing, with substantial experience in writing and editing Wikipedia articles, and possess knowledge of Wikipedia standards, culture, and rules."
You also need to have a B.A., though I am not exactly sure why. Here is the job listing, for those of you proficient in Windows-based applications.