Best Places to Cry For Free in New York City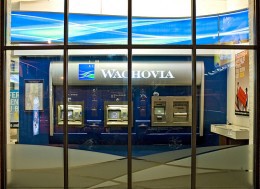 The NYC Crying Guide is my new favorite Tumblr, and I recommend it to anyone who lives in New York and has a proclivity for crying in public.
The author gives first-hand accounts and specific addresses of various places of business one can duck into on one's lunchbreak for a good cry of varying duration. Useful as well as entertaining!
Bank of America
592 5th Ave, New York, NY 10036
I randomly ducked in here for a place to cry today and I am very happy I did. The ATM line was luckily very long so I hopped in and cried until it was my turn to use the machine (about 6 minutes). A very average, basic, no-frills, in and out place to cry.
Duane Reade
535 5th Ave (btwn 44th & 45th St.), New York, NY 10017
Although this location is in the heart of midtown which is usually a criers arch-nemesis, this particular Duane Reade offers a relatively empty second floor! I cried here yesterday during my lunch break in the vitamins aisle and experienced NO problems at all! It was a wonderful 10–15 minute cry that is so rare to come by these days. Come cry here quick before the word gets out! Highly recommended!
Now that winter is fading away, hiding street tears is going to get harder and harder and we are going to have to really focus to get ahead of this. I have come to terms with the fact that basically all of my bouts of public crying are hunger-related, so my cry strategy is going to center around finding the nearest and most efficient means of delivering calories unto my body.
Photo: dandeluca