How Did You Get That Awesome Job?
by Leda Marritz and Stephanie Stern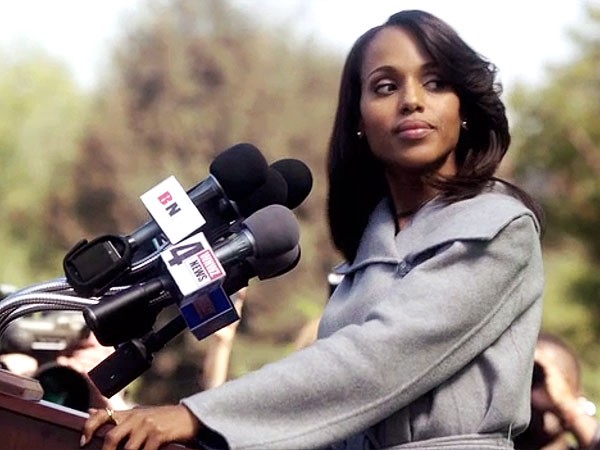 The only thing worse than looking for a new job is talking to someone who already has a dream job and hearing that she got it because she just happened to talk to the right person at the right time. It looks easy when people around us land great jobs, leaving us thinking, "What am I doing wrong?"
Probably nothing. Job searching is just a lot of persistent networking, applying for positions, and more networking and informational interviewing. It always seems like a fluke when you hear how someone else got her job, so we polled a few folks to hear some stories.
Catherine, Small Business Owner
I was hired by one previous employer because the COO was my former professor in grad school, and another one from doing loads of interviewing for various positions (the company was a good culture fit but took a while to hone in on the right position). For a different position, I found a job listing on Craigslist and guess I impressed them with my interview and CV. They had also come to a game festival I put on. My current position: I was hired because I'm in charge of hiring.
Jorge, International Affairs Consultant
I sent a message, cold, through Linkedin requesting an informational interview with a woman who worked at a very large tech company that I wanted to work for, and she agreed to talk to me over the phone (I always ask who I reach out to whether they prefer to meet in person or talk on the phone). We had an interesting discussion, and she said that sometimes contract positions opened up on her team. I did nothing to keep in touch, yet out of the blue, three or four months later, she reached out to me when she needed someone to replace her during her maternity leave. I was hired for that contract position within a week. I've done something like this several times on LinkedIn, and when I have a specific area of overlap with the person (in my case, Latin American business development and trade) I often get a response.
Matt, Game Programmer
My old boss told me about an open position at my employer, and I then went through the whole hiring process like any applicant.
Sandra, Library Technician
I found my job through volunteer work with another school library tech. I wasn't a job seeker at the time, but when another library tech position opened up, I knew that I could do the job and that I'd like it. That was over 16 years ago.
Virginia, Immigration Lawyer
A lawyer I met through an informational interview (that I had assumed to be a complete waste — literally the worst informational interview in history) eventually referred me to the firm that hired me. I am a believer that the only way to get a job these days is through networking! You can respond to a 100 ads on Craigslist and never hear back from any. But if you reach out to only a few people, at least one is likely to lead to a job. They key is to be patient because it takes time for these connections to lead to actual vacancies.
Brett, Non-Profit Marketing Manager
I got my job through Idealist while still employed elsewhere full-time. I did not attempt to network for the new job. Honestly, I didn't feel that rushed to get out and was just looking for the right opportunity. If I felt a sense of urgency, I would probably have tried to make some new connections. When I'm next looking for a job, I'll still use Internet searches and look through my fav orgs, but I'm also planning on touching base with past colleagues who I like that may know of some worthwhile opportunities. I feel like I have a bunch of really strong connections that I should take advantage of.
Lisa, Non-Profit Program Officer
I found my job through an informational interview that led to an internship. I had coordinated a series of events related to East Asian policy — my area of interest and expertise — and one of the panelists was from a non-profit development agency I hadn't heard of before. When I realized that I would be traveling to the city where the organization is headquartered, I emailed the person in charge of the project I was interested in an informational interview. I wasn't sure it was what I wanted to do after grad school, so the informational interview was exactly that — to learn more about the organization. Afterward, however, I was very interested in what they did. Later, an internship opened up, and I referenced my informational interview in my application. Eventually, I was offered a permanent position.
Jennifer, Communications Strategist
I found my job after working with a career counselor for several months. I was working on creating a career preferences profile to guide my search — honing in on the skills I wanted to use, subjects that interested me (a la What Color is Your Parachute) — which I then used in informational interviews. I found a job within a month and I believe the prior work really helped me focus and was key. I had an informational interview with a warm contact that was just to learn more about the field, but after talking, she said they may be looking to bring on more staff as they were very busy.

Hearing these stories, there was one common theme. While applying to a job ad can lead to an offer, networking is everything. This isn't news, of course — you've already heard it here and on other sites. But getting yourself in front of people working in general industries or specific organizations you're interested in can make the difference between getting a job before it was even posted and competing with dozens of other applicants. It helps to know what you're looking for, while remaining open to new possibilities — or ones that you previously dismissed.
So tell us, how did you find your job?
Leda and Steph blog about jobs and the rest of life at Small Answers.