Bootstrapping With Anastasia Steele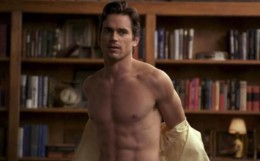 And no, we are not done talking about Fifty Shades of Grey!
Against this backdrop of gleeful consumption, Anastasia's total life makeover takes shape. Having just graduated from college, she scales the corporate ladder from assistant to book editor in a matter of weeks, since Christian has thoughtfully purchased the publishing company where she works. When her boss bullies and sexually harasses her, Christian confronts him, has him fired, and installs Anastasia in his place. Her mild protests over this creepy, control-freak show of power — now that's some hard-core domination play — are just for show, of course. The underlying message is that Prince Charming swooped in and saved her from the indignities of the underclass. As if that's not enough, in the third book, Fifty Shades Freed, Christian announces that he's going to give the publishing company to his new wife, telling her, "This is my wedding present to you." Sounds just like a wildly successful, ultra-competitive entrepreneur, doesn't it, to give an entire business to his inexperienced inamorata, so that she can play make-believe at the office all day, while he adds a red mark in the "failures" column of his imperial spreadsheet?
in "Fifty Shades of Late Capitalism," Heather Havrilevsky does a close-read of how money works in our old friend the Fifty Shades of Grey series, for the Baffler. It is hilarious and ALMOST makes me want to read those devil books. Almost.