Literature as Economic Indicator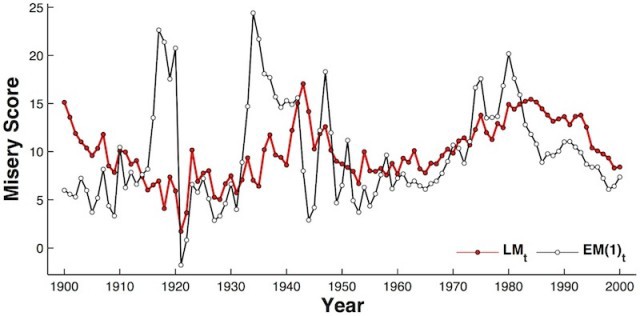 According to a study by a team of British researchers, there may be economic indicators in our literature, which has a tendency to increase "words of misery" following economic downturns:
"One of the biggest peaks in literary misery is after the Great Depression," Dr. Bentley said. While his team did not analyze specific books, Dr. Bentley said, to use the example of Steinbeck: "It's not about the time when he's writing. It's about the times that he's drawing upon that goes into his writing." The study, which used 20th-century fiction and nonfiction books, was published Wednesday by the Public Library of Science's journal PLOS One.
If U.S. literary misery peaked in the early 1940s, shortly after the Great Depression, this may mean we've got a ton of literary misery in store for us in the coming years. Can't wait!