It's Hard Out There For an Adjunct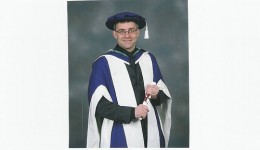 This week's Working Life column at the Times is about a guy named James D. Hoff, an adjunct lecturer in New York City who is struggling to make ends meet.
He is not a professor. He is an adjunct lecturer, holding an increasingly common and precarious position that offers him no job security, no health benefits and no assured pathway to full-time university employment.
Nearly 18 months after being awarded a Ph.D. in English, Mr. Hoff has yet to find a full-time job. He cobbles together a living, struggling to line up courses to teach at different colleges around the city. If he is lucky, he lands four classes a semester, a full-time workload that pays about $24,000 a year.
This semester, only three classes came through.
"Scared," Mr. Hoff said, describing his emotions when he learned he would have a $3,000 hole in his budget. He is 42 years old, with a wife, a toddler and mounting credit card debt.
Admittedly, academics are not the first people on my list of people to feel sorry for, but things are looking bleaker and bleaker for them by the year. The rise of non-tenured faculty members, many of whom are adjuncts, is up to 70% nationwide, which means a whole lot of very educated people working for no benefits, and with no job security and no path to full-time employment.
As the Times mentions, many people think of 'adjuncts' as the grad students who teach undergrad classes while they earn their Ph.D, but that's just not reality anymore.
Photo: gavinandrewstewart