Amy Poehler's Summer Job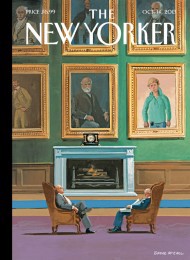 I was seventeen and sticky. It was the summer of 1989, and I was off to college in a few months. The Massachusetts town where I grew up was decidedly blue collar, filled with teachers and nurses and the occasional sales manager. My friends and I fell asleep to the sound of our parents arguing about car payments and tuition. It was our soundtrack, this din of worry. If you were young, you were expected to have a part-time job.
This week's issue of The New Yorker is all about money, with a story about San Francisco's entrepreneurial culture (which to be honest, I don't have much interest in reading about at the moment), but there is also a delightful piece by Amy Poehler about the time she was 17 and worked at an ice cream parlor called Chadwick's. When I was a teen, summer jobs were plentiful at the mall or working at Disneyland, and I opted for the former — a decision made simply because it was a shorter drive.