How Amazon Thinks I Should Spend My $50 Gift Card
by Katie Peoples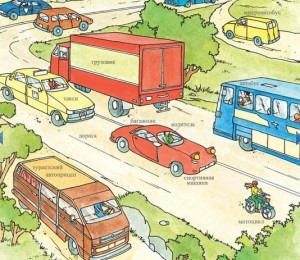 Last week, I turned old. My brother gave me an Amazon gift card. Here's what I can get based on Amazon's suggestions:
A Logitech Gamepad, $37:
No matter how hard I try, this console playing gal will never get the hang of WASD (a kind of movement used in first person perspective gaming). But with recent purchases sitting in my Steam account and a fancy laptop, this controller would make my life more comfortable.
Likeliness of purchase: High
Twelve Copies of Russian Picture Word Book, $4 each
Hey, I need to brush up on my Russian and, for how cheap it is, I should just buy the damn thing already. It's been sitting on my Wishlist for months. And there's enough left over for a decent bottle of vodka. Za zdorov'ye!
Likeliness of purchase: Low
Herschel Supply Co. Settlement Plus backpack, $70:
Heading off to grad school at the end of August has got me thinking about how to get my junk from A to B. I love the bright color and clean design of this backpack and the laptop sleeve is a bonus. My friend has one just like it and am super tempted. But I have plenty of bags already that would make do. I'd also have to fork over an extra $20 on top of the gift card.
Likeliness of purchase: Medium
The following MP3 albums:
Daft Punk, Random Access Memory, $12
Kanye West, Yeezus, $12
Amy Winehouse, Back to Black, $10
Of Monsters and Men, My Head Is an Animal, $10
Lady Gaga, A Very Gaga Holiday, $5
Seeing as I have most of these or the songs I want off them, I'm not too enthusiastic about downloading more MP3s.
Likelihood of purchase: Very Low
Elomi Smooth Molding Nursing Bra, $38
Not even pregnant. Go home Amazon. You're drunk.
Likelihood of purchase: Nope
Fifty Classic Ebooks for Kindle: 99 cents each
Sense and Sensibility? War and Peace? The Divine Comedy? We may have a winner. I do have the rest of the summer to get through.
Likeliness of purchase: Very High
Katie Peoples lives in San Diego.