Beat Nepotism
by Catie Lazarus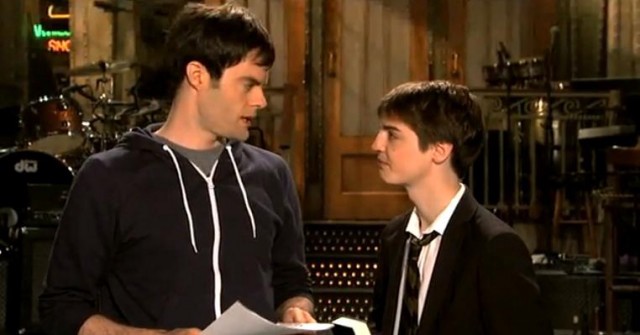 Nepotism existed long before Downtown Abbey deftly displayed its perks. When I interviewed J. Robin Baitz, a Tony award-winning playwright, about breaking in, he said that nepotism is far more pervasive than most folks realize. "There's this whole world of people who are just connected. It's your worst fears always, come true."
It's easy to resent those who chose their parents more wisely, but kvetching about it is (almost) as obnoxious.
For starters, stingy CEOs, global economic pressures, and technological advances have made it necessary to Do-It-Yourself. Most businesses, even publicly traded Fortune 500 ones, still promote from within. Henry Ford's great-grandson William Clay Ford, Jr. serves as the executive chairman of Ford Motor Company. The CEO of McGraw-Hill Companies is Harold Whittlesey McGraw III. It's grating when those with trust funds, clan crests, or Ivy League logos dismiss what these privileges provide. That said, we shouldn't inflate their value — we should find a way to beat it.
Success, as defined in a Western, free market dog-eat-dog world, requires more than connections and money. There are countless highly connected, yet underwhelming, people. Think of the most brilliant innovators you know, then ask yourself if either their offspring or parents are as exceptional. I imagine the spawn of Albert Einstein, Eleanor and Franklin Roosevelt, Martin Luther King Jr., Aretha Franklin, or Madeline Albright are all special snowflakes, much like the rest of us. But their parent's oversized shoes are tough to fill. Regardless of your roots, trailblazers are called such for a reason.
Moreover, most folks (outside of Paris Hilton and Kim Kardashian) need to demonstrate their worth. Sumner Redstone, Rupert Murdoch and Warren Buffet have publicly acknowledged their expectations and misgivings about their children.
Stop wasting energy begrudging the well-connected. Figure out what the perks of membership are and what you can do to create similar opportunities for yourself.
What I've found is actually my worst nightmare — I have to work exhaustively to try and keep up. Even the well-bred, read, and fed are admirably diligent. Literary "it" boys Nathaniel and Simon Rich, who when asked in a New York Times article about what they learned from their famous father Frank Rich, spoke about his insatiable work ethic. Nathaniel and Simon have had plum jobs at The New York Review of Books, Saturday Night Live and Pixar. Both published books, as in plural, all before they turned 30. It was significantly easier for them to get those initial job interviews; but they still had to step up to the plate. They did. Then they did it again and again.
I am not suggesting that hard work alone ensures success. I never saw my dad go to bed before 2 a.m. because he was slumped over his computer. He isn't famous or rich (or a Rich). But his industriousness has paid off in that work begets more work.
In addition to working compulsively, highly successful folks are business savvy. While I loathe that corporations are legally considered individuals, that reality reinforces how critical it is for individuals to try and do the inverse. As companies invest less in their work force, it becomes essential for people to be even more pro-active.
Take Lena Dunham, who has spoken candidly about how her folks, both renowned artists, shared the challenges of making a living as an artist. Dunham has turned her artistic talents into multiple revenue streams. She writes for film, television, and print. She acts, directs, and, produces. I wouldn't be surprised if she has a back-up plan, like teaching video editing to Burmese refugees.
Dunham's work speaks for itself. It's why she enjoys the duly deserved respect of her peers, as evidenced by her recently winning Writer's Guild Award for Best Comedy Series. Most of them don't know that her parents are successful artists or care.
Moreover, there are plenty of wunderkinds who pulled themselves up by their velcro. Look at Policy expert Ezra Klein, fashion blogger Tavi Gevinson, or Oscar nominee Quevzhané Wallis.
Ultimately, you need to create your own work and forge your own networks. If you still want to complain, pick someone who deserves it, like a dictator or parking ticket officer. Whatever you do, don't waste time obsessing about whether you can still file for adoption. I've checked it out and it's impossible to be emancipated once you are an adult.
Previously: Stop Apologizing
Catie Lazarus is a writer and comedian. She has contributed drivel to The Daily Beast, Slate, Cosmo, Bust, Gawker, and edited the "Kvetch Section" for Heeb Magazine. She also hosts the podcast Employee of the Month, which is taped live monthly at Upright Citizens Brigade Theater.
---
Support The Billfold
The Billfold continues to exist thanks to support from our readers. Help us continue to do our work by making a monthly pledge on Patreon or a one-time-only contribution through PayPal.