WWYD: The Lost Gift Card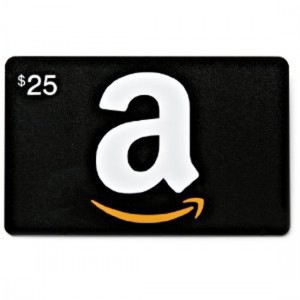 In today's edition of "What Would You Do?," another item found on the street, this time a gift card. Here's Jamie:
I found an Amazon gift card lying on the street as I walked home from the subway, in a pile of snow. It was only $25, so not a major amount, but not pocket change, either (at least not for me!). I took it home and stared at it for a while, and then I jumped through all of Amazon's customer service hoops to find out the owner. All they could tell me was: 1) They knew who had purchased it. 2) They couldn't tell me who purchased it.
I said thank you and left the chatroom and stared at the card for a while before I got another email from Amazon, telling me "You may keep and use the gift card if you can."
So I did. And I still feel guilty to this day. WWYD!? — Jamie

I'd like to think of myself as a person who tries to go above and beyond to do the right thing in every situation, but if I found a $25 Amazon gift card in the snow, I would probably not have gone through the trouble of contacting Amazon's customer service to track down the person who bought the gift card. The gift card would probably would have ended up forgotten in a drawer at home, or I would have given it away.
Jamie, you get a gold star for all that trouble you went through. Theoretically, the person who lost the card can contact Amazon to get it replaced. Amazon told you to keep the card and use it. Don't feel guilty at all.
Email me your WWYD experiences to me with "WWYD" in the subject line. See previous installments.