The Cigarette Tax in New York is $4.35 Per Pack
by Jia Tolentino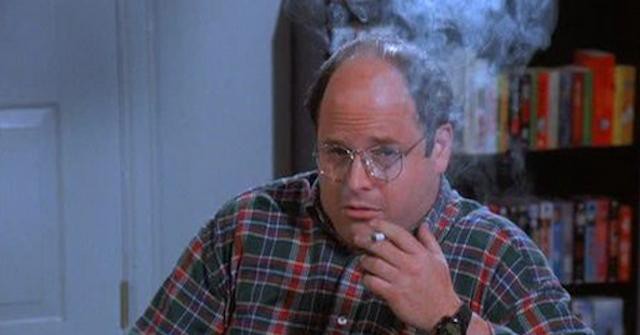 If you combined Harper's Index with its Findings section and dramatically lowered the research quality of both, you would get my mind after a good internet k-hole. Here are all the things I learned this week.
The cigarette tax in New York is $4.35 per pack. Low-income smokers in New York spend 25 percent of their income on cigarettes. American families have an average of $4,000 in savings accounts. The more money parents provide for higher education, the lower the grades their children earn. Female non-athlete college students average a 3.24 GPA; male recruited athletes average 2.84. The SEC's median academic spending per athlete is $164,000 per year, which is the same as the annual cost for Virginia Governor Bob McDonnell's security detail.
Last year, Governor McDonnell amended his state's Republican bill requiring a woman to undergo a transvaginal ultrasound before abortion. The new bill still mandates an abdominal — or, "jelly on the belly" — ultrasound before the procedure, which will be paid for out of pocket, and cost each woman between $300 to $1200. The Jelly Belly Candy Company averages $200 million in yearly sales and produces more than 37 million pounds of candy annually; retired jelly bean flavors include Baked Bean, Bloody Mary, Pumpkin Pie and Roasted Garlic.
Recently, an Illinois man stole more than $4 million from investors in his sleep clinic, using the money to buy a Range Rover, a two-acre mansion, and to operate a tattoo parlor in Chicago. Once Stephen Baldwin got "HM" tattooed on his arm because Miley Cyrus dared him to. Once Jermaine Dupri tattooed Janet Jackson as the Virgin Mary across his torso; in late 2009, the couple broke up. Silvio Berlusconi pays his second wife $132,000 a day in alimony. To remove a tattoo, it costs about $50 per square inch.
It costs between $2,000 and $6,000 for an American woman to cut off the inner lips of her vagina in order to achieve the Barbie-like aesthetic mainstreamed by porn. The American vaginal rejuvenation industry is worth at least $7 million. The World Health Organization estimates the annual cost of treating obstetric complications associated with female genital mutilation in Africa at $3.7 million. Jenna Jameson's net worth is $30 million. Insiders estimate that DVD porn sales have dropped 50 percent since 2007. Over the last decade, music sales have dropped even more. On Christmas Day and Thanksgiving, there are significantly fewer visits to porn sites. The Biblical Magi are said to have followed their star from the East. An ounce of gold costs $1,684. An ounce of frankincense costs $19.78; an ounce of myrrh, the same.
Jia Tolentino lives in Ann Arbor.
---
Support The Billfold
The Billfold continues to exist thanks to support from our readers. Help us continue to do our work by making a monthly pledge on Patreon or a one-time-only contribution through PayPal.