The Cost of Eating Clean, Bro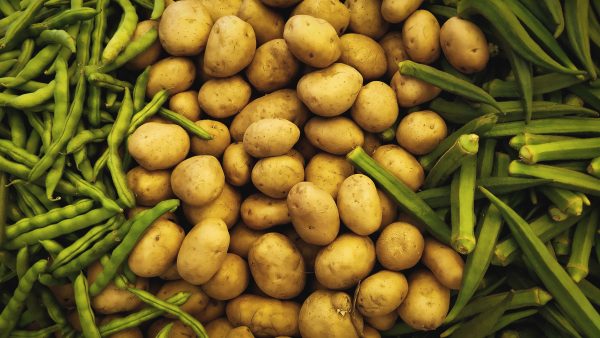 They say that it takes multiple marketing touch points before converting a potential customer to a sale. I can say that I was touch-pointed by meal-prepping delivery service Eat Clean Bro several times. First I saw the billboards while visiting my boyfriend's mom out in Jersey. Then I saw Sammi Sweetheart, of Jersey Shore fame, posting about some of the dishes on Instagram. Then some friends tried it and generally liked it. Then I looked at Eat Clean Bro's website and social media.
I am not a bro and "eating clean" has never been a phrase I have uttered. Because the meals Eat Clean Bro sells are portioned, they are especially good for the fitness crowd — those following specific diets for working out. Our friends who tried it were members of an MMA gym. The closest I have ever been to being a gym member myself is having a friend named Jim.
So I never thought that Eat Clean Bro would be something that I would want to partake in, until my boyfriend, Josh, started a new job working the night shift at a lab.
Suddenly, we found ourselves with opposite schedules. His shifts changed to working from 9 p.m. until 8 a.m. four days a week, which meant we had about an hour-and-a-half window together between when I came home from work and he needed to leave. Not only was this an emotional adjustment, but it was also a logistical nightmare.
Josh's eleven-hour shifts and commute time left him with virtually no down time if he wanted to get enough sleep to not be a zombie through the night. I had no time to cook once I got home, and even if I ordered delivery from the train, the chances of it arriving at our apartment in time was almost impossible. We had to scarf down a few last-minute meals that made both our stomachs very unhappy afterward. I tried picking up food on the way home, but it usually resulted in me frantically running around the city, trying to make sure I could get home in a timely manner and cursing any delay for shorting my time with Josh and keeping him from being able to eat. We also found some of our only options for reliable fast food was… well, fast food, and that was also not doing us any favors health-wise. The challenges of the job were hard enough as the months went on, but food seemed to be an ongoing pain point.
That was when I remembered Eat Clean Bro and found myself browsing the website. For about $9.50–$12.50 each, we could buy pre-prepared meals, made fresh in Jersey and delivered to our door once a week. A lot of it was pretty simple stuff — usually a protein, a starch, and a vegetable. Some names were on-brand with dishes like General Bro's Chicken, Crack, and The Frankie Edgar. It was a $10 delivery fee to Brooklyn and meals could keep in the fridge up to four days, which was just the right amount of time for the four days Josh had work. They even had a reward system where every dollar you spent earned Bro Points to put towards future food orders.
Doing this service was expensive, but about comparable to what it would cost if we ordered in every night. The delivery guys were nice and the ordering system was easy enough. The food was okay. We made the mistake of trying to order some under- 400-calorie meals, only to be texting later about how hungry we were. The brown rice pasta they used for some dishes was always a little too soft, and reduced-fat cheese might as well not be cheese. In general, you could always tell the food was reheated, which definitely killed any fantasies of mimicking a home-cooked meal. We did find a few dishes we liked, though, so we ordered those as regularly as we could.
At that point, we weren't really eating to taste anyway. We were just relieved that we had something to eat when we needed it, without having to debate what to eat and how to get it. If my train was delayed coming home, I didn't feel like I was losing a video game where the time clock was constantly ticking down. Josh could also approach his pre-work routine in whatever way was most convenient for him without being reliant on me.
But most of all, I was thankful to skip the daily hassle of figuring out food logistics. Instead of wondering if we could get a delivery guy to the apartment in 20 minutes, we settled into a little routine where we would catch up while watching TMZ followed by Jeopardy!, and try to find some kind of semblance of domestic normalcy before Josh would have to rush out the door.
We only did Eat Clean Bro for a few weeks. Luckily, Josh's schedule got changed to something a little closer to daytime hours, and I was relieved. The service did right by us for as long as it lasted, but it was expensive for how we felt about the food itself. Still, I will always be thankful for our brief stint with Eat Clean Bro because it gave me the gift of time with someone I love. I realized I'd pay an awful lot for that.
Photo by Prince Abid on Unsplash.
Kimberly Lew would like her cheese to be actual cheese, thank you.
---
Support The Billfold
The Billfold continues to exist thanks to support from our readers. Help us continue to do our work by making a monthly pledge on Patreon or a one-time-only contribution through PayPal.