Stocks With Benefits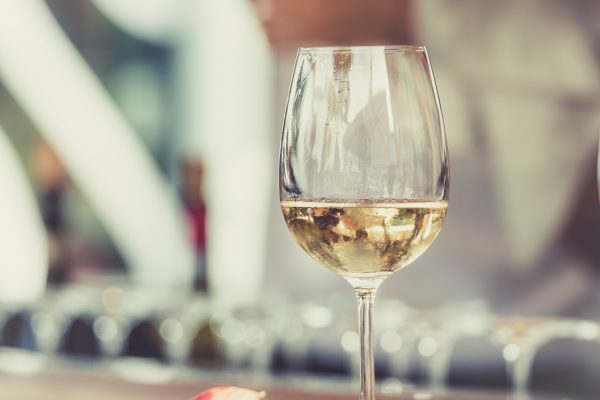 There are many factors that go into picking stocks — your investment goals and risk tolerance, portfolio sector balance, P/E ratio, as well as a company's recent and projected performance. Here's another factor to consider: what perks can you get?
Many companies offer special benefits to their shareholders. Cruise discounts? Check. Airfare breaks, hotel discounts? Check and check. Free or discounted goods, wine, and even books are available to shareholders, sometimes for as little as ownership of one share.
Let's start with travel. If a cruise is in your future, some cruise line stocks are worth a look. Exact usage rules vary, but expect to save from $50–$250 per stateroom depending on the length of the cruise. Two cruise lines that provide shareholder discounts have dividend-paying stocks: Carnival Cruise Lines (CCL),with shares hovering around $60, and Royal Caribbean Cruise Lines (RCL) whose stock has ranged from $99 to $135 a share this year. Norwegian Cruise Lines (NCLH), whose stock has averaged around $50 a share this year, also offers discounts to shareholders, though its stock has no dividend. If it's a Viking or Celebrity Cruise you're interested in, Online Vacation Center Holdings Corp (ONVC) offers a 5 percent discount on bookings to owners of 500 shares.
Shareholders can also enjoy discounts from the airline stocks they own. Scandinavian airlines SAS Group (SAS: Stockholm), with destinations throughout Europe, offers discounts on round-trip tickets for shareholders with a minimum of 400 shares. Japan Airlines (JAPSY) offers 50 percent discount coupons on one-way flights to shareholders with at least 100 shares. ANA Holdings Inc., traded on the Tokyo exchange, also offers 50 percent discounts on one-way flights to shareholders with at least 100 shares whose addresses are registered in Japan — plus those shareholders can get discounts at ANA Holdings hotels and restaurants, including discounts on wedding packages.
Several other travel companies offer benefits to shareholders. For holders of just a single share, Intercontinental Hotels Group (IHG) offers hotel discounts to their properties, which include Holiday Inn, Holiday Inn Express, Candlewood Suites, Intercontinental Hotels & Resorts, Hotel Indigo, and the Kimpton Hotels. You'll need 200 shares of Radisson Hospitality AB (RADH: Stockholm) to enjoy the benefits of Gold status in Radisson Rewards. French hotel and management company Accor SA (AC:EN Paris), with over 4,600 hotels, resorts, and residences in 100 countries, offers its shareholders an opportunity to join a shareholders club that entitles them to upgrades and discounts. 
Shareholders can also enjoy discounts on a range of goods. Renowned retailer Marks & Spencer PLC (MKS: London) offers shareholders Spend and Save vouchers that are good for discounts both in store and online. The Mulberry Group PLC (MUL: London) offers shareholders who own 500 shares or more a discount card good for 20 percent off merchandise at a selection of their stores with locations that include London, Scotland, Amsterdam, Hamburg, Toronto, and NYC.
If you'd rather drink your benefits, Willamette Valley Vineyards (WVV), the America's first community-funded winery, offers shareholders perks that include wine discounts through a wine club, special events at the winery, and priority use of the winery's tasting and hospitality facilities for events. Crimson Wine Group (CWGL), an over-the-counter stock trading at around $8 a share, offers all shareholders a 20 percent discount and complimentary wine tastings. On the higher end, spirits and luxury goods company LVMH Moet Hennessy Louis Vuitton SE, (LVMUY) with shares hovering around $60, has a shareholders club open to anyone holding at least one share of their stock. It offers access to a special selection of wine, and a wine and spirits magazine.
Booklovers might consider investing in Bloomsbury Publishing PLC (BMBYF), trading upwards of $190 a share. This London-based publisher of the Harry Potter books offers holders of even a single share a discount code entitling them to 35 percent off all Bloomsbury print books when ordered through their website. 
On the subject of reading: it pays to read those annual reports. In the past, Starbucks (SBUX) has offered a coupon for a free Starbucks coffee in their annual report, and McDonald's (MCD) has offered gift certificates for fries or a Big Mac. While you're reading those reports, consider attending the annual meeting. Gwen Stefani, Blake Shelton, and Mary J. Blige performed at Walmart's (WMT) 2017 shareholder meeting, and Starbucks' 2018 meeting included Puerto Rican band Pirulo y La Tribu and opera from La Scala. Warren Buffett's company, Berkshire Hathaway (BRK), has long been rewarding shareholders with a dandy of an annual meeting; in 2019, shareholders can take advantage of food, entertainment, and discounts at local retailers such as Borsheim's Fine Jewelry and Nebraska Furniture Mart.
Shareholder sweeteners might make a particular investment more attractive, but many are subject to change. Check the company's investor relations page for the latest requirements about the number, type of shares, and length of ownership you need to take advantage of shareholder benefits. Then enjoy some of the more overlooked perks of investing in the stock market! 
Stephanie Feuer is a writer who has published numerous publications including The New York Times, Slate, Organic Life, and The Forward.   
Photo by Thomas Martinsen on Unsplash.
---
Support The Billfold
The Billfold continues to exist thanks to support from our readers. Help us continue to do our work by making a monthly pledge on Patreon or a one-time-only contribution through PayPal.