Question Wednesday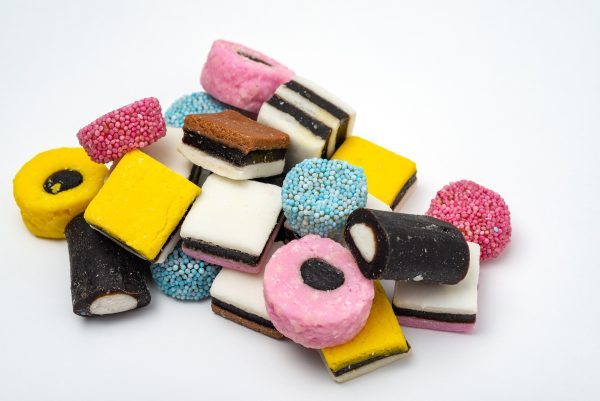 It's Wednesday, which means it's time to ask allsorts of financial questions.
Today, my question is: for those of us who do the "holiday spending" thing, do you want to share how much you've spent?
I'll go first!
So far, I have spent:
$93.28 on my Christmas tree and assorted decorations
$44.15 on my Yankee Candle Countdown Calendar (the best best best thing I bought this holiday season, having a tiny little moment of joy every day was such a good idea, also the joy pretty much lasted all evening because those tealights and votives burn for 4-6 hours each)
$298.55 on gifts for nine people, including the gift I bought myself
$95.05 on tickets to three holiday-themed performances, including the Mannheim Steamroller LASER LIGHT SHOW that I'll be attending this Friday with my parents (they decided to join me and bought their own tickets, which at $52.35 a pop is fine by me)
$25.66 on 50 blank cards and four rolls of wrapping paper, which I classified as "Home" instead of "Christmas" on YNAB because I got cards and wrapping paper that would work for a variety of holidays and events
$12.30 to mail 16 holiday cards (two went overseas)
$28.58 on a trip to HyVee to get a roll of Scotch tape (for wrapping presents) and a bunch of stuff for the Festive Holiday Smorgasbord
$38.20 at the local candy shop for the smorgasbord's PILES OF CHOCOLATES AND LIQUORICE ALLSORTS AND PEPPERMINT BARK AND TOFFEES AND SUCH (I am fairly sure I got more candy than my parents and I can eat, but I want it to look ABUNDANT and also I'll pack up anything we don't eat for my sister-BIL-nephew when they arrive for New Year's)
$14.25 to preorder a freshly-baked pecan pie that I will pick up Christmas Eve and add to the 'bord
Current total: $650.02
I still need to get the meat, cheese, bread, and fresh fruit for the smorgasbord, so add on another $30ish or just round it up to an even $700 if you want.
I will note that I did go over my YNAB budget, both in the gifts section (I originally budgeted $250) and the "well there's going to be a smorgasbord now WOO-HOO" section. That money will be covered by "Stuff I Forgot to Budget For" (yes, that's a YNAB category), a slight reduction in other budget categories such as books and tea, and my non-vacation travel budget. After all, this is the first year since 2008 that I haven't had to fly anywhere for Christmas, which is so amazing and stress-relieving and wonderful. 
I'll also note that, in January, my YNAB will start setting aside $125/month for Holidays 2019. This will give me a budget of $1,500 to work from, since I'm assuming I won't get the luxury of a travel-free Christmas for two years in a row.
Anyway. Now that I've given you more than enough detail about how much a single woman with a smallish family spent on Christmas, it's your turn. Share your holiday expenditures — or ask your own questions — in the comments.
Photo by Bill Craighead on Unsplash.
---
Support The Billfold
The Billfold continues to exist thanks to support from our readers. Help us continue to do our work by making a monthly pledge on Patreon or a one-time-only contribution through PayPal.