The Cost of a Long Weekend in Missoula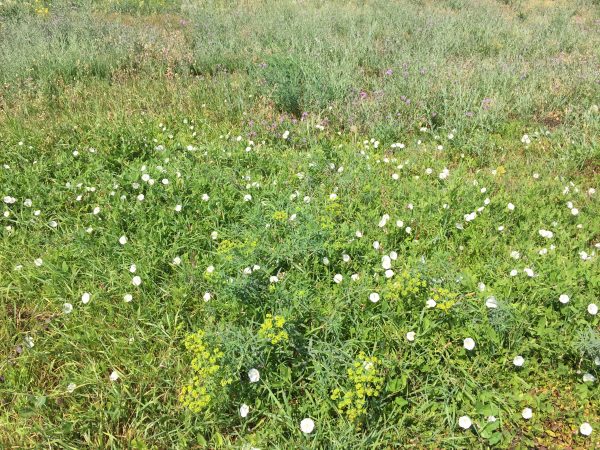 It's time to tally up how much I spent over the past (long) weekend, hanging out with friends at the Travelers' Rest music festival in Missoula. I know I way overspent my weekend estimate, but I don't yet know by how much.
First, let's figure out what I spent before the trip:
$110.37 on a two-day Travelers' Rest festival pass
$632.79 for three nights at a hotel (which will remain nameless so I can complain about the free breakfast)
$357.60 on a United Basic Economy round-trip flight (CID-DEN-MSO)
That's $1,100.76 before I even got out the door.
The part of the trip where I was actually in Missoula was lovely, but the two travel legs were miserable. There were weather delays on both ends, and so what should have been a six-hour trip turned into eleven hours one way and ten hours the other — and in both cases I didn't arrive at my hotel/apartment until 2 a.m. (Okay, technically I reached my hotel at 1 a.m., but that's 2 a.m. Cedar Rapids time.)
When we boarded the DEN-MSO flight, a fifty-seater courtesy of Skywest Airlines/United Express, the flight attendant told us that before the plane could take off, someone in the first two rows had to go sit in the last row of the plane. To balance the flight. I am an anxious flyer at the best of times, and the idea that 200 lbs was all that stood between us and, like, the plane tipping over was not the kind of thing I wanted to hear before we launched into two hours of turbulence.
The MSO-DEN return leg was worse. As in "the turbulence was so bad that multiple passengers were freaking out and one of them might have been me." I am generally able to steel my nerves by reminding myself that everyone else on the plane seems calm, but this particular flight included sudden drops and other words associated with rollercoaster rides. There was a lot of uncalmness.
Anyway. I'm supposed to be telling you how much this cost me.
So… I misunderstood the rules, when you're flying United Basic Economy. I thought I was entitled to a small bag (that can fit under the seat) and a purse/personal item, but when I did the online check-in thing I learned that Basic Economy passengers can only carry a single small bag. This meant that I couldn't take a backpack and my purse-sized MacBook Air laptop bag, so the laptop went into the backpack and the Huel stayed at home.
Which would have been fine, if there hadn't been so many flight delays and if the free hotel breakfast had been any good. (It was slimy.) I ended up buying many more meals than I had anticipated, and spent a total of $153.57 on food, $66.52 of which was purchased in an airport.
I also spent $17.99 on a copy of Thi Bui's illustrated memoir The Best We Could Do (highly recommended) when my friends and I were out trawling the local bookstores, and $27.50 on the taxi that took me to my apartment at 1:45 this morning.
Total cost of a long weekend in Missoula (and various airports): $1,299.82, or $240.60 less than the cost of my long weekend at Disneyland.
The friendshipping part was more than worth it, as was the "hanging out in a giant field and listening to bands" part. But I'm not sure I want to get on a plane again, for a good long time.
---
Support The Billfold
The Billfold continues to exist thanks to support from our readers. Help us continue to do our work by making a monthly pledge on Patreon or a one-time-only contribution through PayPal.