Is MoviePass Too Good to Be True?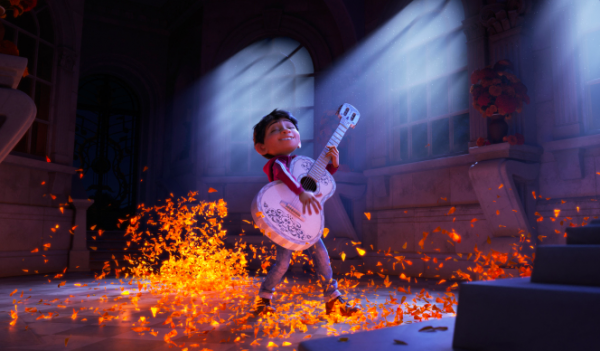 When I was growing up, sprawling out on the floor of my grandparents' house with the newspaper was a tradition. I'd look at the movie advertisements, cross-check show times, and plot my next trip to the local theater—the one that drew back real red curtains every night to reveal the screen underneath.
A lot has changed since then. The curtains are long gone. I can check out movie trailers and schedules from my phone. And ticket prices have gone way, way up.
Plenty of people have given up theaters in favor of Netflix and Redbox. But I still love the ritual of going to the movies—the scent of popcorn in the air, the thrill of the previews, the excuse to turn off your phone and disappear into a story with dozens of strangers.
Unfortunately, this is an expensive habit. Tickets in DC can cost more than $13, and that's before fancy add-ons like 3D and IMAX.
Since I'm in the middle of aggressively paying off my student loans, I'm always looking for ways to trim my budget while still, you know, having a life. So when MoviePass lowered the price of its Netflix-style subscription service to $9.95 a month, I was sold.
Using MoviePass is almost suspiciously easy. After getting to the theater, you select a movie and show time in the MoviePass app. This loads the exact cost of your ticket onto your MoviePass debit card. Then you buy a ticket like you normally would.
The first time I did this, I was convinced it wouldn't work. It had to be a scam. Something would go wrong.
But it didn't. And when that ticket finally printed and fell into my hand, I'll admit—it felt like I got away with something.
So just how good of a deal is MoviePass? Let's run the numbers.
MoviePass lets you buy a ticket to one movie showing per day. Since joining at the end of August, I've seen eleven films and paid $39.80 in subscription fees. This would have cost me $144.55 without the service, for a total savings of $104.75.
But the financial benefits don't stop there. MoviePass works with theater reward programs, so it can also save me money on concessions. My increased attendance helped kick me into the Regal Crown Club's Diamond tier, which means I earn enough points for a free popcorn or soda every three to four visits.
All of this hasn't gone unnoticed. Since I signed up, MoviePass has spread like a virus through my friends. And it's given us a whole new, low-cost way to socialize. Instead of going out for an expensive night of dinner and drinks, we can see a movie and split a bag of popcorn. Those savings add up.
It also makes it easy to say yes when someone wants to see something the rest of us aren't sure about. I've said some version of the phrase, "I don't know if that's worth seeing in theaters," more times than I can count. MoviePass takes away that argument. And that's not just good for my social life—it's good for the movie business.
With Hollywood suffering its worst summer box office returns in a decade, there's been a lot of talk about declining ticket sales. But movie attendance isn't down because people suddenly stopped loving movies—they're just pickier about what they're willing to drop $10+ on.
MoviePass makes it easier to take a chance. Sure, subscribers will still use it to see half-baked sequels and ill-conceived remakes when the mood strikes. But it also gives people an opportunity to check out smaller, weirder movies.
One of my best surprises over the last few months was Happy Death Day. Would I typically pay $13 to see a bunch of nobodies star in a horror version of Groundhog Day? Hell no. But it turned out to be far funnier and smarter than I expected.
I've had so many experiences like that thanks to MoviePass. I've bawled over Coco, cackled at the absurdity of Geostorm, flashed back to high school during Lady Bird, and put a tough week behind me with the soothing real estate porn and pro-cougar messaging of Reese Witherspoon's Home Again. All for the low, low price of just $9.95 a month.
When you look at the benefits, it's easy to think MoviePass is too good to be true. And maybe it is.
AMC Theaters has threatened legal action against the service. Cinemark announced its own subscription package to compete with it. Many people have questioned whether the entire business model is even sustainable.
MoviePass, meanwhile, argues they'll eventually break even and turn a profit by building a large user base and selling data on consumers' moviegoing habits.
Will it work? Time will tell. But with Oscar season right around the corner, I'm taking full advantage while I can.
Justine Adelizzi is a speechwriter living in Washington, DC. She still can't tell you whether she liked Mother! and will forever be disappointed by the lack of geostorms in Geostorm.
---
Support The Billfold
The Billfold continues to exist thanks to support from our readers. Help us continue to do our work by making a monthly pledge on Patreon or a one-time-only contribution through PayPal.