A Friday Chat About the Definition of "Mid-December"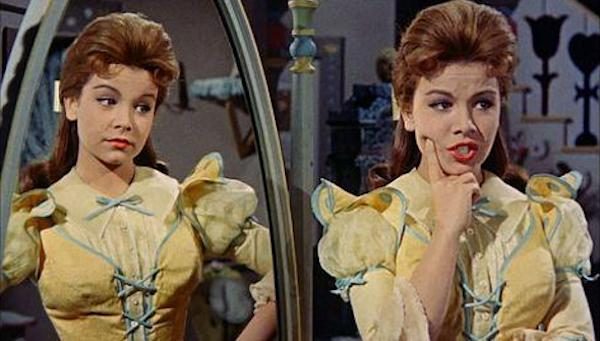 NICOLE: Happy Friday!
NICOLE: Happy Friday! Happy first week in your new apartment!
NICOLE: Thanks! It's been fun. I wish I had all that furniture I ordered back in November, though. This place would be so much nicer with a sofa and a coffee table and a desk in it. Right now I'm using my kitchen counter as a standing desk.
NICOLE: You called Furniture Row yesterday to check on the status, and they confirmed what you already know: the sofa is on backorder and your furniture shipment won't arrive until mid-December.
NICOLE: It is mid-December right now!
NICOLE: I don't think mid-December officially starts until at least the 10th. 1–10 is early, 10–20 is middle, 20–31 is late.
NICOLE: No no no. The first week is early, the middle two weeks are middle, the last week is late.
NICOLE: Even if that is true, the second week of December won't start until Sunday.
NICOLE: On the subject of calendars: Christmas feels like it's coming early this year, right?
NICOLE: It's the same day every year.
NICOLE: I know, but, like, if you do the Advent thing, there's usually some time between the last Sunday of Advent and Christmas Eve. This year, they're the same day.
NICOLE: Are we doing Advent this year?
NICOLE: We haven't done Advent since we were kids. Back when the Christmas season felt like it stretched for weeks.
NICOLE: It does stretch for weeks. FOUR WEEKS. Also, most stores have had Christmas stuff up since October.
NICOLE: I can't put up my Christmas stuff until I get my furniture. It's a tabletop tree, not a floor tree!
NICOLE: You haven't even bought your tabletop tree yet.
NICOLE: Because I'm waiting to see what the table looks like in the room! Do I need a two-foot tree, a three-foot tree, what?
NICOLE: It'll be fine. Once you get your coffee table, you can get a tabletop tree from Amazon that'll arrive in two days. And if that doesn't happen until late December, you can be one of those cool people who doesn't put up decorations until Christmas Eve.
NICOLE: It'll happen in mid-December! MID!
NICOLE: In that case, maybe it'll happen on Monday.
Want to be part of a future Billfold Friday Chat? Email nicole@thebillfold.com.
---
Support The Billfold
The Billfold continues to exist thanks to support from our readers. Help us continue to do our work by making a monthly pledge on Patreon or a one-time-only contribution through PayPal.