The Dynamic Saving Power of Anger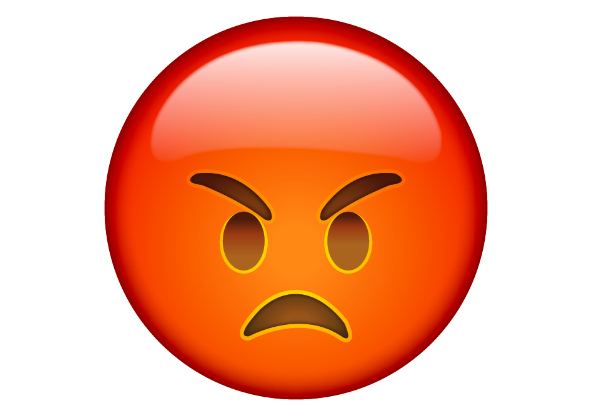 I am no stranger to anger. I grew up in a house where anger had a presence. Sometimes it was quiet; more often it was loud. It both silenced me and gave me the breath of fire. It slithered around my life, and snuck its way into the parts it served me most.
It has also saved me tons of money.

Recently, my husband and I were making plans to stay in a city a few hours away from home. It wasn't necessary that we sleep there, but we made the decision to do so, knowing that driving three hours after a long day in another city would be bothersome. We searched the shitty hotels in the area, and then we thought: what if we didn't get a shitty one? What if we booked a room somewhere kind of nice?
We decided to go for it. It felt indulgent, but it also felt right. Our toddler was at his grandmother's for the weekend, and we pictured ourselves waking up in a massive, cushioned bed at the sweet hour of nine o' clock, instead of 6 a.m., when our child normally wakes us up on the weekends. We were stoked.
Travel is tricky. You need only make one decision to realize a different decision was either $10 cheaper, or ten miles closer, or just a little bit more of what you were looking for. We were getting overwhelmed with our search when we decided to book through Expedia. Genius, we exclaimed! We could earn points for future bookings through Expedia. On top of that, we could use our Amazon credit card to book the deal, which would then also earn us Amazon points. Our heads started to swirl with the idea of ALL THE SAVINGS. I felt dizzy. We started thinking we weren't doing something indulgent—we were doing something right.
It took mere minutes after our decision to indulge to make our actual selection. A super pretty hotel sitting on the water. We were elated.
But when all the taxes and fees were added in, the total came to $250. Two hundred and fifty dollars to SLEEP? In a city three hours away? When we could just slam some Red Bull and make the voyage back home that same day?
"Eff that", I said. "Nah, let's do it," he replied.
And so we did.  We hit "Confirm Booking," our hands shaking.
I leaned back into the couch and started picturing myself in the hotel room with a bottle of champagne. (Hotels give champagne when someone spends that much to park their ass for a mere eight hours, right?) I started thinking about the silence we would find there—the large pillows. The shower.
Then. I heard my husband's fearful voice.
"Ohmygod, Kelly, we have to call back right now. There is a HUNDRED DOLLAR FEE TO BRING YOUR DOG." (She was traveling with us. It may even have been possible to find a sitter for her, but the minute those words came out of his mouth, I was too furious to stay at the hotel in question—even without her. A hundred dollars for a furry friend to stay? Dream on. That should be illegal. That's EXTORTION.)
"What? I'm sure you're reading that wrong. There are entire hotel rooms available for less than that dog fee."
"It's true. It says here on their website that there is a $100.00 pet fee plus 14.5 percent tax."
(Note: our Expedia search was for hotels where pets were "allowed." There was no rate information listed for a pet fee when hitting "reserve" through Expedia.)
"Oh my god; we have to call and cancel immediately."

My husband grabbed his phone while I yelled Expedia's phone number to him. When he gave them the reservation number, they informed me that the reservation was still processing—it hadn't even been completed. They told him that we would need to contact the hotel directly to stop the reservation; that they were powerless after submitting the reservation request.
He hung up and dialed the front desk of the hotel, then. He explained that he needed to do a cancellation. "That's fine; but we will have to withhold the entire amount of the booking fee," the agent told him. I heard my husband quietly say thank you and hang up. That's when I really lost my shit.
"Whoa! No! Call back! We're not paying for a room we aren't staying in! And we're not going to pay a hundred dollars to take our dog! We are getting out of this reservation! We are not going to support them!" My face was red and my heart was beating fast.
My husband seemed shocked at my rage. The way he saw it, we were caught. We had made a reservation without knowing the full picture. By the time we saw it, we were screwed. He thought it ended there.
"Give me the phone," I said.
I called back the same agent that my husband had just spoken to. The agent was calm—too calm—when he told me that he was sorry. I didn't waste a minute trying to reason with him. "Dude, the reservation hasn't even gone through yet. You're telling me you can't cancel something that isn't even complete??" He could hear my attitude, tinged with a bit of desperation. "I'm so sorry, ma'am," he said again. "I am not able to do that. This is a very busy weekend and we are filled to the brim. We cannot process that cancellation."
"Sir, if you're so busy, wouldn't that indicate that the likelihood of you being able to fill this room is quite high? Wouldn't that be a reason you would be able to extend me this courtesy?"
"No, ma'am." (I heard his breath catch in his throat a little. My reasoning was super solid and had thrown him off, even if ever so slightly.)
"All right, that's cool; let me talk to your supervisor, then. I know this game. I'm not paying for this room. I know this isn't all on you, and I'm happy to speak to someone whose rank is above you. Thank you for your help. I'll wait on the line."
And then, like a star shooting through a dark dark sky, came the words I'd been begging for since the inception of my call. His voice was still calm, but now it was tinged with emotion, like mine had been. Except his emotion was defeat.
"Ma'am, please note that this courtesy will never be extended to you again, but I'm happy to allow you a full cancellation with no fee on this reservation."
"Thank you," I said.
My husband was watching me, eyes wide, brow furrowed, trying to figure out my expression. My brow was wrought as well, but it smoothed over as I set the phone down.
I looked up at my kind, kind, passive husband and with a great hand flare I whispered,
"BOOM."
"THAT'S WHAT ANGER CAN DO."
Kelly Green is a writer living in Iowa. She loves dogs easily, humans with some effort. She can be found at kellygrain.wordpress.com and on Twitter @kellygreeeeeen. (That's six e's, because her name is anything but unique.)
---
Support The Billfold
The Billfold continues to exist thanks to support from our readers. Help us continue to do our work by making a monthly pledge on Patreon or a one-time-only contribution through PayPal.