The Girl Who Stayed Home
I am born and raised in a county a bit north of New York City. I went to college in upstate New York. I pursued a career in NYC while still living at home and bartending in my hometown until I was 25. Then I got an academic-year job in central Jersey, about two hours from home, and a summer gig in the capital district, about an hour away from where I went to college. While that means I have to move twice a year, it also means I'm always close to home. I even kept my bartending job at my hometown bar so I had a financial incentive to come home on the weekends.
I am extremely close with my family. I leave no opportunities on the table to spend time with the people I love. I come home for two weeks each summer, Thanksgiving, and Christmas. I pay for a week away at the beach each summer for just me and my mom. Surprise parties, first communions—I come home. With the exception of a semester in Australia when I was in college, I am usually never more than three hours from home. My parents can come to see me for dinner or a weekend and my sister can meet me for ice cream. I am reachable.
With my strange work schedule, I am very lucky; I have managed to be a local in three very distinct and very wonderful towns. I know where to get tacos, where to get a haircut, and where to find the best used bookstores. I see the same people again and again. I like to be part of something, to get woven in and have roots.
I think people like me wait for the phone call. Otherwise, we wouldn't stay so close, and we wouldn't grow those roots.

My phone call came on the fifth of July: my mother had been diagnosed with ALS.
The call came at about 6:15, and no one asked if I was still at work, so the first cost of the call was sobbing in my office.
Here are the rest of the costs.
July
Amazon: $13.99
Four extra-long iPhone chargers. My sister let me know my parents had their only cord at the hospital (they share one and they share everything), so I should get more for them so they could also charge at home. I figured the extra longness meant no one had to get up to plug in, which is an advantage to sick people.
Dollar General: $1.15
Eggs to make gluten free bread so I could have a BLT in my grief. I live next to the dollar store when I'm upstate and couldn't think to go anywhere else in my daze.
Flowers: $3.00
A bunch of rudbeckia that wilted before I made it to the hospital. A lady complimented them in the elevator and I almost cried on her. She seemed like she would have been okay with that, but I got it together in time.
Stewart's: $18.00
Gas to get home.
ShopRite: $58.45
There was no food in my house the night I got home, and no one was eating anything but crap fast food and hospital food, so a change had to be made. I made the change, and it was a lot of bratwurst and tons of vegetables.
Bakery: $6.60
Cookies to tempt my mom and dad into having a snack from one of our favorite cafés. Bust. No one ate the pecan bars.
ShopRite: $4.43
Prescription. I don't even remember whose or what it was for.
Hannaford: $4.99
My mom's favorite hummus, the attempts to tempt her to eat finally helping.
Starbucks: $9.19
Grief caffeine with my sister.
Walmart: $446.12
Laptop for my mom to write a book on and to keep her connected to the world. Printer ink and folders to keep all of our brand new files (medical bills, instructions, stuff) together. Bratwurst and various other foods. I bought both turkey and beef cheddar brats and made my family do a double-blind bratwurst test. We like beef.
Stewart's: $24.02
Gas and a large coffee to return upstate.
Plants: $27.00
Discounted plants at my most favorite greenhouse. I needed plants and my Dad needed plants. Gardening is an expression of hope and faith in the universe, that you expect good things to come to you. Not simply because you deserve them, but because you will work for them: water them and weed them. My peppers are doing wonderfully.
Price Chopper: $31.49
Ingredients to make and freeze ratatouille, black beans and rice, and meatloaves for my family to eat when I am not home. My sister and dad don't cook, but they do like eating.
Dollar General: $4.19
Tupperware to freeze all of my goodies.
Stewart's: $32.92
Gas to get me back home, to deliver all the frozen things and my unbridled tears.
August
I stayed home for almost this whole month. Thankfully, I didn't have to use up precious vacation time and could afford to just not work for two weeks—but that means it also cost me a paycheck. My mom was home from the hospital at this point and my parents handled the groceries. I tended the garden, grilled food to eat on the back deck, and helped my dad revamp the house. It was great.
Amazon: $18.27
I bought a fancy button hooker for my mom's less strong hands and a lion's mane wig for my parents' golden retriever. We really needed the dog to be a lion at this time.
Flower Farm: $110.00
I went to a flower arranging workshop and my mom wanted to come. I don't leave opportunities to be with my mom on the table anymore, so we made sure it was handicap accessible and took our time getting there. It was a wonderful morning, and we arranged giant buckets of dahlias. It was amazing.
Carlo's Bakery: $24.88
Cannolis and lobster tails because my mom loves Cake Boss and their pastries are actually quite good.
September
Heaven: $35.00
My mom's favorite store in Asbury Park. I found a fabulous embroidered tunic so she would have something cozy and wonderful to wear this fall. Coziness is at a premium right now, and my mom is very fashion-forward, so this was a good purchase. We had to purge her closet in August because some stuff just wasn't wearable any more.
Local crunchy mart: $3.49
Macadamia nut milk to put in Mom's smoothies. We still haven't tried it yet, but will report back when we know.
Sunoco: $44.33
Gas to go home again. I was driving on fumes at the time of this fill-up.
Wawa: $36.70
Gas to get back home.
J. Hengen Jewelry: $200.03
I commissioned a cuff with my mom's motto and a small sapphire for her. This jeweler is my favorite and she makes beautiful stuff. We cried a lot in the shop. My jeweler gifted me a small lapis necklace because it is a stone of healing, as is sapphire. If you don't have a go-to jeweler, please look up Jess in Sugarloaf, NY. She makes beautiful art and is a compassionate person. She also makes amazing ceramics and I have loads of her stuff around my house.
Recurring
Therapy: $150.00
My grief therapist is $35.00 a go. I didn't want to start therapy until I was done moving around.
Amazon Fresh: $48.63
Amazon Fresh is 16.21 a month. I don't want my parents to have to go out and get food. No more schlepping for Gatorade, no more wondering if we have yogurt and bratwurst. This is my present to them every month.
I will not total this—I would spend it all again and I would go home every weekend again. I will continue to go home every other weekend and I will not stop making meatloaf. I am the girl who stayed home.
Anonymous knows that the secret to good meatloaf is to put about a half a cup of ketchup in the mixture.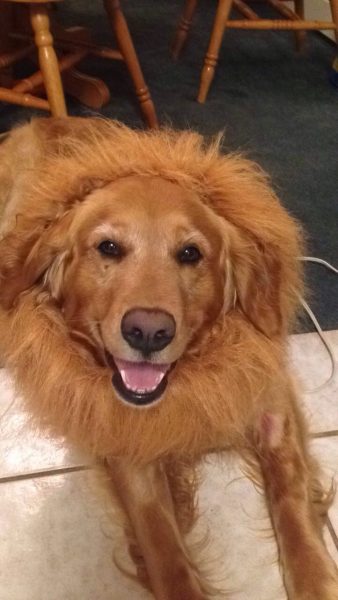 This story is part of The Billfold's Parents Month series.
---
Support The Billfold
The Billfold continues to exist thanks to support from our readers. Help us continue to do our work by making a monthly pledge on Patreon or a one-time-only contribution through PayPal.