On Tiny Homes and Compromise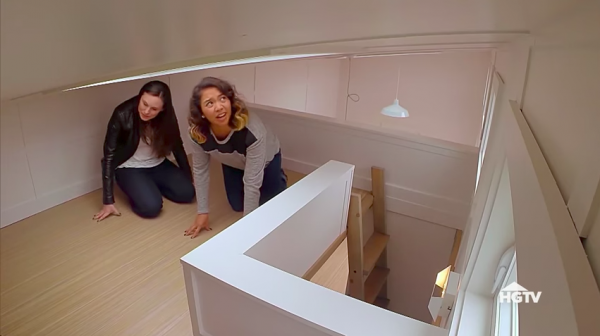 Today in "I'll read pretty much anything Roxane Gay writes," we go to Curbed:
I regularly yell at the television during Tiny House Hunters. I have a vivid imagination but it is not so vivid as to let me imagine living in a home with a compost toilet, nor is it so vivid as to make me comfortable with using the kitchen sink also as the bathroom sink. I don't want to stand up and hit my head on the ceiling of my house. I don't want the kitchen table to transform into a bed. I don't want a climbing wall on the side of my tiny house.
Gay's essay, "Tiny House Hunters and the shrinking American dream," feels like a companion piece to Caitlin Flanagan's "Beware the Open-Plan Kitchen," which we discussed on The Billfold last month. The people who "have it all" vs. the people who "have as much as they can fit in 400 square feet."
It's also a reminder that sometimes renting is just fine.
(Also, I just remembered that I used to live in an apartment where my kitchen sink was also my bathroom sink, and I had to wash my dishes in a bus tub and dump the water down the toilet so I wouldn't clog the sink drain. I don't ever want to live like that again.)
---
Support The Billfold
The Billfold continues to exist thanks to support from our readers. Help us continue to do our work by making a monthly pledge on Patreon or a one-time-only contribution through PayPal.