How HGTV Changed Our Definition of Home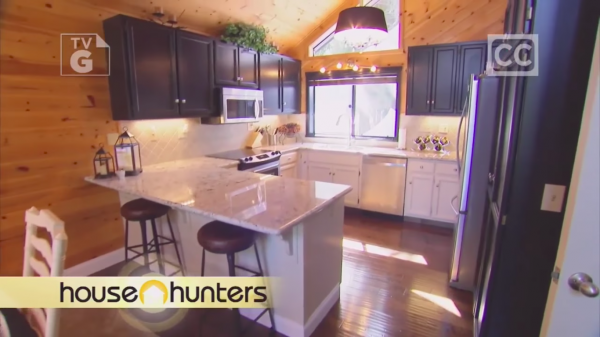 It is rare that I read an essay in which each paragraph is better than the paragraph that precedes it, so if you didn't get a chance to read Caitlin Flanagan's longread "Beware the Open-Plan Kitchen," set aside some time.
HGTV depends on the dream that has been with us since the saltboxes of New England and the Spanish bungalows of Southern California and the Leisuramas of Montauk: that if you can just get the right house — the one that looks like your friends' houses look, only a little bit better — your family will pour into it, like thick cream into a pitcher: smooth, fluid, pleasing. Who could get a divorce in a house with so many lush towels rolled up in the master bathroom? Who could raise a sullen teen when there is a "great room" where the family can gather for nachos and football on the big screen?
That's just the fifth paragraph in.
The tl;dr is that HGTV has caused at least some of us to expect more out of our houses than they can provide—and pay more than we can afford in the process. But there's also a long riff on the Property Brothers origin story, a discussion of gender stereotypes as presented in home-renovation shows, and the question of whether our revived enthusiasm for house-flipping will once again lead us into recession.
---
Support The Billfold
The Billfold continues to exist thanks to support from our readers. Help us continue to do our work by making a monthly pledge on Patreon or a one-time-only contribution through PayPal.