Bank of America Tries to Make "Pay Back a Friend Day" Happen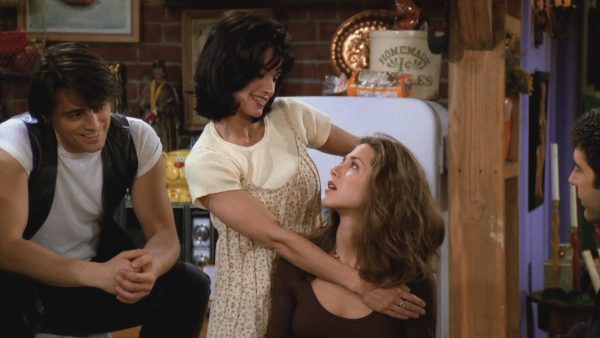 Today in "bank holidays," we go to Bank of America.
This week, the financial institution designated October 17 as "Pay Back a Friend Day," and if BofA would prefer you pay your friend back through their mobile app along with some service I've never heard of called Zelle, then… I guess they're giving themselves a present too!
(So I did the research. Zelle is a new peer-to-peer lending service that just happens to be backed by many of the major banks and, as I mentioned above, is already incorporated into the Bank of America mobile app. No, there isn't a fee to use Zelle, although Zelle recommends "confirming with your bank or credit union that there are no additional fees." No, Bank of America is not currently charging additional fees.)
Anyway, Pay Back a Friend Day comes with an official Friends Again Report, in which we learn that 53 percent of people surveyed have lost a friendship over money—specifically, over loaning money and not getting paid back.
We also learn that "asking friends to pay you back" was rated the second-most embarrassing item on a list of potential embarrassing items, in between "forgetting a friend's name" and "tripping in public." (Seriously? Also, BofA's list of "potential embarrassing scenarios" is a little skewed.)
The whole study is… kind of fascinating, honestly. There's this section where people rank the friends they avoid going to dinner with, and "the moocher" is on there, but so is "the inattentive parent." Which is sort of like saying "yes, we just confirmed that once you become a parent your friends won't want to hang out with you anymore."
The Friends Again Report is also severely tipped towards the conclusion that using an app to ask your friends to pay you back is a best-case scenario, because it saves you the trouble of enduring the kind of face-to-face conversation that is even more embarrassing than tripping in public.
But hey, now we have a new holiday! Anyone going to mark Pay Back a Friend Day on their calendar? It's less than a week away!
---
Support The Billfold
The Billfold continues to exist thanks to support from our readers. Help us continue to do our work by making a monthly pledge on Patreon or a one-time-only contribution through PayPal.