Amazon Wants to Buy Cable Channels and Sell Us Access to Them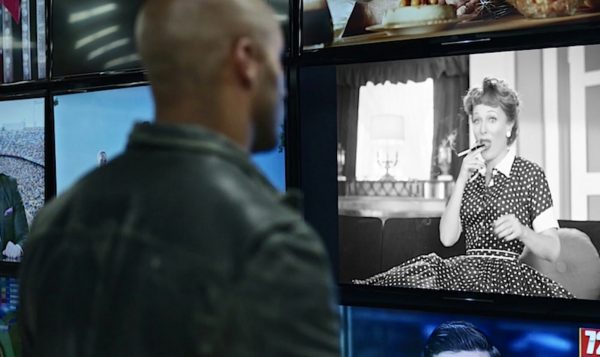 If you've been on Amazon in the past year, you probably already know that Amazon now offers channel subscriptions: HBO, Starz, Showtime, plus new channels like "Britbox" (which contains a selection of programming from the BBC and ITV).
Which means that this news should not necessarily come as a surprise:
In the past few weeks, Amazon has started talks to buy scores of small television channels, several major program providers confirmed to NBC News. A representative for Amazon declined to comment, but hinted there will be much to say in the coming weeks about its efforts in online video.
That's from NBC News, and although NBC isn't yet one of the channels Amazon wants to purchase, you have to wonder if it's in their long-term plans.
What channels are on Amazon's potential buy list?
As traditional pay-TV providers scale down their offerings into cheaper so-called skinny bundles, Amazon is looking to scoop up smaller TV channels with minimal distribution in order to build itself into a video destination for every imaginable niche, with a particular focus on millennial audiences. Many networks have channels like these, including Turner Broadcasting's Adult Swim and Boomerang, or Viacom's VH1 and CMT.
Wow, I literally haven't thought about VH1 in… years. (Oooh-hoo, pop-up video!)
You don't need a pop-up annotation to figure out that Amazon is trying to buy up all of these channels so it can turn around and sell them to us. Right now Amazon offers television—if we can still call it that—via three models:
"Subscribe per show" (I'm subscribed to Steven Universe and Atlanta right now)
"Subscribe to Prime and get a bunch of shows" model (which is how I watch Mozart in the Jungle)
"Subscribe to a channel to get all of that channel's shows" (which is why I haven't yet seen American Gods, because subscribing to Starz just felt like too many subscriptions)
I would not at all be surprised to see Amazon's original content getting shuttled away from Prime and into its own subscription channel, and I wouldn't even be surprised if Amazon decides to start bundling some of these channels into packages. You know, like cable did.
(NBC News also quotes an unnamed industry source who wonders if this may be the long-term plan.)
We may end up remembering the 2010s as the brief period in history when we didn't have to pay for channels we didn't want just to see a few shows we liked.
But hey, at least I don't have to sit in front of a TV at a certain time to watch them anymore.
---
Support The Billfold
The Billfold continues to exist thanks to support from our readers. Help us continue to do our work by making a monthly pledge on Patreon or a one-time-only contribution through PayPal.