You Can't Get Rich Quick Reselling Eclipse Glasses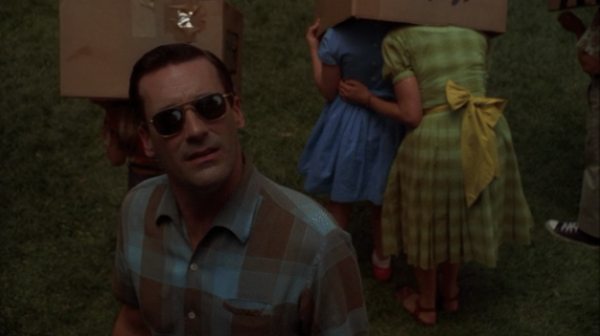 Today in "it seemed like a good idea," we go to The Seattle Times:
Jason Wright wanted to make a quick buck selling eclipse-viewing glasses on Amazon.com before the moon blocks the sun in a rarely seen cosmic spectacle on Monday. He loaded up his credit cards to buy thousands of pairs from a manufacturer, enlisted family and friends to pack and ship them from his parents' Salt Lake City home and watched the orders pour in. Then Amazon suspended his account.

Wright, 35, had been caught up in an Amazon crackdown on fake shades that could damage people's eyes. Now he's worried about paying his rent, let alone turning a profit. "After the eclipse these glasses are worthless," says Wright, who invested about $4,000 in cardboard eyewear that resembles 3-D movie glasses. "I'll just throw them in the trash."
As some of you noted in yesterday's post about eclipse glasses, Amazon got overloaded with third-party sellers hawking all kinds of eclipse junk, including potentially unsafe glasses—and, in response, began suspending sellers' accounts.
Including Jason Wright's.
With the eclipse a week away and thousands of pairs of glasses left, Wright panicked. He emailed Amazon. He called Amazon. And when he wasn't satisfied, he booked a one-way flight to Seattle, spent the night at a Motel 6 near the airport and arrived at company headquarters at about 9 a.m. He had invoices from American Paper Optics, an eclipse-viewing glasses manufacturer approved by the American Astronomical Society, determined to prove his goods were authentic. He didn't get past reception.
Is this a tale of Amazon finally having to deal with the fact that it has very little knowledge of what its third-party sellers are actually selling? Or a warning against sinking thousands of dollars—on credit—into a side hustle?
Maybe it's just an example of what happens when various aspects of late capitalism finally fall into once-in-a-lifetime alignment.
---
Support The Billfold
The Billfold continues to exist thanks to support from our readers. Help us continue to do our work by making a monthly pledge on Patreon or a one-time-only contribution through PayPal.