How Much Is $100 Worth in Your State?
Here's one more story my mom wanted me to share with The Billfold: the Tax Foundation's look at how much $100 is worth in every state.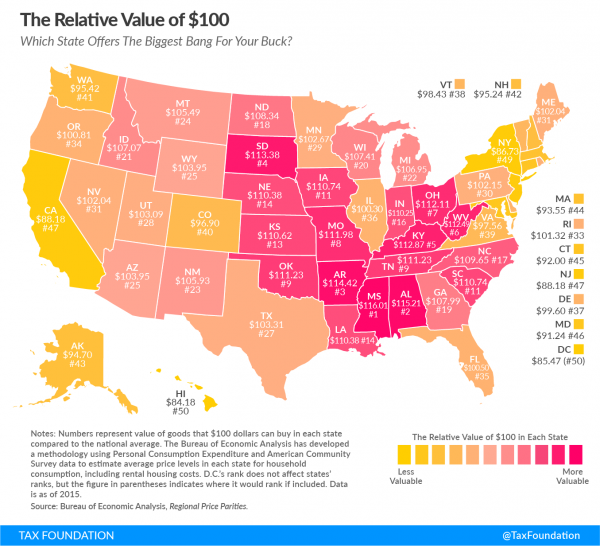 This information shouldn't necessarily surprise anybody, but it's interesting to note that $100 is worth $15.32 more to my mom than it is to me.
And no, that doesn't mean I'm going to move back to the Midwest. 😉