Our First Billfolder Friday Chat
Featuring Ruzielle Ganuelas!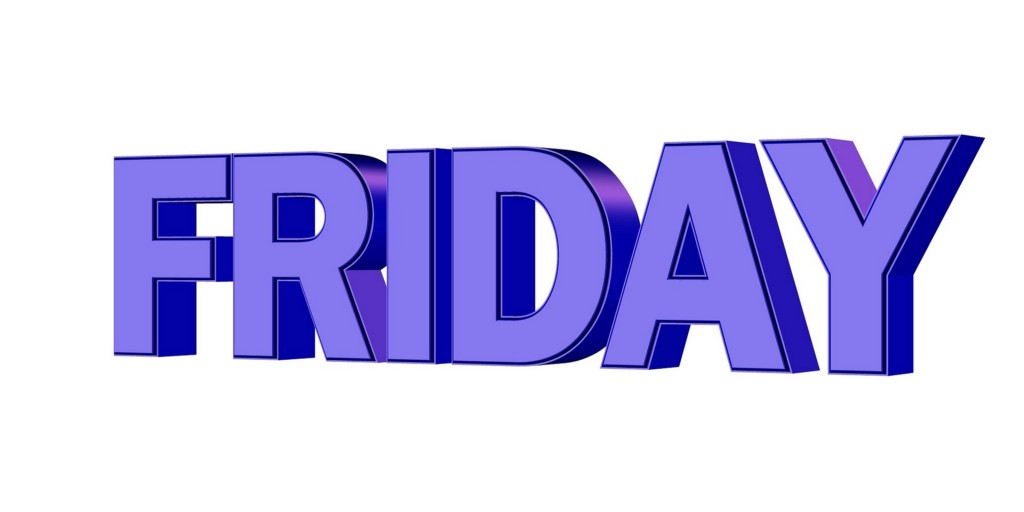 Since y'all requested it, I am inviting Billfolders to join me for the weekly Friday Chat (and/or Open Thread if I don't have anybody to chat with). If you'd like to do a Friday Chat, email me at nicole@thebillfold.com. These take about 15–20 minutes to complete and are done online via Gchat or shared Google doc.
NICOLE: Happy Friday! Thank you for being the first Billfolder to volunteer for the Friday Chat!
RUZIELLE: Yay! I feel so special, last year's Ruzielle is very jealous right now!
NICOLE: Hahahahaha! It is funny how we never really know where we're going to be a year from now.
RUZIELLE: I know I would have never thought you'll be the Lord Master of The Billfold which is really AWESOME. How's that going for you?
NICOLE: I am not the lord and master! I am merely your humble host, creating a space for us to discuss the personal side of personal finance.
And also I am very much enjoying this.
So as your host, let me ask you: what are your plans for the weekend?
RUZIELLE: There's work for one, I work Saturday which is not my favorite thing in the world but whatever, also I'm working on a new pitch for a Billfold post. By new pitch I mean I'm working on a draft, see if it's useable and then I send you an email saying "Hi, please accept my pitch!" That sounds really boring but what about you?
NICOLE: I am paying all the bills I have to pay this month, including estimated taxes.
Then I'm making an outfit grid for next week's six-day trip to NYC and DC.
And yes, as much as I prefer to keep my weekends free of work, I will probably do a little writing this weekend since I'll be spending so much time next week on travel.
Also watching The Handmaid's Tale! Since I can finally see it all with a free Hulu trial.
RUZIELLE: I love that you have an "Outfit Grid" for your trip! Is this for work or for pleasure? I really want to watch The Handmaid's Tale but I'll have to wait until the library has it because I try to be frugal especially when it comes to entertainment. Otherwise, I'll spend EVERYTHING on cool shows , movies, and books and I'll be 70 and not be a millionaire.
You Too Can Retire a Millionaire!
NICOLE: I mean, the month-long Hulu free trial is free… but yeah, you still have to do the work of canceling your account before the trial is up, etc. etc. etc.
And I agree. There are so many cool shows/movies/books out right now and I want to buy and watch and read them all and I can't. I have such a long hold list at the library. I'm going to pick up Priestdaddy today and probably start reading it this weekend.
RUZIELLE: I want to read that book too, I read a review online and then I forgot to put a hold so thanks for reminding me!
NICOLE: I first read Patricia Lockwood on The Awl, so we have them to thank for that!
Also I didn't answer your question: Some work, some pleasure. I'll be visiting Mike Dang and the Billfold/Awl/Hairpin team in NYC, and then going to celebrate my nephew's first birthday in DC.
RUZIELLE: Say hi to Mike Dang for me! He was my first Billfold editor!
You've been my editor for a while now and I feel like I've grown a lot as far as internet writing is concerned, and now my brain feels like it's always firing out pitch ideas, which is really awesome because I never thought I'd get to that point. I mean, I'm definitely in awe of all the Billfold editors and writers for coming up with such great stories.
NICOLE: We couldn't do it without all of you — everyone who contributes articles, and all y'all who read them.
And on that note… let's wish The Billfold a happy Summer Friday and get ready for the weekend!
RUZIELLE: Happy Summer Friday Billfold Land!!!
---
Support The Billfold
The Billfold continues to exist thanks to support from our readers. Help us continue to do our work by making a monthly pledge on Patreon or a one-time-only contribution through PayPal.