On The Difference Between Frivolous and Justifiable Wants
I want this dress and I'm not sure how to feel about it.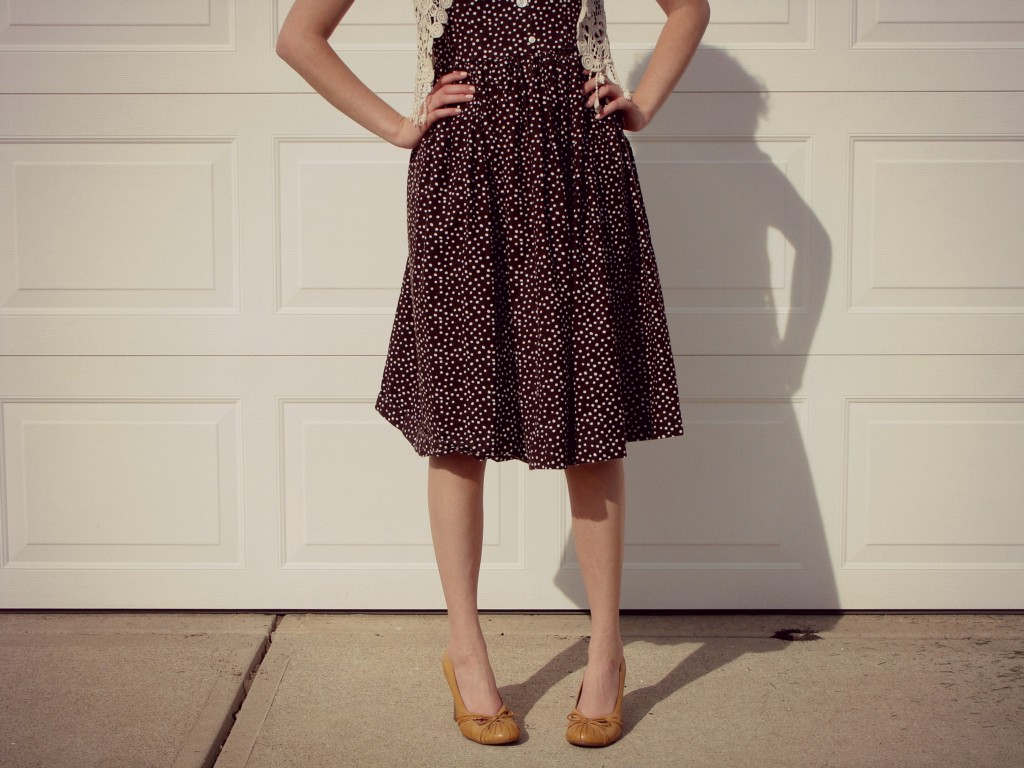 Here is my situation: I want an artsy horse dress. It's oversized, boxy, and made of a fabric printed with orange and blue horses arranged in pleasing, whimsical clusters. It costs $81 on Etsy and ships free from Russia. I want it bad. A few years ago, the horse dress would have fit squarely in the category of "too expensive to even consider" but it now hovers in the realm of possible.
Women's Horses Pattern Shirt Dress, all over print shirt, free shipping, kawaii style, harajuku cute, art print, horses – $81.00 USD
As my income has inched up and enabled me to reach a baseline level of comfort with my emergency fund and IRA contributions over the last year, I find myself coveting things in a new way. The horse dress represents this new kind of want — I'll call it the "frivolous want," as opposed to the "justifiable want." This, I realize, is how lifestyle creep happens. Obsessing over whether or not to buy the horse dress has revealed to me the state of my financial anxieties and made me wonder what it says about me that I want such an expensive, nonessential item so badly.
The $81 price tag does not seem unreasonable in of itself. In fact, I believe it's a good price for a unique, handmade, ostensibly high quality article of clothing that would easily retail for three times as much in a New York boutique. And I've spent far more on other wants so far this year.
I bought a pair of waterproof, cute-enough-for-streetwear hiking boots on sale for $105 and two sets of round-trip plane tickets — around $350 each — for trips to visit family and friends on West Coast. But these wants, which I feel very privileged to be able to afford, seem more solidly justifiable. The boots will hopefully last several years and keep my feet warmer, drier, and cuter than my other winter footwear. The plane tickets will, you know, bring joy and strengthen my filial ties. The horse dress is different. It's a swishy, aspirational summer garment that I can't help but think of as frivolous.
I say the horse dress is frivolous not because wanting clothes is automatically stupid or featherbrained. Women and femmes are already punished enough by the damned if you do, damned if you don't nature of appearance-based spending. In fact I love clothes and have amassed quite a collection of vintage silk neckerchiefs and loud polyester button-ups, many of which I've bought on a whim. But I've never spent as much as $81 on an article of clothing that wasn't outerwear or shoes.
Thinking about clicking "complete purchase" on the horse dress unleashes a cavalcade of worries. What if I buy it and then need a horror-load of dental work? What if I lose my job? I'll want that $81 back. What if the horse dress sends me down a slippery slope of fashion binge-buying?
I think of all the other things $81 can buy. Needs, like two specialist visits or one urgent care co-pay with my health insurance. Or small pleasures — twenty-seven coconut cream donuts or eight separate pints of my favorite IPA plus tip at my neighborhood bar. Then there are the justifiable wants, like a new trumpet case or a pair of running shoes on sale.
And yet I can't stop thinking about receiving the horse dress in the mail and ripping open the package to try it on. I imagine myself shimmying in front of the mirror, liking the way I look and feel. Ultimately, I want the horse dress because I want to be the sort of person who wears a horse dress. I associate bold, illustrated prints with the powerhouse women on the Advanced Style blog and various young writers and illustrators whose curated lives I lust for on Instagram. Like the Billfolder who wrote about the cool-girl leather jacket, the horse dress points toward an idealized version of myself.
I Want A Cool-Girl Leather Jacket
In the description for another of their beautiful (but slightly less coveted by me) dresses, the Etsy seller charmingly describes the garment as "perfect for everyday image free of the dress code, and for cheerful parties, exhibition openings, visit artifacts events." I love cheerful parties, exhibition openings, and artifact events! I want my everyday image to be utterly free of dress code. This is one of the familiar stories consumerism tells us: buying this thing will not only fulfill a need but also make you a happier person — a prettier, worthier, more interesting woman.
With such mythic expectations built up around it, I also worry that the horse dress would disappoint. When I was four or five, I told my mom I wanted a dress with "every color in the world" for my birthday. I didn't mean red, orange, yellow, green, blue, indigo, and violet. I meant every possible tint and shade — the entire Pantone universe. My heroic mother did her best; she made me a sundress out of a cotton fabric bursting with rainbow-colored shapes. While part of me knew that "every color in the world" was not a reasonable request, I was still a little disappointed to receive a dress that contained many, but not all, colors (children are assholes like that).
Perhaps the horse dress is bound to be similarly imperfect. If I were to buy it, I might find that it doesn't drape as nicely as I imagine. It won't make me funnier or less prone to worry. It might wrinkle easily. But I still want it. For now, I've blacklisted the horse dress on my April budget. I'll likely revisit it in a few months. Perhaps the potential joy of being covered in whimsical horses will finally outweigh the shame of giving into frivolous desires. Maybe I don't need to justify each and every want. We shall see.
Molly Jean Bennett is a writer and hobbyist crafter based in New York City. By day, she works as the assistant to an oral historian. Follow her on Twitter at @MollyJeanBee.
---
Support The Billfold
The Billfold continues to exist thanks to support from our readers. Help us continue to do our work by making a monthly pledge on Patreon or a one-time-only contribution through PayPal.