Women's Work
What will you do during a Day Without Women?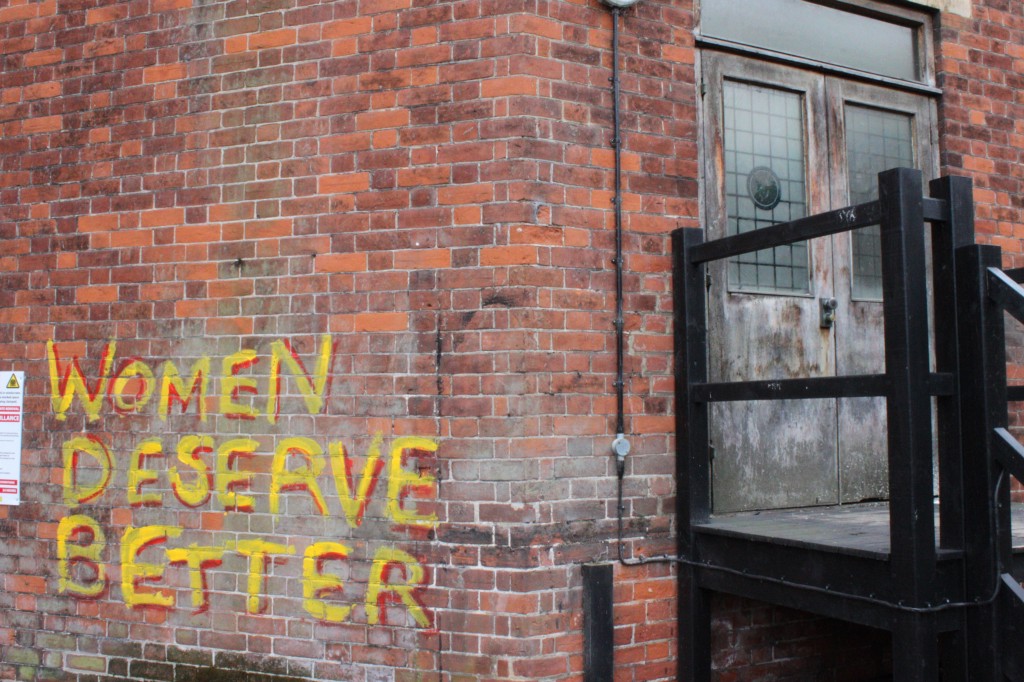 Today is International Women's Day and in response to the administration currently embedded in the White House as well as the various injustices lodged against women by that administration and across the world, it is also a day that calls for a strike. Today is a Day Without Women. Many women across the country and the world will simply choose to not do any work (if they're able).
Here's the basic gist, from the Women's March website:
Anyone, anywhere, can join by making March 8th A Day Without a Woman, in one or all of the following ways:
Women take the day off, from paid and unpaid labor
Avoid shopping for one day (with exceptions for small, women- and minority-owned businesses).
Wear RED in solidarity with A Day Without A Woman
These are easy asks for some and much harder for others. Will some women be fired for striking, like some were during A Day Without Immigrants? Maybe. Will all women take this opportunity to lean into protest? Also maybe. The FAQ on the Women's March site covers all political, philosophical and practical questions surrounding the strike.
The larger question of participating in the strike and how privilege affects those who do or don't choose to do so is important. Over at ELLE, Sady Doyle considers the implications of the strike and how its very existence calls into question the very definition of "women's work." Taking into consideration the changing nature of the work that women do, Doyle points out that during the 1970 Women's Strike for Equality, the work that women did was somehow more clearly defined: it was the work of raising children, providing care, cooking food, and performing the sort of administrative tasks that most people didn't notice and took for granted.
Women's strikes have typically succeeded when they have some clear idea of what women's work is, some obvious problem that will become clear through women's strategic withdrawal — for example, a French strike in which women left work early (to symbolize the time of day they stopped getting paid, as compared to men with the same job). Without a specific, labor-related point, after all, a "strike" is just a particularly righteous personal day.
Women: Go Ahead and Strike, but Know That Many of Your Sisters Can't
Over at n+1, Dayna Tortorici lays out a very strong case for the strike, pointing out that striking will demonstrate the various inequalities between not only women and men but between women, as well.
The Women's Strike isn't undermined by the fact of difference. The aim is not to present women as already equal in standing or opportunity, despite our right to be. By withdrawing my work, I show my place in the larger economy; when we all do (or don't), we invite one another to see how our work is interdependent, see the ways we are compelled to exploit one another. And when we see it, we may be able to say with confidence — as the beneficiaries and the exploited speaking together — that this is not the system we want.
But what of the women who are unable to strike because of sheer logistics or circumstance? Caring for a child and being able to pass that duty off to someone else for a day is a luxury that many do not have. In all the writing there's been around the strike, little has been discussed about this very important point. At Quartz, Maureen Shaw points out that many, many women who would surely want to strike will simply be unable to.
Women account for nearly two-thirds of minimum-wage workers in the US, and women of color account for more than half of those earning minimum wage or less. According to a recent Oxfam America study, ingrained sexism in the working world has pushed millions of women into jobs that pay low wages, provide little, if any, benefits, and often impose irregular hours. The number of these sorts of jobs, according to Oxfam, is only going to increase over the next decade. In other words, tens of millions of women have neither the benefits nor the flexibility to take the day off in protest.
The "Day Without a Woman" strike is going to be mostly a day without privileged women
This sentiment is echoed by an op-ed in the Los Angeles Times, written by Meghan Daum. "A Day Without a Woman plays into the idea that we entered the workforce not to support ourselves and our families but to combat boredom or to boost our self-esteem," she writes. "For all but a very few affluent women, that's never been the case."
These critiques of the "privilege" of protest are one thing to consider; another bracing counterpoint is this one, from the Nation:
Women, including many queer women, have been the leading force in the Black Lives Matter movement. Native women's mass actions to protect our land and the environment against the Dakota Access Pipe Line have unleashed brutal state violence. In 2006 women participated in one of the largest mass mobilizations for immigrant rights in recent history.
What would a day without women really look like, work wise? How much would the economy suffer? How many businesses would have to close? What things in your day to day life would change and how? It's an interesting thing to consider and I suspect the answer is different for everybody.
Are you participating in this strike? Are you able to? Do any of these resonate with you? What will you do? How will help?
---
Support The Billfold
The Billfold continues to exist thanks to support from our readers. Help us continue to do our work by making a monthly pledge on Patreon or a one-time-only contribution through PayPal.