Things I Want
But not everything I want. That's a long list full of things money can't buy.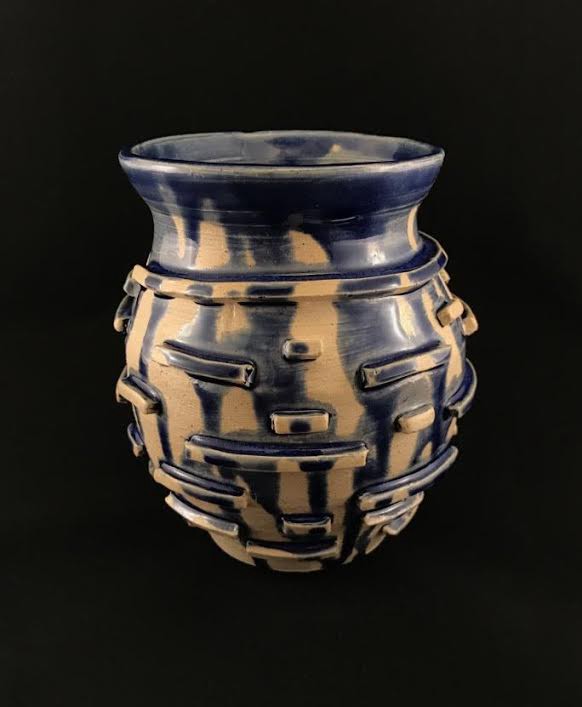 Being married to a graduate student (masters and PhD) from August 2010 to May 2016 (when he graduated) has left me with a deep sense of not wanting things. At first, I thought this was out of necessity. It wasn't in the budget. I didn't want to have to move it. Our tiny apartment was already overflowing with stuff. It really, really, really wasn't in the budget.
He's graduated now, with a relatively well-paid industry job, and I was honestly expecting to have a spend!spend!spend! mentality after he was done with school, to make up for all the things I didn't buy while the money wasn't there. Instead, I find myself almost willing myself to want things, wandering Target or World Market thinking "oh, I like that, I should get it" but never actually bothering to get whatever it is.
We're currently under contract on a house (!!!), so I don't want to buy things because I'll have to deal with packing them up. We need to replace things: sheets, underwear, socks, the things that cost money but are super annoying to have to deal with as an adult, and I don't want to buy those things either. Most of the things I want are things that money can't buy, and we don't have time for that now.
The things on my "want" list are things that have survived the mental culling of wanting stuff, which means that they're special enough to remember. Some of them are also needs. I need them to keep peace in the family, or need them for my own health, whether it's avoiding mold or pursuing hobbies that make me happier. Either way, I want them. Now that we've put an offer on a house, I'm sure there will be a new list of additional wants once our closing date comes. Until then, we've got this list, and I've started us off with a big one…
— A paint job and a new front porch for the house we're under contract on. It's the ugliest house on the block full of historic homes, so we'd like to make a good impression on the neighbors and have already been told that the Historical Preservation Society is very glad we're considering a repaint. $8,500? I have no idea how much this will actually cost but that seems like a good estimate.
— New bite valves for my Camelbak water bottle. My current one is disgusting but I haven't gotten around to ordering them because Dick's doesn't carry them in store: $8.05 including tax.
— The book 31 Months in Japan: The Building of a Theme Park by Laura and Larry K. Collins. This book isn't in my library system and it's not one that would be in a normal bookstore, so I can't get it without ordering it online. At this point, it's become the unicorn of books to me: roughly $27 in hardback plus shipping and tax.
— Brent C pottery wheel. If you follow me on Instagram or read The Billfold regularly, you know pottery is my one true love: $1,261.25 plus tax
— A heavily beaded and embroidered matador jacket (search "Strictly Ballroom gold jacket"): uh, prices vary but probably around $500. I really just want this to wear around the house. I am a magpie at heart.
— Elizavecca Milky Piggy Carbonated Bubble Clay Mask. I want to see if it feels like pop rocks on my face, if we're being honest: $10.20.
— Two plane tickets to San Francisco. My brother is getting married in the fall and I am ticked I might be asked to buy tickets to a city I don't even like (I'm a NYC girl to the death) when I'm buying a house and going back to school this year. Money is not infinite, but the tickets will be $1,000, give or take, because where I live is expensive to fly out of to the West Coast.
— Like Nicole Dieker, I want new tank tops to wear under things, but in black instead of white because I wear mostly black: $30. The ones I have are fine enough, though, so meh.
— Bark in the Dark candy from a candy company that is the second best thing to come out of Nashville (the first is hot chicken): $25 plus shipping.
— Two Steeples Graphic Art on Wrapped Canvas from Wayfair: $80.18 because I am forever a Kentucky girl at heart. I tried finding a line drawing by a real artist and not mass produced, but could not find anything to save my life.
— A replacement sewing machine spool pin because I broke mine: $3.94
TOTAL: $11,445.62 plus shipping and sales tax where applicable.
All of this stuff, with the exception of the house paint and porch, are superfluous. I don't need them, I just want them. I'll get around to buying the bite valves, pottery wheel, and tank tops. I'll keep the book, candy, Churchill Downs print, and magpie jacket on my Christmas/birthday list. The house facade fix-up will come out of a cash budget that we're setting aside so we can do it as soon as possible! My relationship with letting myself want things is become more settled now that we actually have disposable income, but I think part of me will always go down the road of self-deprivation because I've learned that the stuff doesn't always make me happy as a person.
Andnowlights is a frequent Billfold commenter and will never turn down a good cheese board. You can follow her on Instagram or Twitter.
This story is part of The Billfold's I Want It Now series.
---
Support The Billfold
The Billfold continues to exist thanks to support from our readers. Help us continue to do our work by making a monthly pledge on Patreon or a one-time-only contribution through PayPal.