I Want a New Shed.
My shed is a piece of crap.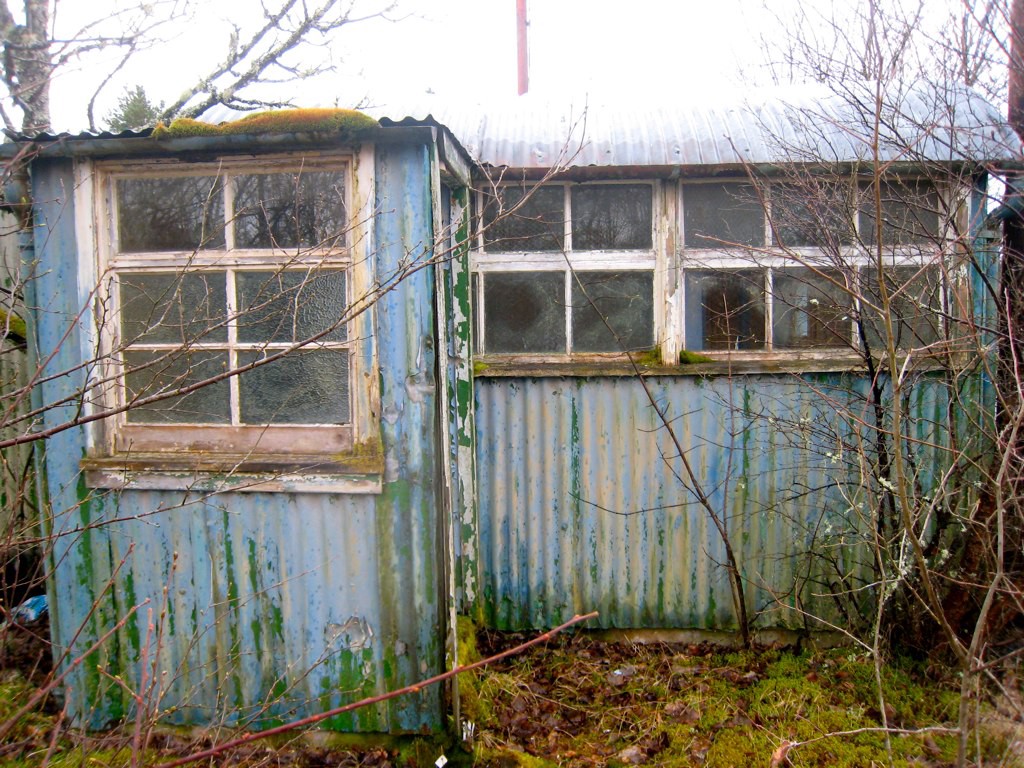 I want a new shed to replace our old one — a metal, rusty, piece of crap. The floor is caving in, the metal joints are rusting apart. It's probably 20 years old and the floor is covered in astro turf. A colony of ants live there during the summer and completely cover half the floor. Opening the doors requires using almost your full body weight to slide it open. Sometimes I kick it open, and then it falls off its rusting hinges. It's comically stupid. But as one of the only storage options we have in our whole house and lot, unfortunately we need it.
I know we should get a new shed. But sheds are surprisingly expensive. We moved into our house almost two years ago, and the shed has been an eyesore in an otherwise perfectly updated house.
My desire for the shed comes and goes in waves. When we first moved in, I was so happy to have the house that it seemed silly that that was when I wanted a new shed the absolute most. I wanted it slightly less when I discovered it would cost upwards of $3,000. Amd, when my father fondly refers to it as the "shanty" he gets tools from for helping with projects around our house, I want it even more.
We don't have two incomes yet. I'm working freelance while our kids are too little for kindergarten, and that brings in some money, but not the thousands of dollars needed for a new shed.
Even the things we cram inside our too-small-and-shitty shed are crying out for a new home. The ant colony made a trail (and part of its nest) in an old air conditioner we were keeping on hand. It belongs to the shed now. The snowman decoration we propped up off the floor looks at us with an air of desperation. If you listen closely, you can almost hear it saying "don't let me fall." The bags of potting soil that were slightly opened and stored in our shitty shed became another source of food and shelter for the thousands of ants, earwigs, and other horrors that are shacking up in our shanty. So those had to go. The plastic, airtight bins that hold the tools, cables, and other odds and ends have become life rafts on a dangerous sea. I have faith they will survive.
There are some stable zones on the sides, where we prop up our garden tools, and other storage bins. Otherwise, the whole shed would be completely useless and we would have torn the monstrosity down. Right now, we're on hold. We have other projects and demands that are of paramount importance to the shed when we do have extra cash, I will begrudgingly admit.
We have no garage, no basement and no real storage — just a crawl space filled with mouse feces, and an attic that isn't really accessible by more than a small hatch from a closet. (My husband would disagree about its utility). The shitty shed in our backyard is still small, but bigger than your typical garden shed, so to replace it with a similar shed would still cost almost $1,000. Doable, but not fun.
But I want one that looks like a little mini house, one with some siding, maybe a window, some shutters. Something cute. Something that would never have astroturf. Something you would never call a "shanty."
I essentially want a dollhouse for a shed. But I would accept one that is functional, yet cute. Then I could at least charge rent for any dwellers. It would be a "cottage," and not a shanty. And come on, functional sheds are fine, but a shed that looks like a dollhouse? This is my way of reliving my childhood dreams. Isn't that the best part of adulthood? To be able to buy yourself a shed that looks like a dollhouse if that suits your fancy?
As much as I've tried my darnedest to humbly accept my financial situation, and be grateful for what I have, I grew up with parents who were very conscious of aesthetics, and the apple doesn't fall far from the tree. This need for an attractive yard is innate, and it's hard to quiet the beast sometimes. I think my main angle for the upgrade will be to emphasize how the total value of our property will go up with a cute shed. Wish me luck.
Melissa is a writer and editor from Lindenhurst, NY. Follow her on Twitter: @TheyBredRaptors
This story is part of The Billfold's I Want It Now series.
---
Support The Billfold
The Billfold continues to exist thanks to support from our readers. Help us continue to do our work by making a monthly pledge on Patreon or a one-time-only contribution through PayPal.