A Cast Member's Guide to Saving Money at Disney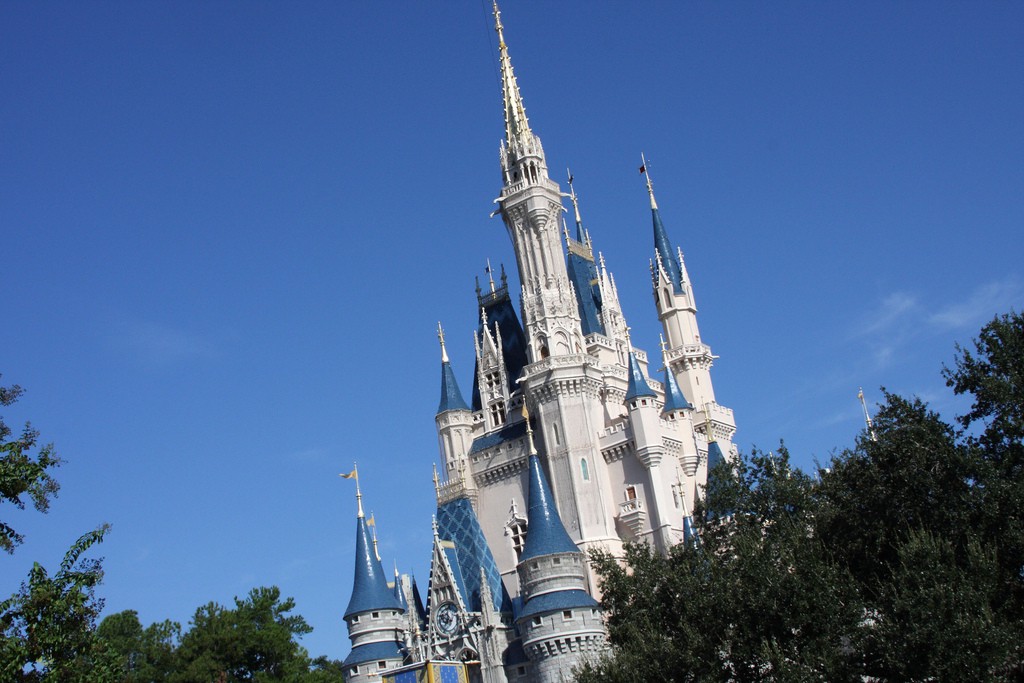 Disney can be a magical place that has the ability to magically deplete your wallet.
We all know that Walt Disney World is "The Most Magical Place On Earth" (or at least the Magic Kingdom part is) and it was that fact that began my obsession. Both as a visitor to the park and as an employee, I fell in love with the magic of Disney, getting completely caught up in the pixie dust. But when that pixie dust finally wears off—and it always will—you'll start to see the more sinister side of the Disney experience: everything costs money and way too much of it.
As a Cast Member (Disney slang for "employee") I was overworked and underpaid. I started my short-lived career for Disney on the College Program, which is Disney's entry-level internship program. It's well-known throughout the company that the College Program is little more than a way to get cheap labor for low-skilled positions.There are thousands of college students begging for the opportunity, and I was one of them.
My pay started at $8 an hour and ended up a little over $10 an hour by the time I left. That pay would have been fine for the expenses I had, except when you factored in the irregular scheduling that gave you 20 hours one week and 60 hours the next. It's worth noting that I worked front desk at the resorts, which is actually one of the higher paying entry-level positions. Attraction attendants and merchandise workers earned even less, for equally and sometimes more demanding jobs.
Surprisingly, knowing some of its dirty secrets did little to shake my love of all things Disney. Instead, I gained insight into some sneaky ways to hold onto my money while still enjoying the magic—which I will share with you.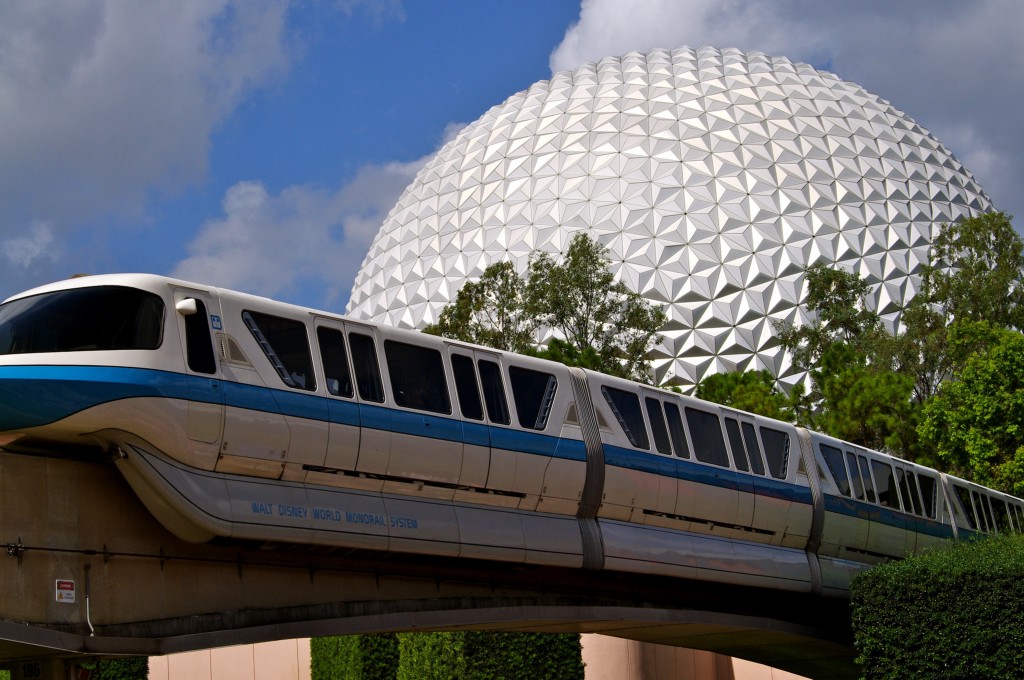 Before You Get There
Choosing a date:
Picking the wrong time of year to visit Disney can doom your trip before you've even gotten there. The peak times of year (summer, Spring Break, Christmas, any marathon weekend, literally any holiday that Florida residents can turn into a three-day weekend) are significantly more expensive and significantly less fun. People are packed into the park like really grumpy sardines.
Buying food and supplies:
Ordering groceries is a great way to save time and money. Instead of wasting time driving to/from a nearby grocery store (which isn't all that close depending on where you're staying) or spending money taking a cab to the supermarket, you can order groceries through Amazon Prime Pantry and have them waiting for you in your hotel room. The sleepy college student carrying your 40-pound boxes up three flights of stairs because the elevator is broken (that was me!) will not appreciate your tactic, but it's a necessary evil.
Picking a hotel:
You can find cheaper hotels right outside of Disney property, but I'm adamant that staying on property is part of the experience—and yes, Amazon Prime Pantry will deliver to Disney hotels. The cast members at the hotels will be better equipped to handle any issues for you; the Disney transportation is free and (mostly) reliable; you get extra hours in the parks; and your hotel has several free activities I'll talk about later.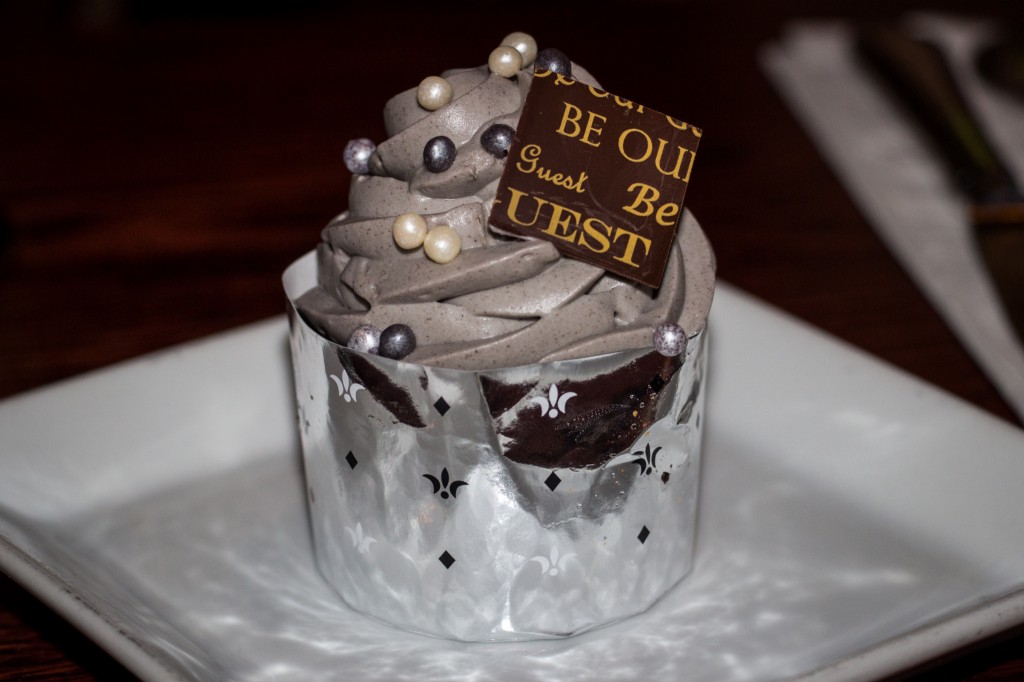 While You're There
Food:
Food will be your biggest expense, no matter how many Mickey-shaped souvenirs you bring back. Food at Disney World is not cheap, but a savvy eye can quickly spot ways to lessen the financial impact. First of all, put those groceries to work! You'll likely want to eat meals at park restaurants, but buying park snacks is a waste of money. There's no rule against bringing food and drinks into the park, and there is NO REASON to pay $4 for a granola bar or $5 for a drink when you could have ordered in bulk off Amazon Prime and brought snacks/drinks from your hotel.
When it comes time to find a restaurant, here are some strategies to keep in mind.
Always order a water. Drinks are upwards of $2–4 per person per meal, which can add up quickly. You can purchase a refillable mug that can be used the entirety of your stay, but they can only be used at resorts, not at parks, which makes them not really worth it. If you MUST have something other than water with your meal, put some soda in one of the bottles you're bringing to the park, then ask for a cup of ice or get it from a self-serve machine. If you're in Epcot, Club Cool has free samples of Coca-Cola from around the world. Avoid the Beverly soda at all costs, but otherwise, most of them are pretty good.
Take advantage of children's menus. These meals are cheaper and come with a drink—and for some of us who don't like big portions, they're just the right amount of food.
Get a little weird with your meals. Don't feel obligated to order off the menu. The chefs will work with you on almost anything (any allergy or dietary restriction), and I promise whatever you ask for won't be the weirdest request they've ever received.
Learn the ways of the toppings bar. There are a few locations in Magic Kingdom that have a beautiful buffet of free food they like to call the toppings bar. Cheese, lettuce, tomatoes, mushrooms, onions, it's a cornucopia of extra stuff to put on your food. This makes it so easy (and not at all cheating the system) to order a kid's item, or even just an order of fries, that you load up with additional filling toppings. Cosmic Ray's, Pecos Bill, and Tortuga Tavern will make your toppings dreams come true.
Alcohol:
If you thought eating was expensive at Disney, I have some very bad news for anyone looking to grab a drink. However, it's worth learning about drink pricing in advance so you can plan your libations strategically. In Epcot, for example, a mixed drink will run about $8–$10. But in the Mexico pavilion, you can buy a (not great) bottle of tequila for $9. A bottle. Really, a whole bottle. Most of the Epcot pavilions sell liquor from their associated countries, but none of the prices beat Mexico.
There's not a lot of good news on the beer front. It's all going to cost you, but typically there is no price difference between a low-alcohol Bud Light and a higher APV craft beer, so you might as well splurge.
Activities:
There are plenty of free activities to take advantage of when you're totally burned out on the theme parks. There's the pool, of course, which usually has trivia, music, and games all day. Your resort will also have an outdoor movie every night, as well as a number of kids/family activities. I'm a little biased towards my old stomping grounds at Animal Kingdom Lodge, because there are endless things to do there. First of all, there are actual savannas with actual African animals and actual savanna guides to talk to you about them. Additionally, they have tons of activities that get your kids free crafts, souvenirs, and sometimes food.
There's also free entertainment if you know where to look. YeHaa Bob is a super fun show at the Port Orleans Resort. Raglan Road has Irish dancers and bands on most nights (and free Irish soda bread they bring to your table). Disney Springs and The Boardwalk have everything from musicians to magicians. There are beautiful walking trails at Port Orleans and Wilderness Lodge, to name a few.
Since kids aren't always good at telling the difference between a mode of transportation and an actual ride, taking them on the monorail or any of the boats around the property is usually pretty thrilling. To be honest, of all the souvenirs in the whole park, I've never seen kids happier than when I gave them free stickers or a balloon or a lei that one time I worked at the Polynesian.
Disney can be a magical place that has the ability to magically deplete your wallet. But with planning, strategy, and a little creativity, you'll at least be able to cut back a little. And I'm always available if you need to know which resort pools are easiest to sneak into or which bottles conceal alcohol the best. My Disney expertise knows no bounds.
Stephanie Ashe is a freelance writer, cat mom, and pop culture devotee. She's probably talking about a 90's movie on Twitter right now.
---
Support The Billfold
The Billfold continues to exist thanks to support from our readers. Help us continue to do our work by making a monthly pledge on Patreon or a one-time-only contribution through PayPal.