The Cost of Escapism
Live a different life with the Sims.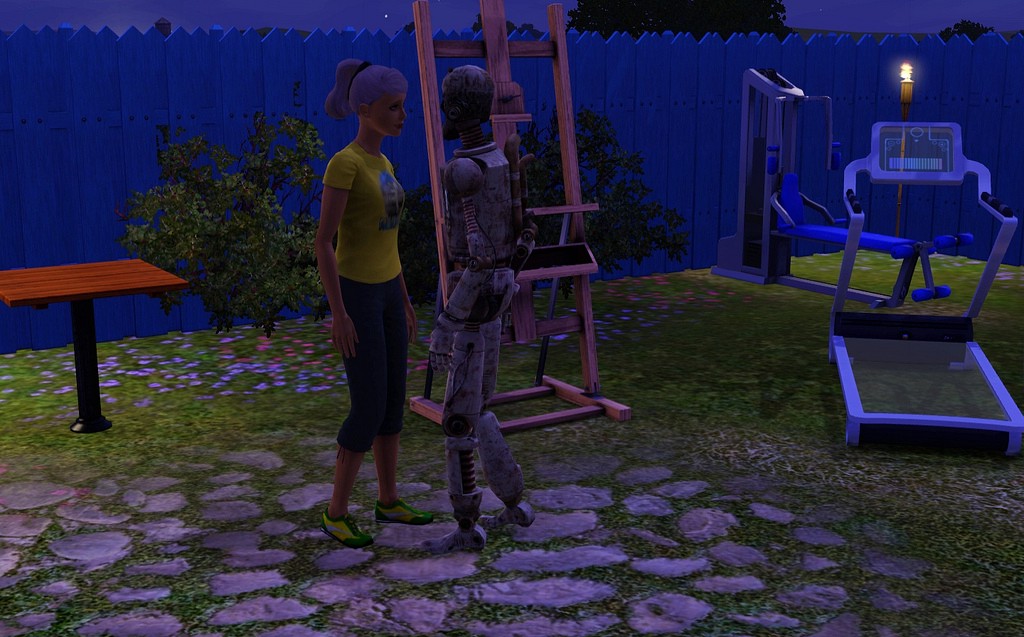 Often, life is hard and we all need a break — a vacation, a rest day, a spa day. Sometimes we feel as though we wish we could create alternate circumstances, just to "fix" things. Growing up with a physical disability meant accepting limitations others didn't have to and for a kid that can be hard and continued to be hard into my adulthood when I was diagnosed with major depressive disorder and I needed a way to escape. Enter The Sims franchise. I was introduced to "The Sims" in high school but didn't play it until college. By then "The Sims 3" had been out for several years. These are the costs of my need to escape.

"The Sims 3: Base Game" — a gift
I could officially be whomever I wanted with better clothes, a cuter spouse and a lot less debt.
"The Sims 3: Generations" (Expansion Pack) [Digital Download] $19.99
After a successful marriage, a beautiful home and a decent job, kids were next. I'm not a real-life parent, but role-playing my way through parenthood was considerably easier than in real-life. I potty trained toddlers and taught them to walk and talk. A child with an imaginary friend and the ability to misbehave led to me either putting them in time out, giving them additional chores or sending them to boarding school. Since pregnancy only lasted a week, I got to be the perfect parent, without the setbacks most of us are raised with. There was no poverty. My teens had a brand new car and we had endless money, thanks to the "motherlode" cheat.
"The Sims 3: Seasons" (Expansion Pack) $29.99
My favorite season is fall and I am admittedly partial to winter because of my birthday, but I've never experienced jumping in leaves and going out in snow in a wheelchair is hellish. With the Sims, I could jump into leaves and ride my bike in the snow. My Sims were also ten times more extroverted that I was in real life so they went to every seasonal festival and had parties for every holiday. Additionally, my sims had the potential to do something no real person could do, they encountered aliens that let them control the weather, through I will admit I never got that far.
"The Sims 3: Pets" (Expansion Pack) $19.99
In my 24 years of life, I've owned three dogs, one cat and a crap ton of fish. All of them were taken care of by my mother and siblings, but with The Sims I could take care of cats, dogs and various fish myself, as well as birds, lizards and other creatures. Most of the time, I let the kids walk the dogs and play in the snow as one does.
"The Sims 3: University Life w/School Spirit Accessory Pack" (Expansion Pack) $39.99
I bought this game while I was still in college and while my grades were slippery for a variety of reasons, my Sims's college careers were perfect. I couldn't afford to dorm, but my Sims did and got to live in off campus apartments and didn't have to get real jobs. While I spent at least $300-$500 for books for each of the ten semesters and searched for scholarships like nobody's business, my Sims got their books for free and could apply for extra money at the end of the semester, just by visiting their advisor. It would be an understatement to say that they had an easier college career than I did.
"The Sims 3: Town Life Stuff" (Game Pack) $19.99
When I was 11, I moved to a place called Gadsden, Alabama and looking back, I hated it. Thankfully, this game pack was nothing like that, but it was small: a school, a laundromat, a karaoke bar, things to do in a small town that was a lot more exciting than my small town.
"The Sims 3: Hidden Springs" (City) $19.99
I live in Buffalo, which is not too far from Niagara Falls. I've spent my whole life next to one of the seven wonders of the world and Hidden Springs was kind of like that, except with richer people.
"The Sims 3: Ambitions" (Expansion Pack) [Digital Download] $29.99
Remember when you were 16 and you got your first after-school job at Starbucks or McDonald's? Remember your first grown up job and how you felt when you got a promotion? With this, I could have any job I wanted without the boundaries of my wheelchair and ridiculously outdated social security rules. The possibilities include doctor, teacher, or exactly what I am now — a freelancer.
SimPoints for The Sims 3 In Game Play and Exclusive Products $90.88
The points were used to buy in-game outfits, room sets and other things. If they were translated into actual money, I could've bought five homes and had a new wardrobe every month.
"The Sims 4: Base Game" $59.99
The new sSms franchise was introduced in the summer of 2014. Playing it was like having a personality adjustment and validated emotions — I no longer had to walk around as the depressed person I was. An update to the base game later allowed for the removal of gender restrictions for adult and teen sims. As someone who has had many LGBT+ Sims, mostly in gay and lesbian relationships, it was nice to see some other folks in the community represented.
"The Sims 4: Kids Room Stuff" (Game Pack) [Digital Download] $9.99
All my life, I've had a clean room. My sSim children were the opposite of me. They also had nicer, bigger rooms which made me retroactively jealous of my Sim kids.
"The Sims 4: City Living" (Expansion Pack) [Digital Download] $39.99
My neighborhood is currently gentrifying and since my Sims were going through that as well, I wanted to stay on the positive side of this major change. Instead of fighting to stay in my neighborhood amid rising rents as I was in my real life, in the game, I could live anywhere I wanted and enjoy the new found cultural restaurants (in the sims case festivals) and try artisanal grilled cheese without forking over more than $10.

I know the realities of life aren't as nice as the Sims and never will be, but even as adults, a little pretend for the sake of a game never hurt anyone.
Total cost of creating several new lives over a four year period: $380.78
---
Support The Billfold
The Billfold continues to exist thanks to support from our readers. Help us continue to do our work by making a monthly pledge on Patreon or a one-time-only contribution through PayPal.