An Affordable Vegas Birthday
It's possible.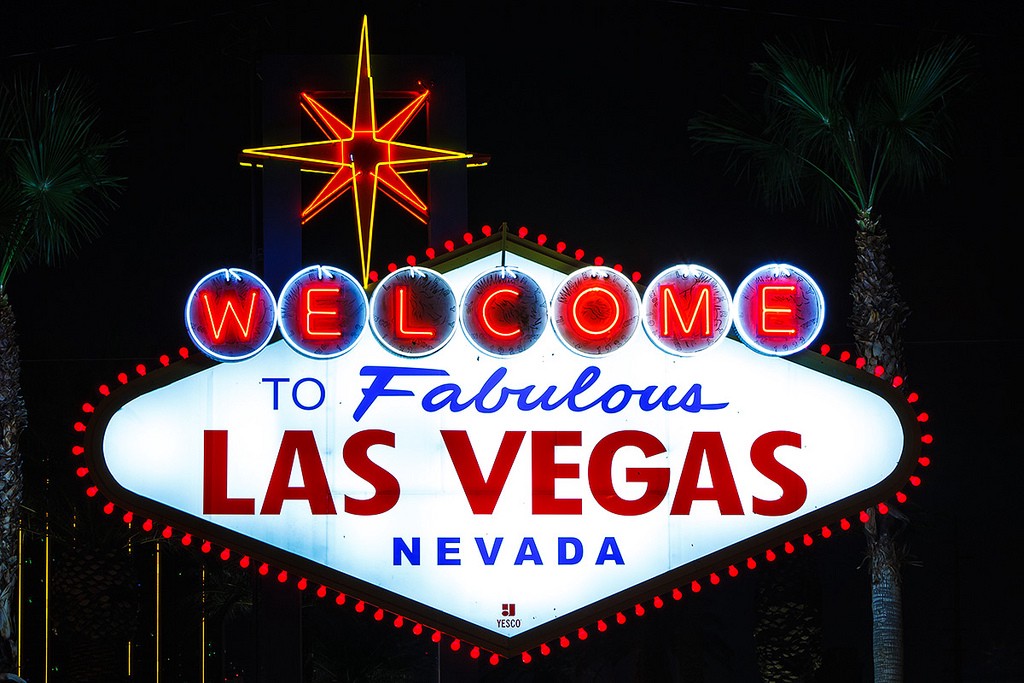 It was my 60th birthday and there was only one place I wanted to go — Las Vegas. Having a birthday right after New Years' and right before the Consumer Electronics Show (CES) gave me a very tight window where I could actually afford to go to Vegas. This year, my birthday was on a Wednesday, giving me a few days of reasonable rates. I had enough frequent flyer miles to get a one-way flight for $5.60. My $84 Amtrak reservation for my trip home was cheaper than the current airfare price.
I dreamed of entering my next decade in the suite of a fancy Strip hotel, but all Strip hotels had restrictive resort fees, which added $25 to $50 to each night's cost. I made a reservation for two nights at the off-Strip Red Roof Inn for $109 a night. Since it was across from the Hard Rock Hotel, I would be able to walk to Mr. Lucky's, the HRH restaurant where I planned to have my birthday dinner. Later, I made a reservation for two nights at a downtown hostel for $25 a night so I could see one of my favorite musicians on Friday night.
But I had to allow myself some indulgences. I made an appointment for a makeup makeover at the MAC store in the Forum Shops. $60 was a lot of money, but if would be fun to try something different. But I wasn't buying any products, no matter how much they tried to convince, cajole, or shame me. I also planned to have one nice meal. I decided to go to the Crossroads Restaurant at the House of Blues in Mandalay Bay. Since I was arriving on a Tuesday, I could get the 15% over fifty (not called senior) discount at the Las Vegas Premium Outlets.
When I arrived at the airport in Las Vegas, I got a three-day bus pass. As soon as I got to my room and changed, I was on my way to the Outlet. Every store was having a sale! The Vera Bradley Outlet featured 50% off everything plus an extra 20% off. At the Lucky Brand and Converse Outlets, clearance items were 40% off. I spent $100 and all of my purchases had been on sale.
I got to Crossroads before dinnertime, so it wasn't crowded. I had a tasty dinner of chicken, sweet potato fries and mac and cheese. My ice cream sandwich dessert consisted of two cookies with ice cream in the middle with Oreo sprinkles on it to make it look like a burger. Nearby, a trio was playing classic rock songs — dinner and music for $38.
Back at my hotel, I stayed up until midnight so I could wish myself a Happy Birthday. I said a prayer of thanks, as a lot of people I knew never lived to see 60. The next morning, I turned on my CD player and danced around the room for 30 minutes.
My first stop was Denny's for my free Birthday Grand Slam. Did all Denny's Restaurants sell cocktails at 10 AM? The pancakes, sausage and scrambled eggs were enough for me. After breakfast, I headed to the Forum Shops to do some high-priced window-shopping. I went to my favorite store, Chrome Hearts, to admire the expensive leather goods and jewelry. My MAC makeover took about an hour, roughly $1 a minute. I didn't buy anything, but my makeup artist wrote down the names of the items she used in case I wanted to buy them someday. The total was $200 worth of cosmetic magic.
Thankfully, I didn't have to hang out at Mr. Lucky's alone that evening. One of my Facebook friends lived in Las Vegas and met me at the restaurant. We had attended the same high school in Western Pennsylvania, so we had a lot of mutual acquaintances. It was a great dinner, and afterwards we went to a rock club. It was a perfect day.
The next morning, I moved to the hostel. I wished that I could have stayed at the Red Roof Inn, but as I was leaving, more CES attendees were arriving. I spent the day walking along the Strip, which included watching the dancing fountains at the Bellagio. It was dark by the time I got to the hostel. My room had dirty carpet and a filthy bathroom, with black mold on the caulking around the sink and toilet. Maybe it was a better place in the summer, when the large pool area and hot tub would be in use. But now it was just cold and unpleasant. In the morning, when I went downstairs to the kitchen for the free pancakes, there were no utensils. I decided against breakfast.
I took a bus to the Goodwill that I had seen the day before on my way to the hostel. The Goodwill was fantastic and it was connected to a mall. It was clean, bright, and well organized with wide aisles — a thrift shopper's dream. My total for a morning of shopping was $38, including a leather Italian-made hobo bag.
That night, my friend and I went back to the rock club to hear one of my favorite musicians and his band play Led Zeppelin covers. The band was fabulous and we had another fun evening. When I got on the Amtrak bus the next morning, headed for the train rendezvous at Bakersfield, I still had money left. In spite of the hostel experience, visiting Las Vegas had been a great way to celebrate my special day. Maybe I'll do it again next year!
---
Support The Billfold
The Billfold continues to exist thanks to support from our readers. Help us continue to do our work by making a monthly pledge on Patreon or a one-time-only contribution through PayPal.