What I Learned From The Billfold in 2016
We need money stories from all kinds of people.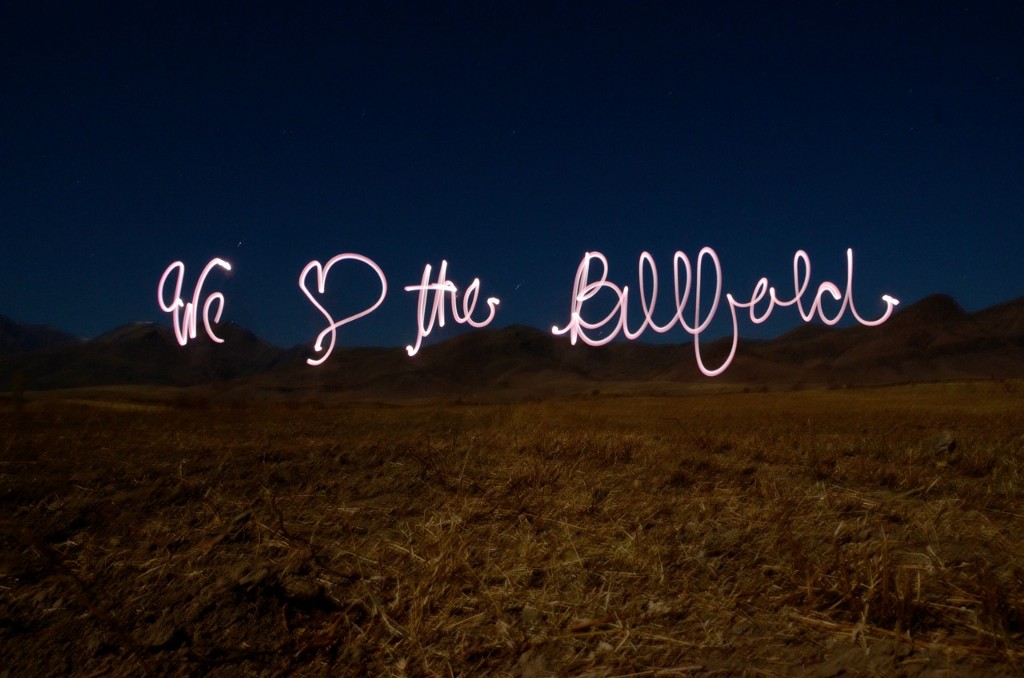 I found The Billfold after typing "personal finance blog" on Google—shortly after Mike Dang and Logan Sachon launched the site, as it turns out. I was drawn to The Billfold because everyone I knew was secretive about money. I couldn't tell you what my friends' finances look like, or how much my parents paid for my childhood home. So I read a lot of personal finance books to get my fill.
But I noticed that many personal finance books were written by hyper-successful people who have forgotten that the struggle is real, or blissfully unaware that the decade in which you were born could undermine your chances of career stability or homeownership. Wealth and poverty are complex issues, and it takes just as many people and opinions to expound on money matters. Since joining The Billfold, I've read those complex stories, written by all kinds of people, and learned so much about work, money, and success.
Here are some things The Billfold taught me in 2016:
It's okay to quit.
In my former job, I made good money, the most I've ever made. Until I would go to my SUV on my breaks to cry, and then go back to work. Or I would come home from work and lay down on the carpet; thoroughly unable to get on with my day, maybe even life. When Ester Bloom wrote that she was quitting the freelance biz to work full-time as a Senior Editor for CNBC, I cheered her on; proud that she knew when to walk away from one path and towards another. I didn't want to quit my job because of the money, and I didn't want people to think I failed. But the day I quit is still one of the best decisions of my life.
What I've Learned From Writing For the Internet FT For Several Years
You have to be organized, goal-oriented, and good at follow-through to be successful.
Every year, I write on a piece of paper that I want to make more money from side gigs but I never follow through. I've been reading Nicole Dieker's career advice and I'd think, "great idea!" and then I forget. Finally, I sat down and built spreadsheets on money owed to me, pitch ideas, and drafts pending publication. I even built a spreadsheet of my portfolio with links attached. Even with my sporadic writing schedule, I've made over $3,000. Money ain't gonna make itself; there's always opportunities to increase my net worth.
Getting Anxious About the Future (Again) and Putting My Financial House in Order
Seasoned writers aren't immune to rejection.
When Ester lost a project because she thought she might have asked for too much money, I thought about her story for weeks, not knowing it would come in handy one day. I emailed a longtime editor (a sister of a friend) of an established newspaper in SE Asia, just to say hi. I told her I was a writer and when she offered me to write for her, I said yes, and how much do you pay? Reader, she ghosted me. Maybe she didn't pay writers, or maybe she thought I was too forward? I'll never know, but that's okay. Freelancing takes grit and resilience, and it only makes success that much sweeter.
I Tried To Negotiate. It Cost Me $1,000
My life choices won't buy me a McMansion, but I like my life anyway.
Megan Reynolds' essay about not comparing her life to her traditionally successful friends stuck with me. I still think about it, especially whenever we visit Lukas' brother, who owns a $600,000 house in the suburbs. He's one of the most successful employees in his Redfin territory. Last year, Redfin sent him to Greece, Spain, and Disneyland. Our company will never send us anywhere, other than to other stores to pick up frozen goose or something (I actually did this). He's lucky he has one sibling to compete with, I have three. My three siblings all work in STEM fields, and I don't. We were all tested rigorously throughout our school years in SE Asia, and I was the one sibling who tested "average" on STEM.
On paper, my software engineer brother should be the most successful, but he's not. Why? He lives in SE Asia, and life there gets hard. Lukas is a HS dropout but he owns an apartment building. I'm a baker but I own stocks and bonds, but my (business major) sister doesn't have either of those things and in the past, I've had to help her out financially. It's futile to compare myself to other people, my life is mine to live. The best I can do is try to make conscious life decisions to help prepare for a financially-stable future.
Everyone's money story is fascinating, even if it's not the most "liked."
I've read some wonderful writing that barely got any "likes," and some I thought were okay but were immensely popular. As digital writers, it's hard enough to write and not worry that we'll get shamed by the internet. I don't think Billfold contributors are terribly concerned about writing just to get "likes." I like to believe they're here because they love personal finance—along with the community The Billfold has created.
Talking to Nicole Eiden About Writing Poetry and Baking Pies
Writers can have day jobs.
Having a day job doesn't make me any less of a writer, and I don't think anyone should feel like they failed as a writer if they have to have one. Because of my day job, I only pay $22 a month for my medical, vision, and dental insurance (included: massage, therapy, and acupuncture). I have a 401K, IRA, and a union pension. My best ideas happen while I'm baking. Those are good things to have in life. One day I'd like to write full time, but for now, I'm just grateful I get paid to write.
Most Authors Don't Make Money From Writing Alone
Success is a marathon, not a sprint.
It's a terrible cliché, but heck. If there's anything I learned in 2016, it's that career and money goals take time to fulfill. Nicole paid off her debts last year, after years of working through it. It seems like most Billfold writers had to power through an avalanche of rejection, debt, and low-pay before they finally started doing well financially. I'm lucky to be debt-free and financially-stable, but after reading varied success stories all year, I realized I have unfulfilled goals and it's time to check them off. So, with the confidence I learned from pitching and working with The Billfold, I started pitching other outlets. I'm glad I listened to Nicole's suggestion to use my real name on my posts, because when I pitch to other editors, I have a portfolio that I'm proud to present—and my first story at Extra Crispy just went live!
Vegan Cheese Can Make Your Dreams Come True
2016 was a standout year for The Billfold. I've read some beautiful writing; some pieces were incredibly sad, some were anger-inducing, and some were just fun to read. The world could fall apart, but as long as we have a safe place to read and write, we're all going to be all right.
Ruzielle Ganuelas is a writer, baker and PF nerd in Washington State.
---
Support The Billfold
The Billfold continues to exist thanks to support from our readers. Help us continue to do our work by making a monthly pledge on Patreon or a one-time-only contribution through PayPal.