New Year's Adventures in the Sheraton Gateway Los Angeles Airport Hotel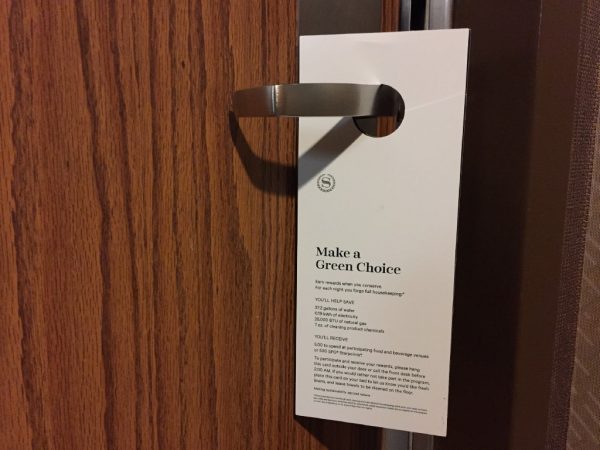 If you follow me on Twitter, you already know: I got to play with a robot.
But before all of that, I woke up in the Sheraton Gateway Los Angeles Airport Hotel.
There are three aspects of waking up in the Sheraton Gateway Los Angeles Airport Hotel worth noting:
It is cheaper, by far, to stay in an airport hotel and take taxis or rideshares (or public transportation, which is possible in LA and which I did at one point during the weekend) into the city. You'll also get a significantly nicer hotel for your money. I paid $161 per night, not counting taxes and fees, but that was holiday pricing; generally the Sheraton Gateway is even less expensive. Comparatively, if you want to pay $161/night in Hollywood or Beverly Hills, you'll be looking at the types of establishments where the reviewers repeatedly mention insects and hair.
If you choose to forego housekeeping—which is always my preferred option because I enjoy lounging in a comfortable hotel room in my pajamas and I do not enjoy someone knocking on the door (and then calling the room) to confirm that I am, in fact, not going to leave—the Sheraton Gateway will give you a $5 coupon to use at any of their luxury dining options, including room service. They call it "making a green choice," but I call it "everything I ever wanted in a hotel, along with a little bit of guilt about the fact that they're probably going to cut housekeeping jobs."
On the subject of "cutting jobs:" the Sheraton Gateway also included an on-staff delivery robot.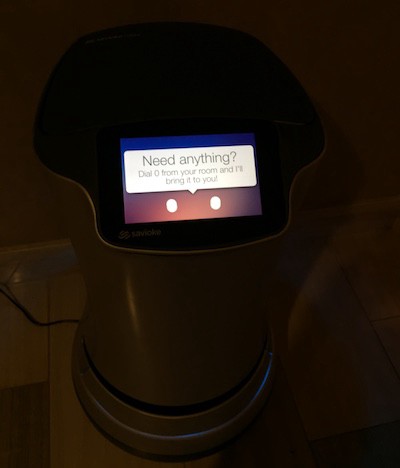 The robot's claim that it would bring "anything" to your room was a little misleading; I dialed 0 and asked for a gin and tonic, and learned that the robot could only bring toiletries. However, both the toiletries and the use of the robot were complimentary, and I ended up using the robot twice in a 24-hour period. (Because I could.)
The robot did exactly what you'd expect a delivery robot to do: it made bleep bloop noises; it displayed "expressions" on its touchscreen face; and when I stepped into the robot's path to test its adherence to the First Law of Robotics, the robot did not harm me. It stopped —giving me something like a two-foot berth—and waited patiently for me to get out of the way.
Here I am retrieving my new (free) slippers from the robot: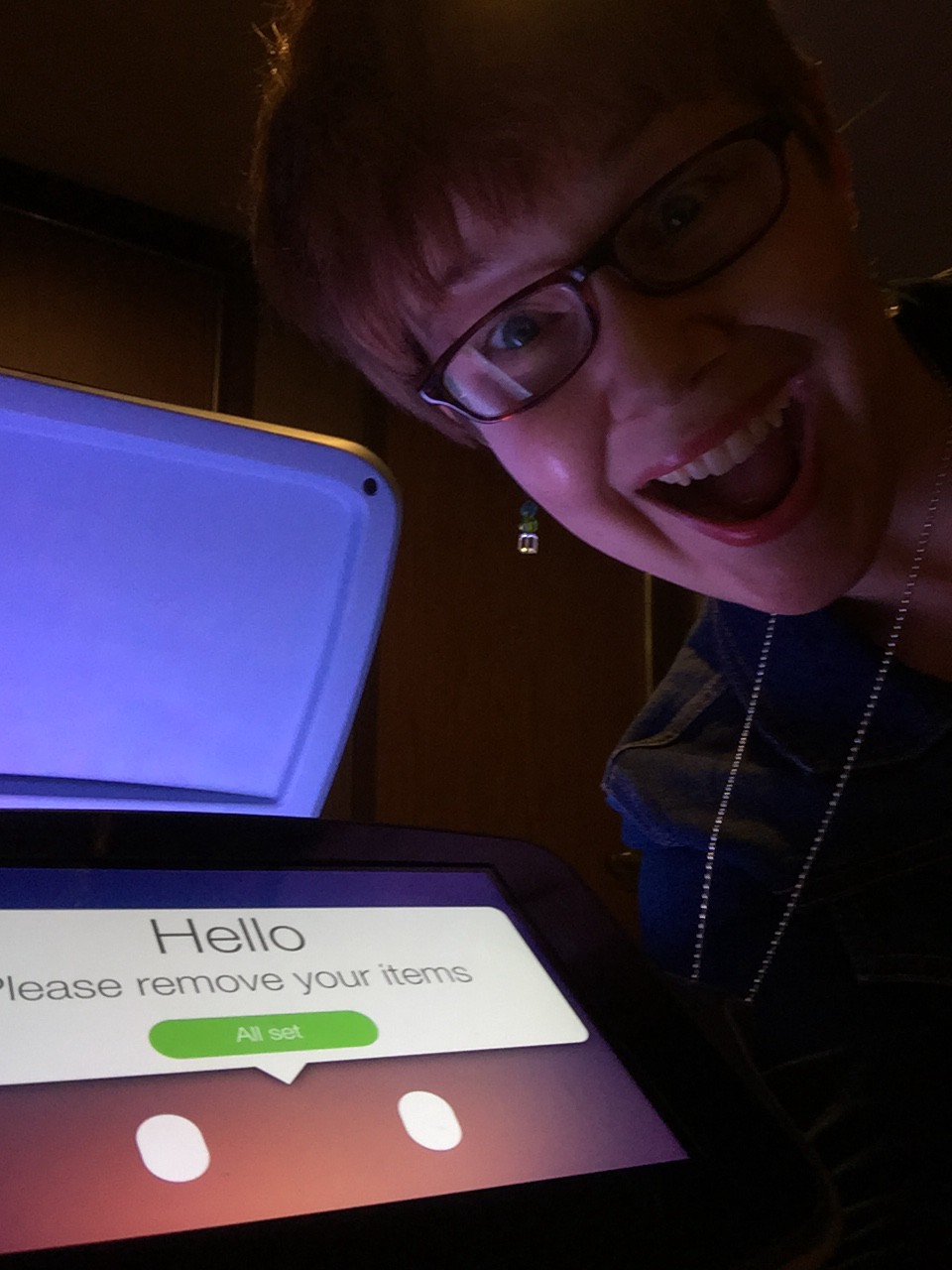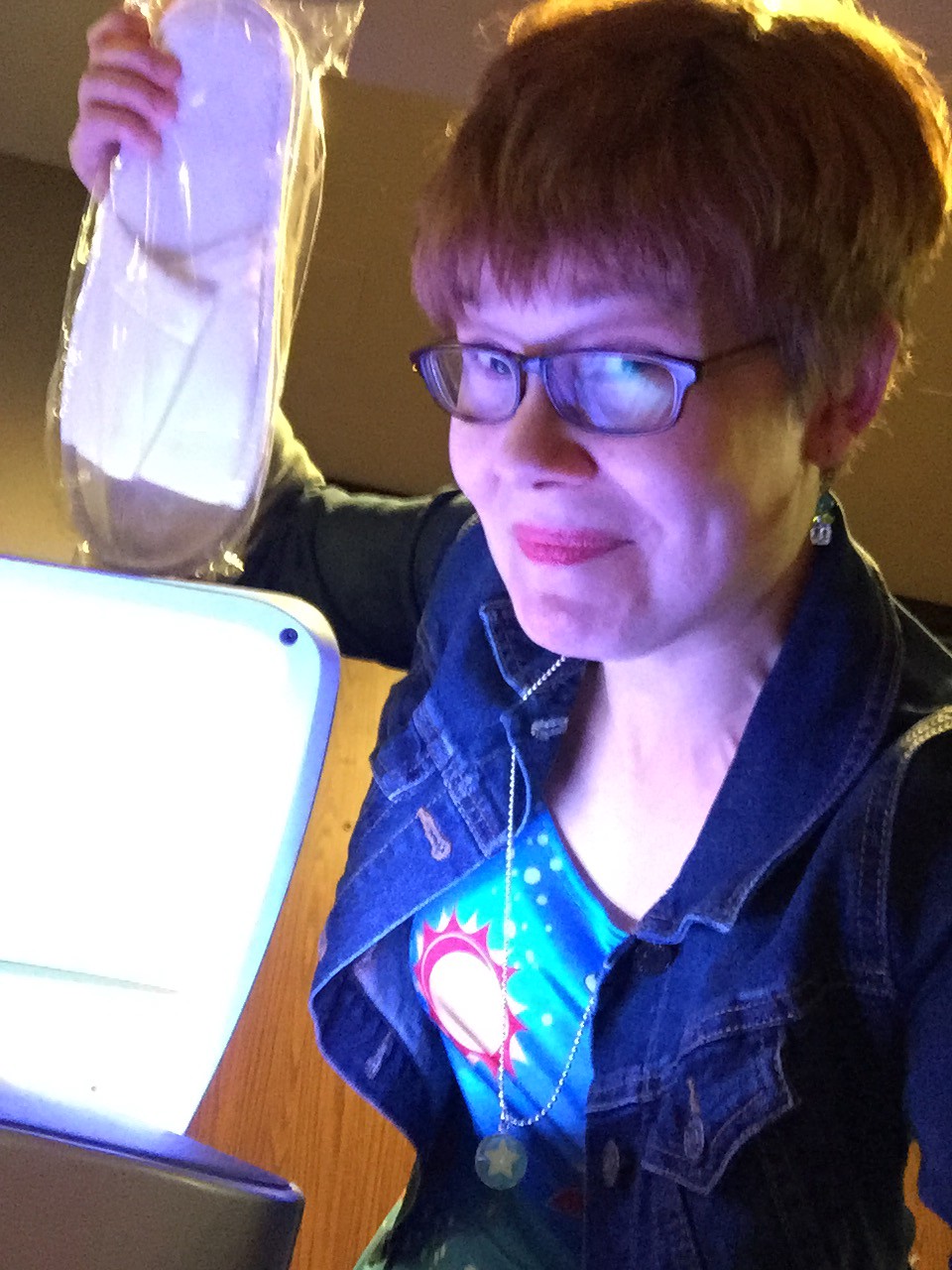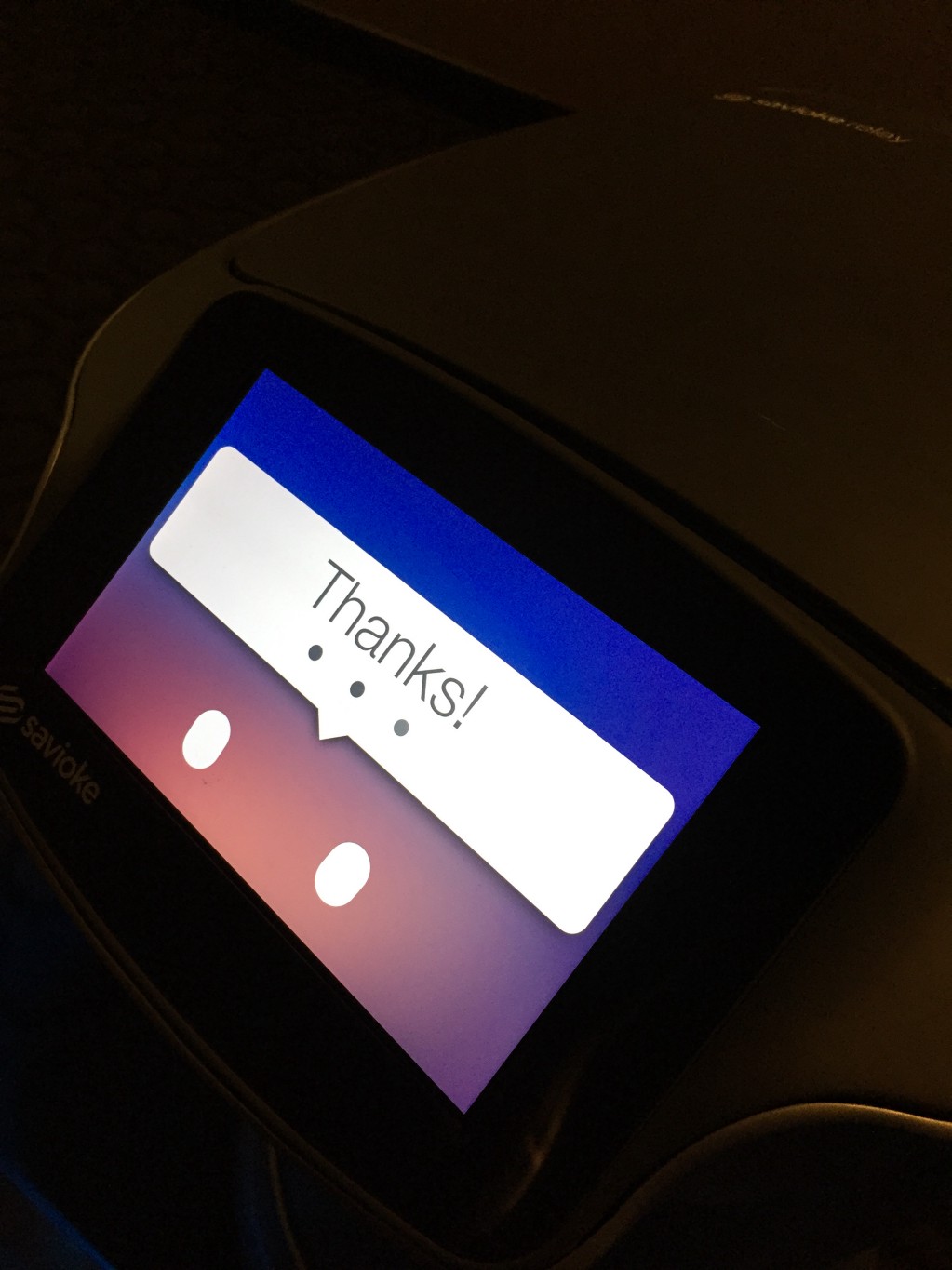 I did not have to tip the robot, but I did have to rate my experience—and of course I gave the robot five stars.
This may very well be the future: first, the free robots and the $5 coupons will take the bulk of the housekeeping jobs; second, hotels will start charging for both robot use and housekeeping services. (Want the robot to deliver fresh towels? That'll be $5 per towel, plus a $2 "robot fee.")
Then, as more and more people use the robots, they'll gradually get covered with fingerprints and insects and hair, and they won't get as many five-star reviews.
Or maybe not. Maybe airport hotels—unlike, say, airplanes—will continue providing as luxurious an experience as I received at the Sheraton Gateway, where I left feeling like I had gotten not only a good night's rest but also a fun robot adventure. I even swiped the Sheraton inkpen from the nightstand so I could keep it on my desk and remind me of the time I flew to Los Angeles, played with a robot, and rang in the New Year with friends.
---
Support The Billfold
The Billfold continues to exist thanks to support from our readers. Help us continue to do our work by making a monthly pledge on Patreon or a one-time-only contribution through PayPal.