How a Fashion Influencer Leverages Instagram to Do Money
Here's how we use Instagram to land paid opportunities.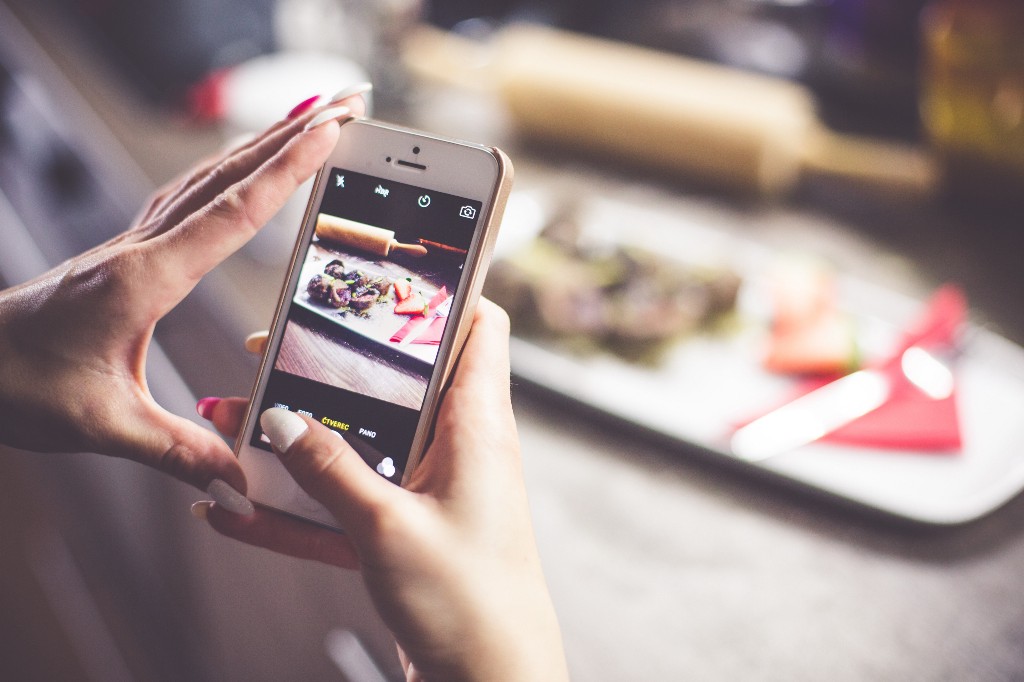 The first time a brand decided to send me products and pay for an Instagram feature, I couldn't believe this was my life. I had to reread the contract and make sure it was real.
I went from taking beautiful pictures and writing quirky captions for fun to getting paid to do it. Yet, as simple as it sounds, a lot of work goes into earning money on Instagram. Yes, fashion influencers do more than attend glamorous events and look good in pictures. Often, we are our own photographer, editor, creative director, public relations manager and marketer. But I wouldn't have it any other way. I am passionate about what I do and being able to make money from it is just cherry on top of the cake.
In 2014, my sister and I decided to launch a YouTube channel and share fashion and lifestyle content. We had long been obsessing over fashion gurus and wanted to have a creative outlet to share our style and interests. Six months after we launched our channel, a jewelry company expressed interest in having us advertise their products on Instagram. We immediately saw the opportunity to monetize that passion and started taking it more seriously. In two years, we've worked with a major fashion company and collaborated with some well-known photographers and publications. Here's how we use Instagram to land paid opportunities:
We create beautiful imagery
Visuals are key on Instagram. Don't underestimate what a cohesive and aesthetically pleasing Instagram feed can do! It's the first thing people notice. My sister and I literally test out different options before uploading a picture to make sure it's consistent with our style and voice. Brands love pages that align with their own aesthetics so it's really important to take that into consideration.
We even go as far as hiring photographers and booking studio space for some shoots. It's the kind of dedication that shows through the content we produce and lures people in.
We use hashtags to discover and be discovered
Hashtags help you optimize your posts for a greater reach. As long as they are timely and relevant, they will put your content in front of your target audience. Maximize their potential and watch your numbers grow!
Recently, a small business owner reached out to us and offered to sponsor our holiday project. She provided the paper goods for handwritten letters we had decided to mail to members of our community. When we asked how she found us, she mentioned a specific hashtag we had used. I'm telling you, hashtags work wonders!
We have also used hashtags to find bloggers, photographers and brands to connect and possibly work with. We usually look up the ones that fall within the fashion, beauty and lifestyle space and engage with the accounts that come up.
We use our page as our portfolio
Our Instagram account has allowed us to score photography, video production and content writing gigs. How? We treat it as our visual résumé. When cold emailing potential clients or responding to job ads, we use some of our pictures to demonstrate our photography skills and copywriting style. We also link to our channel when asked for samples of our videos. Just because it's a social media platform doesn't mean it can't be treated professionally. The more time you spend building your online presence, the more skills you acquire and the more marketable you become.
We use our earnings wisely
My sister and I were able to cut down on our shopping expenses after receiving clothes and accessories from brands. We now save about $200 a month from not having to shop as much, and it's extra money that goes into our savings.
In addition to these non-monetary compensations, we were also able to increase our income by 8.5 percent as paid Instagram posts can make up to 10 percent of our total earnings. It has allowed us to pay off our credit cards, as well as build a fund for our business expenses.
Whether we like it or not, social media platforms have become legitimate ways to make money. I never imagined that my Instagram page would turn into a business, but I am enjoying the occasional income that comes in while getting to do what I love.
Shelcy Joseph is a freelance writer, social media strategist and fashion influencer. She is the co-founder of nycxclothes, a lifestyle brand dedicated to empowering women to live confidently. In her free time, she loves to read, write and explore New York City.
---
Support The Billfold
The Billfold continues to exist thanks to support from our readers. Help us continue to do our work by making a monthly pledge on Patreon or a one-time-only contribution through PayPal.