Nice Work If You Can Get It
On kid entrepreneurship, and hope for the future.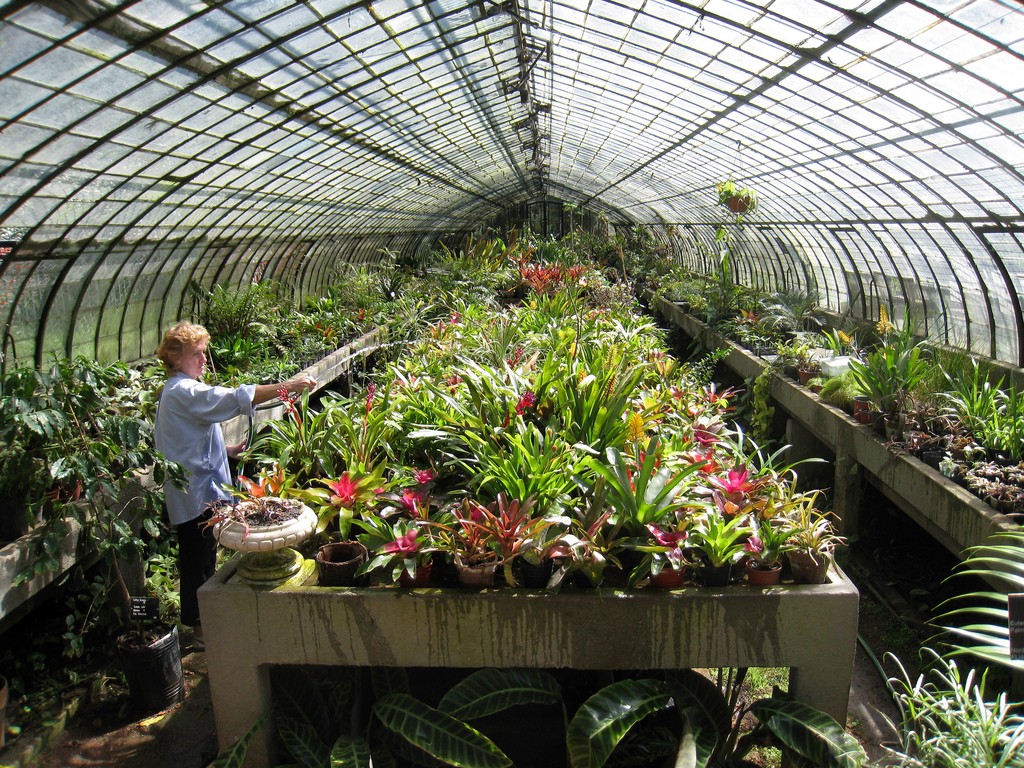 When I was growing up, our driveway was marked by a house-shaped wooden sign that read Lady Slipper Gardens, with the week's deals spelled out underneath it in tilting plastic letters. Behind it bloomed daffodils and spirea shrubs, welcoming customers into a dirt parking lot and our ten or so greenhouses. The family business began its life cycle around March break. While my luckiest classmates took pictures with Mickey in Florida, my mom, brothers, and I helped my dad with transplanting. The dozens of plugs — teeny, freshly sprouted plants — needed to be moved into pots that allowed them room to grow. We sat there for hours, mixing water into fresh dirt, or making holes with two fingers and tucking the plugs into their new homes.
My parents had moved to Prince Edward Island from Connecticut when I was a baby, following a summer vacation to the area and the availability of a greenhouse business for my father to run. The previous owners of Lady Slipper Gardens moved away to open a dinosaur-themed amusement park. My dad took his horticultural expertise into our new rural community and became The Plant Man.
My brothers and I didn't hear much about the specifics of money, but its concrete and abstract manifestations were ever present. We knew the business sold both retail and wholesale. During the summer, when our annuals, perennials and trees grew vibrantly and our seeds and landscaping services were in demand, we biked rolls of coins down the driveway when they were needed to replenish the cash register. There was always money in Dad's office, along with stacks of paper that had something to do with money. There were customers with gardening questions that my dad loved to answer, and there was a rotating cast of seasonal employees that changed every spring. There was bartering sometimes. One memorable afternoon, I came home from school to a fridge stuffed with Jack's Subs. The slimy bologna and ham sandwiches, our payment for a passel of plants, lasted for at least a week.
We learned about monopoly and about competition. As far as I know, for years the greenhouses were the only game in town. The landscape at the bank every summer, lush with red salvia and glossy marigolds, was Dad's. Dad's hanging baskets decorated every street in town. If anyone in a number of tiny nearby towns wanted perennials for their garden, there was one place they could go to get them. Then the hardware store got serious about selling plants. We heard so many household complaints about "the competition"–cheaper and more convenient but less expert–that my brother made a Father's Day card with the hardware store's name on a popped balloon.
We knew businesses tried things and failed sometimes. In the early years, my dad grew fresh peppers and tomatoes to sell, but not many people wanted to buy them. My mom's desire to add to the business and make money spilled over into artistic endeavors, such as selling handmade stuffed animals or teaching wreath-making workshops, that often did not pan out. We knew that businesses needed help. It took all five sets of hands to do the transplanting before the annual team of employees came on board. I grumbled regularly about this task. No one else in my class had to deal with all this baby lettuce. How boring! What a surprise I had when a friend, waiting for her ride back home, pitched in with the planting and found it to be marvelous fun.
The most intangible thing I received from being part of a family business was hope. My dad had made his jungle-y, flowery ambition concrete. Maybe I could too. In second grade I started dreaming of running a toy shop. My parents suggested that I could scrounge up the used toys my brothers and I had outgrown and open one right in the main greenhouse! The goods were dutifully rounded up, marked with price tags, and placed on a few empty wire benches at the front of the building. An ad was run in the local paper for "Melanie's Used Toys." Shortly after, the CEO of a major retail chain showed up at Lady Slipper Gardens, "Where's the toy store?" he asked my dad. My father pointed to the benches of plastic horses and clowns that popped in and out of ice cream cones. "Oh," the CEO said. I didn't end up doing much of the work for Melanie's Used Toys, but my dad brought me a sales report each time something sold, and I felt a flush of pride. At the end of the summer, I added up the money I'd made. It wasn't a bad number for an eight-year-old.
At fifteen, I experienced a similar rush of pride when I offered to work part-time in the greenhouses. For the first time, I was not an expected volunteer but a respected employee. For a few summers I wore old t-shirts that could easily get dirty, lugged around wheelbarrows, and contributed to the landscaping projects that beautified the town. I think all my earnings went in the bank. Another thing my entrepreneurial parents instilled was a sense of the value of a savings account.
Thanks to years of biking change down a long dirt driveway, of learning the names of everything that might go in an Atlantic Canadian garden, of living with soil under my nails, I learned there were things I could contribute that made money move around in the world. A lot of my work is entrepreneurial now. I teach Enneagram workshops, write, and edit for freelance clients. Unlike my father, I don't have to contend with as many up-front expenses related to physical goods to sell. But I hold a lot of love for the tangible aspects of the business world I grew up in — the spindly fruit trees, the spider webs between greenhouse benches, the heavy watering hoses, and the colorful plastic wares of Melanie's Used Toys.
Melanie Bell is a writer, Enneagram teacher, and author of The Modern Enneagram (forthcoming). Her work has appeared in xoJane, Autostraddle, Grain, and various other publications. Connect with Melanie at melaniebellwrites.com.
---
Support The Billfold on Patreon
The Billfold continues to exist thanks to support from our readers. Help us continue to do our work by supporting us on Patreon.