When a Career Change Is Not a Positive Change
I wanted a family-friendly industry. That wasn't what I got.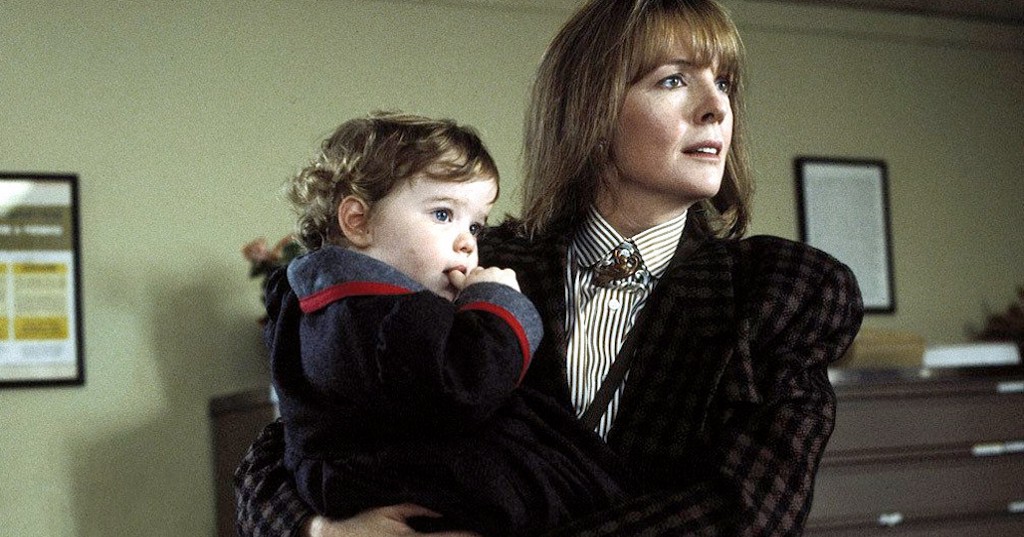 I was always good at math and science growing up, which came as a surprise to my parents who met while studying history and found math bewildering. I started working in engineering by default, as it seemed like the obvious option for someone with very high final year scores in math and science.
As I got a little older I started contemplating marriage and children. I couldn't picture how I could manage the kind of role I was currently doing — which involved physically demanding work, climbing ladders, and fixing controllers in awkward locations — as a pregnant woman. My job also involved being permanently on call, which seemed hard to combine with a family, especially as my husband had a busy job with a lot of travel.
I decided it was time for a change, so after thinking seriously about what I might want my work life to look like after I became a parent, I made use of some study credits and went back for my MBA. I researched different companies I might like to work for in an office-based analyst role and settled on a bank that was known for its family-friendly policies and focused efforts in hiring women. It was quite a drop in salary but seemed worth it to get a new career.
However, after starting at the bank it became clear that there was still a very traditional culture in place — at least in the section where I worked — and I spent a lot of time photocopying and doing data entry. I was determined to show a can-do attitude and see where opportunities presented themselves.
Things got worse when I was pregnant. My job was pared down even further on the basis that "you might not decide to come back to work" even though I repeatedly pointed out that my mortgage was going to make it very necessary for me to work regardless.
My baby ended up coming early and spent time in NICU. I had a few months' maternity leave and returned to work on a three-day-a-week basis, which my boss was obliged to offer due to company policy.
I was specifically taken off any projects that could lead to bonuses, such as working on large deals. My boss was resentful when I couldn't stay past 6 p.m., as that was when my child-care center closed (my husband travels for work 3–4 days a week, so I was the default to pick up the baby). I was also marked down on every performance reviews because of a "lack of face time in the office" even though I was specifically paid as part-time. In short, despite the family-friendly company policies, I quickly realized that having a good boss was just as important in terms of implementing a family-friendly culture.
Despite the family-friendly company policies, I quickly realized that having a good boss was just as important in terms of implementing a family-friendly culture.
To my embarrassment, my story became a bit of cautionary tale amongst friends and family about the dangers of changing careers. I desperately looked for other options, but there were few options available in my city as unemployment rates had started to rise. I was also contemplating having a second child and couldn't imagine starting a full-time role and juggling childcare for a toddler with pregnancy.
So I stuck the terrible job out, and became pregnant with my second child. I didn't tell work I was pregnant until I was nearly six months along and could no longer hide it under baggy shift dresses and excuses about not visiting the gym as often. (I knew the ruse was up when a client I hadn't seen in person for a year congratulated me on sight!)
Realizing I couldn't manage my old job or return to my older career forced me to get creative. I vigorously networked during maternity leave, making sure to "show the baby" to anyone who might have job leads.
I ended up getting a short-term contract for work in an adjacent field. It wasn't perfect, but it paid much more — which gave me some breathing space to work out my next move. Each contract lead to more work, and I started to thread together a career where I could work part-time, from home, helping people perform more complex analytics and report their data more effectively. In between jobs I write content for websites and tend to be able to get relatively well-paying gigs, as I can write technical content more comfortably than someone who doesn't have a technical background.
The lesson of my story is that career change doesn't always work out, but that you can work through these problems to come up with a solution that you may not have originally expected. I had thought that choosing a company with family-friendly policies would be enough to be able to have a successful career after I had children, but it turned out that having a supportive work culture is just as important. It's particularly important to choose a workplace that values output and work quality over time in the office, as it can be much more challenging to maintain face time in the office when you are also managing child care with young children. A truly family-friendly workplace is one that allows you flexibility and values your contributions.
Rebecca Contrast is an Australian writer who primarily writes on finance, banking and any other topic that involves describing complex data.
This story is part of The Billfold's Change Series.
---
Support The Billfold
The Billfold continues to exist thanks to support from our readers. Help us continue to do our work by making a monthly pledge on Patreon or a one-time-only contribution through PayPal.