Most Authors Don't Make Money From Writing Alone
Many pursue other avenues of financial support when it comes to a decline in revenue from writing.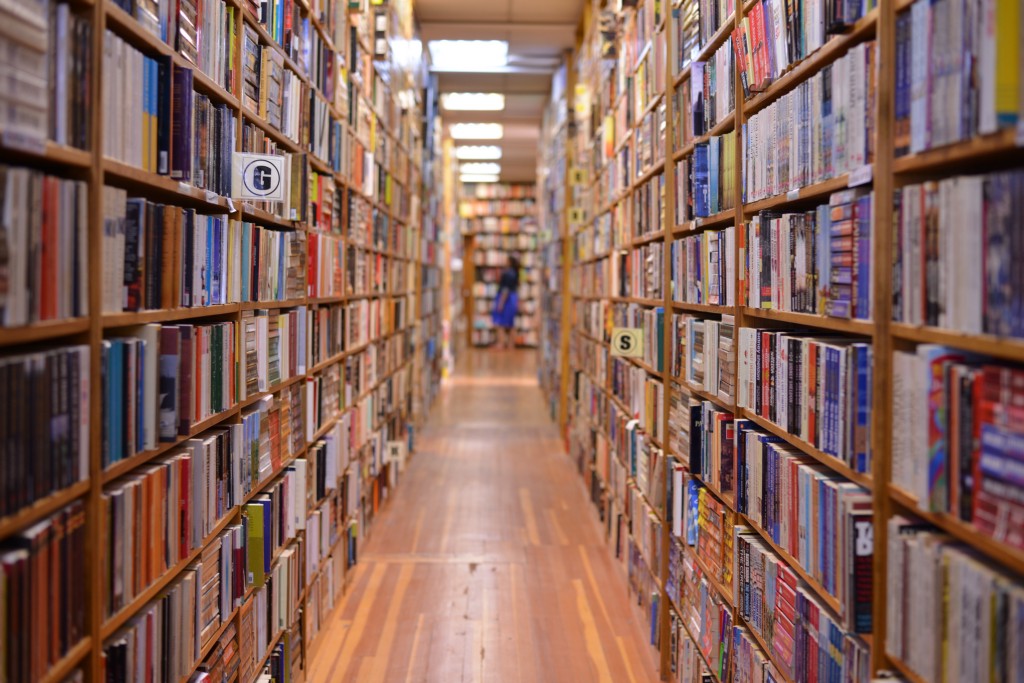 The writing life, like many other careers, is one with its own hardships both financially and creatively. In my pre-teens I was surrounded by books knowing little about the economics of how they came about. I had a stream of ideas and that well didn't look to be going dry any time soon, therefore writing was the career I wanted to pursue. Ultimately, I grew up to see for myself that author* earnings necessarily weren't dismal, yet it wasn't as lucrative as I perceived it to be.
The assumption of profitability from writing books alone is understandable when you look at lists such as Forbes's 2016 highest paid authors. If you're able to attain the mass, crossover appeal of J.K. Rowling, James Patterson, Stephen King, or Veronica Roth you not only have a stable income, you have clout. These authors have intake that hits the million dollar mark including advances, royalties, international deals, movie/TV adaptations, and other monetary earnings tied to their books. They represent the 1% in the book world.
But what about the other 99% of authors? Beyond the big name lists there's little data available on the amount of advances and wages published authors do earn. This makes the writing life even more mysterious in ways. In 2011, author Meghan Ward did a comprehensive and anonymous survey of author book advances to show the range of what authors made from large to small publishers. (Spoiler alert: Very few received six-figure, multi-book deals.) Participants in this poll also mentioned not earning out their advance, therefore royalties may not be factored into income. A member survey from the Authors Guild's (AG) also helps to shed some reality on the earnings of those who pursue book writing as a career.
In 2015, The Authors Guild commissioned a survey for members comparing their earnings in 2009 to 2015. AG full membership pertains to "traditionally published authors with at least 1 book, self-published authors who have made at least $5,000 in 18 months from writing, and/or freelance writers who have published three or more pieces or made $5,000 in 18 months." The survey was sent to all 8,500 AG members as well as 1,300 non-writing members. Precisely 1,674 responded, of which 1,406 categorized themselves as writers full or part time, the majority of which have sold books. The core takeaway was that only 39% of authors were able to support themselves through writing-related work.
From the survey's results it was full-time authors with more than 15 years of experience who saw the largest drop in annual revenue from 2009 to 2015: $28,750 to $9,500 for those with 25–40 years' experience and $25,000 to $13,500 for those with 15–25 years. Those with 10–15 years saw a slight increase of $250 in 2015. The AG survey also noted that full-time authors' income generally improved with experience, but when the overall market diminishes they end up seeing the biggest losses.
Mary Rasenberger, executive director of The Authors Guild, said that there are several factors that appear to be connected with the decline. One being lower advances and industry consolidation. "As publishers feel increased pressure to meet the bottom line, authors' advances are often the one negotiable line item in the budget," she said. Additionally, Rasenberger mentioned the reign of Amazon in the retail market to set the price of books below cost "has the effect of lowering consumer expectations about what a book is actually worth, and an increase in digital piracy."
The demands from the industry have also taken time away from writing and pushed authors to put more effort into marketing and communicating with readers. This time has gone up by 59% since 2009 with "many publishing contracts now requiring authors to maintain a web and social media presence." Factor this in with the closing of more brick-and-mortar bookstores, the low price of ebooks, and the increase in piracy have made it less profitable to be an author.
Looking at books specifically the results highlight a truth of a somewhat shaky economy and perhaps an under appreciation for the time and work of artists. While many authors may have (had) day jobs, and well-paying ones, as they pursue writing (see Atul Gawande, Lydia Kang, John Grisham) there are others who aim to have writing and writing-related work be their sole focus. This leads many published authors to pursue the teaching route, especially if they already have an MFA. Highly acclaimed, award-winning writers like Junot Diaz (MIT), Zadie Smith (NYU), Mary Karr (Syracuse) serve as university faculty. The perks of this type of position include medical benefits, time off (including sabbaticals), and the potential for tenure. Authors also teach classes as instructors/adjuncts, for independent entities or summer workshops (e.g., Sackett Street Writers' Workshop, VCFA's Postgraduate Writers' Workshop), or independently. Add to that freelance writing/editing, speaking engagements, fellowships/grants, and other opportunities/positions to keep work writing specific and to have steady income between books or even with a current release.
What the AG survey notes is that the ability to have a better income as an author seems to be waning. This could be thanks to the 2008 crash but also seems to be a sign of an ongoing drop. Kurt Vonnegut** started teaching at Iowa because he was unable to support his growing family with the decreasing amount he made writing pieces for magazines and not having many successful novels under his belt in the 1950s and 1960s.
While these numbers are unfavorable all hope isn't and shouldn't be lost when it comes to the state of the book industry. The most recent Association of American Publishers report showed an increase in publisher's book sales this February as compared to last February, and print books show no evidence of being eradicated by ebooks meaning higher royalty rates for authors from print book sales. Also, there's the "hybrid" author who has published on their own and traditionally as a new route for authors to reach their audience and see more revenue from sales.
The balance between the monetary value placed on the writing life and other professional endeavors is a bit more transparent when more data is available. Overall this reflects the expectations for authors to sell, and sell well, in addition to the work to be done by the industry to recognize authors' time is money.
*In the case of this piece "author" refers specifically to those who write books (they may also write articles in addition to texts).
Jennifer Baker is a publishing professional, creator/host of the Minorities in Publishing podcast, panels organizer for the nonprofit We Need Diverse Books, and social media director and writing instructor for Sackett Street Writers' Workshop. She is the editor of the forthcoming anthology from Atria Books, Everyday People: The Color of Life (2018). Her writing has appeared in Newtown Literary, Boston Literary Magazine, Eclectic Flash, Poets & Writers magazine, the anthology from Shade Mountain Press The Female Complaint. She has also contributed to Forbes.com, The Daily Worth, and Bustle among other online publications.
---
Support The Billfold
The Billfold continues to exist thanks to support from our readers. Help us continue to do our work by making a monthly pledge on Patreon or a one-time-only contribution through PayPal.