Job Of The Day: Guardian of Gramercy Park
She makes $140,000 a year.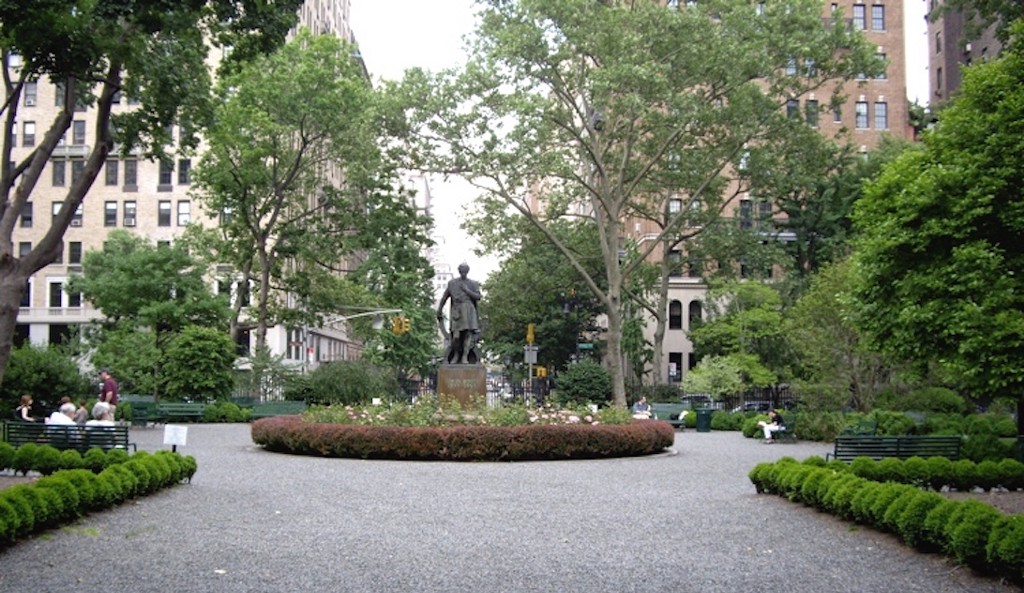 Here's a job: waking up, drinking a cup of coffee and then strolling around with a clipboard, while getting paid $140,000 a year to make sure the riff-raff stay out of the 2 acre oasis that is Gramercy Park in New York. Hmm.
Gramercy Park Is a Mean, Lonely Place
Arlene Harris is the self-appointed mayor of Gramercy Park and the "Trustee of Gramercy Park and President of the Gramercy Park Block Association." Every day she gets out of bed and stalks the perimeter, before sitting on a park bench inside the park and making sure that people follow the rules. There are a lot of rules. Look at all these rules.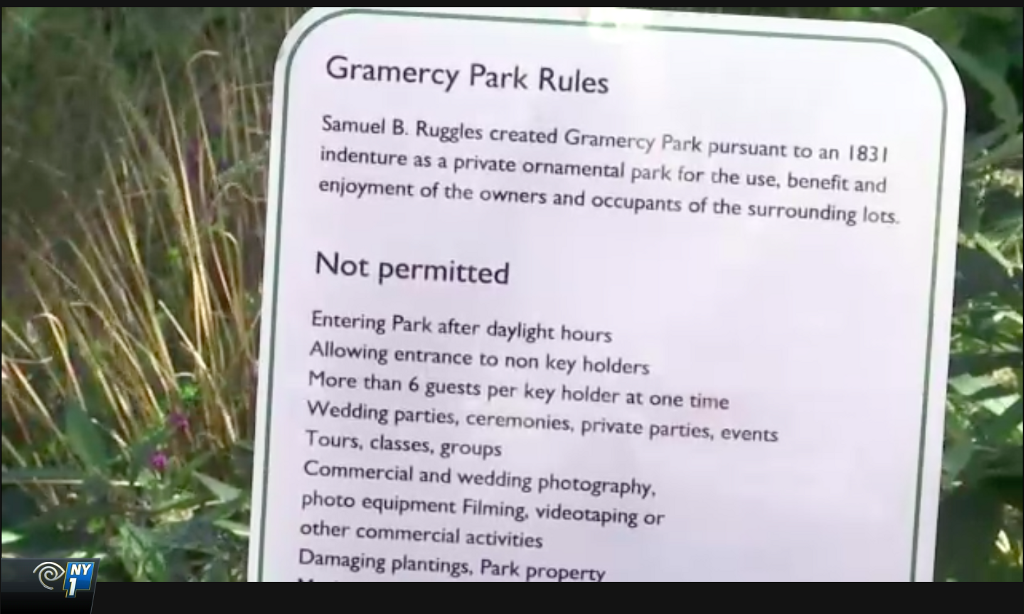 "No more than six guests at a time. No private events. No commercial photography," Harrison says. "We say no to everything, because it's a slippery slope."
The park is usually almost empty. Often, more people sit outside the forbidding iron fence than inside.
"They look at it," Harrison says. "If you look at the ocean from a hotel room, it gives you joy."
Looking at the ocean from a hotel room is nice, if only because the ocean is a giant crashing thing, huge enough to still be imposing in its majesty from the careful distance of a hotel balcony. A park — a two acre gem in the middle of a dirty city — is beautiful in its own right, but I feel the joy derived from a space like this comes from actually interacting with it instead of gazing at it from behind your dusty velvet curtains on the 20th floor.
Gramercy Park isn't free, but that's to be expected if the woman in charge of maintaining it makes $140,00 year — a figure corroborated by her tax returns, which NY1 obtained, somehow. The park itself is owned by the 39 buildings that surround it and the privilege of being able to actually enter the park costs you $350 for a key. If you lose said key, it costs you $1,500 to replace it. That must be how she makes that money., though if I had a key that cost me $350, I would do my damndest to make sure I didn't lose it at all. Maybe other people aren't as careful as I am.
Manhattan Week: Feisty 'Mayor' of Gramercy Watches Over NYC's Most Exclusive Private Park
I've lived in New York for a while now and if I squint and think really hard, I can only sort of place it on a map. I've never been inside the park because I don't know a single person who lives in one of the beautiful, stately buildings that line the park. The idea of green space in a city like New York being so well-maintained is nice; the exclusivity of said space and the insane regulations surrounding its use is less so. Yes, I understand that Gramercy Park is private property, but one would think that the people living adjacent to its splendor would want to do something other than sit on a park bench for twenty minutes and then leave very carefully, shutting the gate behind them.
Maybe its exclusivity is part of its allure. Spaces that cost money — the private clubs, the secret societies, the gym you know is very nice but will never afford — traffic in mystery as well as amenities. You get what you pay for, they say. Arlene Harris's job is to provide the residents who are lucky enough to access the park the security of knowing that their space is theirs alone, to sit on the grass and eat a croissant, to show it to out-of-town visitors who will inhale sharply in pleasure as the light filters through the trees. "Oh, this is so nice," they'll say. "What a treat."
---
Support The Billfold
The Billfold continues to exist thanks to support from our readers. Help us continue to do our work by making a monthly pledge on Patreon or a one-time-only contribution through PayPal.