Padding Is Out At Victoria's Secret and In at T. J. Maxx
Also, the Internet is killing Macy's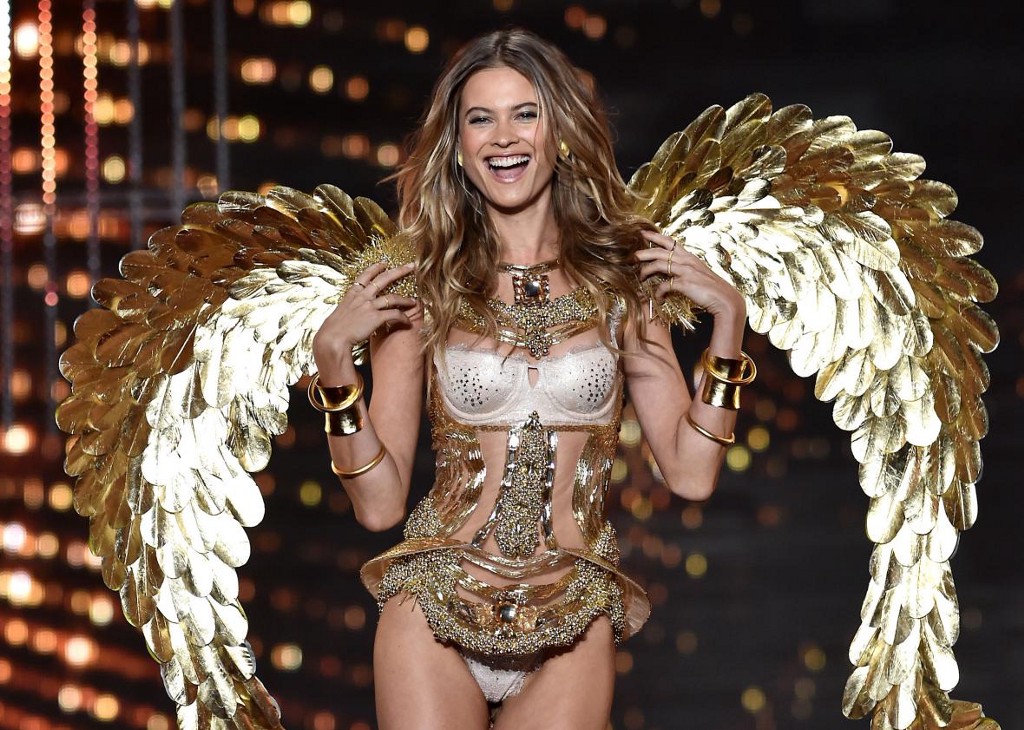 Perhaps you've heard that Macy's is flailing? Nearly 1 in 7 of its stores will close. Here's what Macy's president has to say:
Nearly all of the stores to be closed are cash flow positive today, but their volume and profitability in most cases have been declining steadily in recent years. We recognize that these locations do not yield an adequate return on investment and often do not represent a customer shopping experience that reflects our aspirations for the Macy's brand. We decided to close a larger number of stores proactively so we can invest in a winning customer experience in our most productive and highest-potential locations, as well as invest in growth sooner and more aggressively in digital and mobile.
Focusing on digital in 2016 seems like a PRETTY GOOD PLAN, GUYS, considering that it can't be Christmas year round. When I tried to buy my mother-in-law some nice cashmere socks via Macy's online last year, I was thwarted. And look, they still don't offer any. WTF Macy's.

I had to turn to Sierra Trading Post or Amazon or something, one of those retailers who make buying hosiery for your very deserving MIL as easy as filling up a glass of water. And I haven't been back to Macys.com since. It's dopey of the store to be so retrograde, especially because Mr. R.H. Macy either invented or popularized the idea of pricing items at a penny less than his competitors: he would charge $8.99 rather than $9, and that's partly what made customers go wild for him.
To be fair, though, traditional retail has been taking a hit for years. Stores are closing, which means malls are closing, which spells disaster for CEOs and languishing employees alike. Even such seemingly recession-proof staples as Victoria's Secret is suffering as consumers choose "comfort instead of flash." Flash, in part, refers to padding, which is out, because something called "athleisure" is in, and I don't know what that is exactly, probably because the last time I bought underwear it was in a multi-pack from the drug store, but it sounds deliciously low-maintenance, so I'm all for it.
To stay in business, other stores are coming up with strategies that are as absurd as they are brilliant. Like T. J. Maxx, which is now your destination for pink Himalayan sea salt. Yes, really. Get it while it lasts!!
T. J. Maxx often acquires items [international / gourmet foodstuffs] that are specially produced just for them. Andy Oliver, the president of jam and condiment company Braswells, says, "They want top quality. I don't think people realize it's not blowout stuff. You're manufacturing for them." Every manufacturer I spoke to said that T. J. Maxx orders a high quantity from their sources so they can buy at the lowest price. T. J. Maxx, sadly, guards their sourcing like a trade secret and declined to comment for this story. …
Oliver gets emails from customers who are upset after they can't find products at T. J. Maxx the second time. "I really don't understand it," he laughs. "I complain to the buyers [at T. J. Maxx]. We could be doing three times the business, very easily! They say, We just don't do it that way. But gosh, they're growing like crazy. It's part of the plan to create that excitement."
The idea is known to economists as "contrived scarcity" and the store has been executing it with panache. As Bon Appetite puts it, T. J. Maxx has become "the place you go to hunt the most special food item; one that you don't even know exists yet, so you just search through the chaos and hope that it comes to you." That's something that's best done in person, too, which gives shoppers an incentive to get off the couch.
So how's Maxx doing? Thriving or shrinking? Thriving.
TJX (TJX) — the owner of T.J. Maxx, Marshall's and and HomeGoods — reports second-quarter earnings on Tuesday, and Wall Street expects a solid 3.3% increase in same-store sales. If it achieves that, TJX would easily go down as having the best year so far among major bricks-and-mortar retailers.
Your move, Macy's.
---
Support The Billfold
The Billfold continues to exist thanks to support from our readers. Help us continue to do our work by making a monthly pledge on Patreon or a one-time-only contribution through PayPal.