SleepBus Takes Pod Living to the Road
Do you hate LAX so much that you'd rather take a seven-hour drive in a pod stacked inside a Volvo trailer?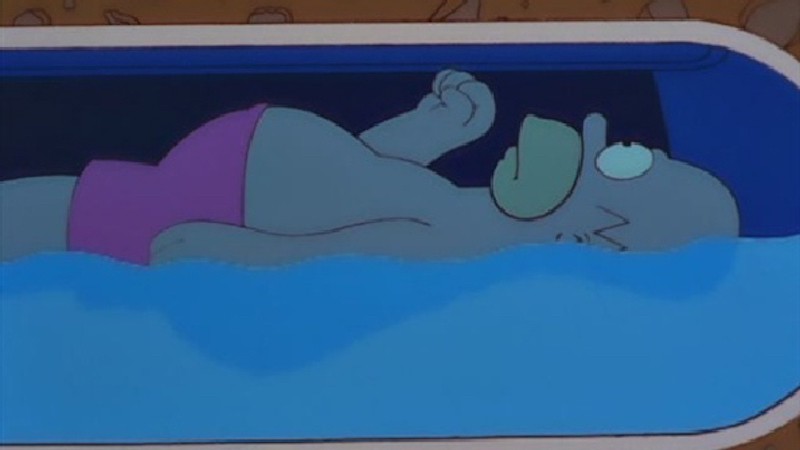 Today in PODS NEWS:
Tired of taking the 90-minute flight between San Francisco and Los Angeles? Do you hate LAX so much that you'd rather take a seven-hour drive in a pod stacked inside a Volvo trailer?
Because now you have that option.
The company is called SleepBus, and it promises to get you from San Francisco to Los Angeles overnight for only $48. (Prices are subject to increase as the company grows; MSN suggests they'll hit $65, while Popular Mechanics writes "eventually they'll cost $100 to $200.")
My favorite part about SleepBus is that it understands the seven-hour trip isn't really long enough for a good night's sleep (it's not like you're going to fall asleep the minute you climb into your pod, after all), and so it offers riders the opportunity to stay in the trailer and continue sleeping:
Fall asleep in your own private pod at 11pm, and wake up at your destination at 6am or keep sleeping in until 9am.
As anyone who's ever been on a train sleeper car knows, you're going to wake up at 6 a.m. regardless. They're probably going to stop the bus and turn all the lights on, and all the people in the upper pods will climb out, and then they'll have to climb back up to grab the phone charger they left in their pod, and there'll be talking and announcements, and everyone who thinks they're going to be sleeping until 9 will, in fact, be very awake.
This tweet shares my initial reaction to SleepBus and provides a photo:
So there's a thing called #SleepBus & it's an overnight ride from #LA-#SF for $48. Yes, you get a bed.http://cbsloc.al/1TvvuZY
Jeremy Joven at The New Asterisk took a ride on the SleepBus, and here's an excerpt:
As you swing the short door open, you will automatically realize it's a trailer. You give your name and the attendant (in my case Tyler) checks you off the list. There are 20 beds in this bus. Some with 4 levels of beds bunk-bed-style, none had ladders or side bars. There is a privacy curtain and a step ladder to get you up to your destination. Good luck getting down. I hope you're very spry.
Don't pick the bottom bunk… At least that is what the other passengers immediately told me. SleepBus has some frequent riders already. I met two of them, a fun-employed woman who just moved to SF from the East Coast and a businessman who splits his time in LA and SF. He made the mistake of picking the bottom bunk once and immediately regretted it because the truck is very, very loud and the tires are right under you. 70 decibels loud according to Tyler. Not ideal for the future of SleepBus, but the founding pair are fully aware of the noise issue and are taking that into consideration as they design their fleet. Our fun-employed lady said she caught "air" on the trip too because it was bouncing a lot. I took the 2nd level bunk. I didn't lose control of my placement after I adjusted to being horizontal on a driving trip.
I wrote about the growing pod trend earlier this year, and my thoughts on SleepBus are pretty much the same: there is no way I would board the SleepBus, not at this stage of my life, but I can see why people might think a $48 bus trip is a great deal. I've ridden Greyhound buses to save money before, after all. I know what it's like to be miserable for a few hours in order to reach your destination. (In many ways we still make that choice every time we get on an airplane.)
But pods, people. 2016 seems to be The Year We Crammed The Necessities of Life Into Pods, and I look forward to seeing what gets podified next.
Previously:
---
Support The Billfold
The Billfold continues to exist thanks to support from our readers. Help us continue to do our work by making a monthly pledge on Patreon or a one-time-only contribution through PayPal.