On Not Shaving My Head For a Cancer Fundraiser
I could hear my mother's voice: "How is you being bald going to help me? And why would you want to cut off all your beautiful hair?"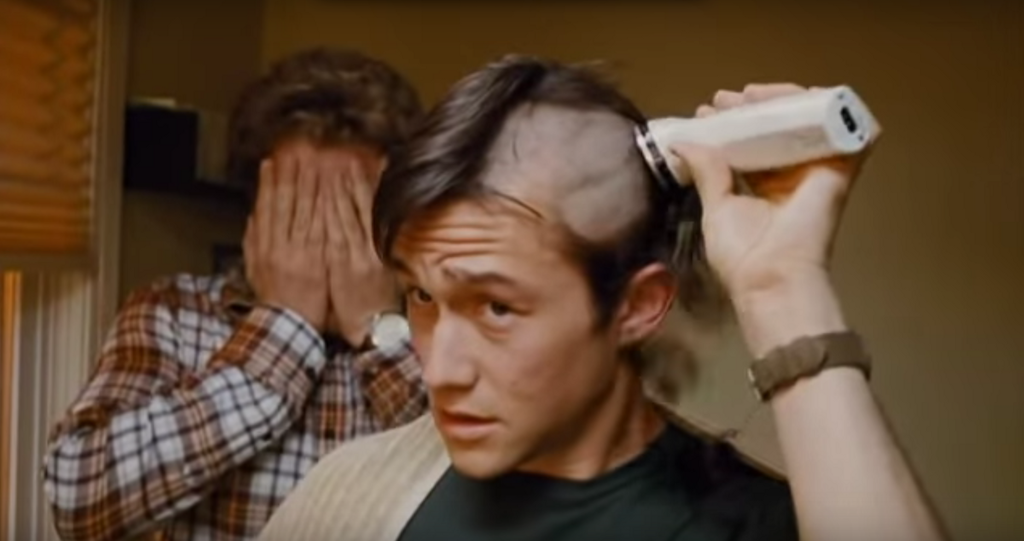 More than once, I've read supposed-to-be heartwarming news stories about people who shaved their heads in order to support friends and family members who lost their hair to chemotherapy. Until 2011, when I volunteered at my city's St. Baldrick's event, I'd never known going bald could be part of a formal fundraising effort. To fund childhood cancer research, St. Baldrick's participants collect donations and have their heads shaved bald every March. That was how I ended up windbeaten, fatigued, and holding back tears, checking names off a list as a never-ending stream of drunk party-goers filed past me.
As the line manager, it was my job to make sure that the groups went on stage roughly in the order that they had signed up. Unlike most people in the crowd, I was there out of obligation, with no intention whatsoever of giving up my hair. I'd signed up through work and didn't want to flake on a commitment, even though I had major doubts about this fundraising concept.
After sitting beside my mother (who never lost all of her hair) through years of cancer and chemo, I saw shaving one's head "for cancer" as a clueless, even condescending, surface gesture, one that reduces a deadly disease to a cosmetic side effect. Any awkwardness a healthy person experiences from being temporarily bald doesn't come close to what the cancer patient is suffering. If we really care about people who are suffering, we should donate. Why do we need gimmicks to make giving palatable? Not to mention that the glacial pace of cancer research pretty much guarantees that what you're giving will never benefit the person for whom you're fundraising.
Five years later, I'm a little embarrassed by the pessimism and general crankiness of that attitude, but, in my defense, my grief was fresh. Less than a month after my mother's death from colon cancer, I remained in a haze. I went to the elementary school where I worked and read with kids all day, then went home to stare at the wall. My meals were sad and easy: PB&J for breakfast, chips and salsa for dinner. Though my energy was low, I never missed a day of work. It was my purpose. The request for St. Baldrick's volunteers was an opportunity to get out of the house on a weekend, and to show my appreciation for all the time off I'd been given in the previous four months.
When I thought of my reservations about the organization's m.o., a voice that seemed to come from another room, far away, whispered that this might not be the best volunteer opportunity for me on the three-week anniversary of my mother's death. I went anyway. The event took place in downtown Louisville, at a city block that is permanently closed to traffic and enclosed by a roof that connects all the restaurants and bars into a mega-complex. There was a stage set up at one end, and the line of people waiting to have their heads shaved extended to the other end of the block. My friend Jenna and I had committed to working a six-hour shift in a wind tunnel, very close to the enormous speakers.
The emcee, a local newscaster, knew how to work the crowd. She interviewed each group as they came on stage. This often included a little chat with a cancer-stricken child or, if not, info about what hospital the child was at and what treatments they were undergoing. The most devastating were the groups who returned year after year to have their heads shaved in honor of a child who was already gone. Every five minutes or so, the emcee ushered a new group onto the stage and we heard another tale of inspiration or tragic loss. People who'd come with no intention of having their heads shaved hopped up on stage, inspired by the stories they heard. The organizers circulated giant leprechaun hats to collect on-the-spot cash donations. As the afternoon went on, the participants waiting in line got drunker and drunker. The wind, the noise, and the emotional roller coaster had put me on edge. It was, for lack of a better word, intense. One man, when I asked him what group he was with, replied, "Oh. Are you the LINE NAZI?" I stared at him, wide-eyed and silent. "Sorry," he said. "We're Adam's Angels."
I wasn't impressed by all the shorthaired men and boys getting their heads shaved. It would take just a couple weeks and they would be back to their usual look (or at least one that would be socially acceptable). One woman in particular made a sacrifice I could respect. She approached the stage by herself. Once there, she explained that friends had invited her along for a fun afternoon and all the stories she'd heard inspired her to go bald. A volunteer barber shaved off her carefully styled, meticulously highlighted bob in strips. Because it was spur of the moment, she hadn't collected any donations ahead of time. Instead, the emcee exhorted the crowd to put donations into the enormous leprechaun hats. I stood there thinking about this woman at work the next day, dropping her kids off at school, or just walking through the grocery store. Would I be willing to go bald in daily life? Would it be worth the stares and the questions? The loss of conventional attractiveness?
Four hours in, Ari, a little first-grader from the school where I worked, stepped up to the stage. I'd seen him take the same sweet, confident steps into school on many mornings. He was there to have his head shaved in honor of a friend. He wore a huge smile as the barber ran the clippers through his hair. I wanted to jump up onstage and join him, but I heard my mother's voice: "How is you being bald going to help me? And why would you want to cut off all your beautiful hair?"
My own ego stopped me too — after getting compliments on my hair my whole life, it would be hard to be out in the world without it. While she was in treatment, my mother's hair had thinned out, gone flat, and lost its shine. She still tended to it carefully, working hard to create the illusion of health through good looks. At one point she had a small bald spot at the back of her head, which none of us were brave enough to mention to her. She was a woman who was accustomed to being praised for beauty. She wouldn't be okay with having a bald spot. When she finally noticed it on her own, she was insulted. "I don't know HOW you could not tell me that I have a BALD SPOT." By the time she passed away, she'd been off chemo for several months and had regrown a full head of shiny brown hair. When we mentioned the unprecedented grays that were appearing in the under layers of her hair, one of her aunts exclaimed, "That isn't a wig?"
Growing up as her daughter, I perceived an expectation (not just from her, but from her many admiring friends and family members) that I would project the same youthful appearance and beauty. Near the end of her life, she'd selected songs and readings for her funeral that sent a different message. Give to those in need, expecting no accolades and nothing in return. Don't worry about your appearance. It's the state of your spirit that matters. It was as though she put her hands on our shoulders and turned us toward a life of polishing our spirits rather than our faces.
The physical and emotional challenges of that day took their toll on me; I went to school the next day feeling like I'd been hit by a truck. I watched Ari walk into the lobby with his freshly bald head. He got a lot of attention from his peers. I sat at my little table making beaded pipe-cleaner bracelets with kids, feeling as though Ari and I shared a secret — I remembered the electricity in the crowd, the wish to show kids with cancer that we care, and being just seconds from jumping up on stage with a ponytail and stepping off with a bare head. I've felt frustration in the face of a loved one's deadly disease that I couldn't stop or control. I still believe it's a surface gesture, but that doesn't mean it's without significance. The bald head is a way to say "I'm with you, even if I can't walk in your shoes." If the person who's ill accepts that gesture, why not offer it?
It's probably a good thing that I didn't go bald on that particular day, and I do still believe a gesture like shaving one's head should be accompanied by a concrete service delivered directly to the cancer patient you know. It's easy to feel helpless when a life is coming to an end, but our opportunities to help go far beyond walkathons and bald heads. We can give time or money, or both: a homemade meal or takeout, a gift card, a couple hours of respite for an exhausted caregiver, or a sincere offer to do whatever they need help with.
Even so, I have lost some of my skepticism regarding St. Baldrick's. I did some research and learned that they've raised well over $100 million for pediatric cancer research, and last year, kept their overhead to an impressive 22%. So it is something more than a surface gesture.
As a woman in the United States, it's especially hard to live the message that my mom chose for her funeral, but watching her die from cancer made it easier. I learned to put my time and energy into my actions, not my appearance. Cancer cuts lives short and imprisons people in their homes and hospital rooms. A healthy person who goes bald at work, school, or a walk in the park is a witness for their loved one. The choice to go bald tells them that they have been seen, and they stay on our minds. It's my good fortune that I'm healthy, with hair that will grow back just the same as it was. I still haven't gone bald for cancer, but if I ever need to show solidarity with someone I love, I'll be the first one up on the stage.
Rachel Mack is a writer and therapist living in Louisville, Kentucky. She collects her writing at rachel-mack.tumblr.com.
---
Support The Billfold
The Billfold continues to exist thanks to support from our readers. Help us continue to do our work by making a monthly pledge on Patreon or a one-time-only contribution through PayPal.